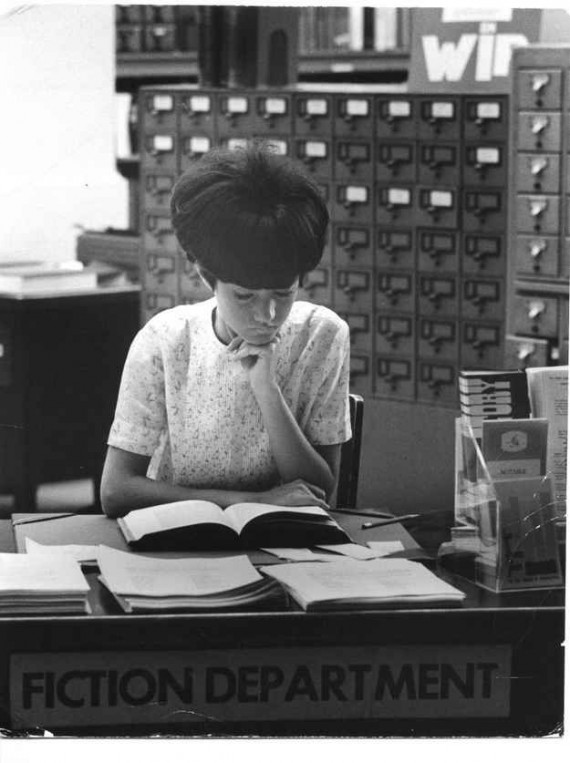 The other day several friends who read my blog observed I must be enjoying my volunteer hours in the library. I took that to mean that I talk about it often, perhaps too much, here and on Facebook and Twitter.
It's true; I do. I'm aware that I've become a bit one-note as of late, but try as I might I can't seem to stop talking about the library because this is the happiest I have ever been. I love, love, love my days in the library.
What I love the most is what surprises me the most. I love my time with the kids. All of them, even some of the 6th and 7th grade boys who sometimes tempt me to shave their heads so I can check for horns. I've always thought that I was pretty good with kids, but more of a "I like my kids, not so much other people's kids" kind of person. It turns out that philosophy only holds true for play-dates and babysitting, because in front of the class I just can't get enough of them.
I love that the younger class is so tiny. I feel tall! I love that I can make them laugh at the stupidest jokes. They are such an easy crowd. I love that they trust me to help them. They look to me like I am Pythia of the Library. There is no question I can't answer, no book I can't find. One 6 year old walked up to me today and asked me for a book on Saint Francis and stood there staring up at me like he knew I had a Saint Francis book in my pocket, right next to my white rabbit and never ending length of tied silk kerchiefs. I ended up finding him four books on Saint Francis. He checked out a book on penguins.
I love that I know many of the middle school kids, since many of them are Mikey's friends or the children of my friends. They walk in and give me this sly smile as if we share a secret. I know their books best of all. I know their tastes best of all. I know their section of the library best of all so with them I feel the most confident as I help them find books.
I especially love the junior high kids, which surprises me most of all. I talk to them like they are adults and love listening to their thoughts on what they're doing, reading, watching. (Full House is hot among the girls!) Some of them are so big, so tall, that I forget they are barely in their teens. The 6th grade is a rowdy bunch, a little difficult to control. The first week they were terrible, last week they were better. I'm hoping to see a steady improvement as we get to know each other. I like to think that I'm fun and easy going, but it's still my show I'm running. I've noticed that when I talk, really talk to them, they sit like little mice and listen. Silent reading isn't as successful, so I think I'm going to read aloud to them this week and venture into some (very easy) critical reading and thinking and see how they do. I think they'll like it. I hope they'll like it.
Silent reading hasn't been successful with many of the older kids because our library features many of the classics. Lots of Newberry award winners from years past, lots of books you and I adored when we were kids. We have our Goosebumps, Geronimo Stilton, Junie B. Jones, et al, but the young adult section is what you would expect in a parochial school. There is no The Hunger Games. There is no manga, zombie graphic novels, or paranormal romance.
It's an uphill battle selling old books to kids who have grown up on shiny and new, but I have a plan. It might take me a year, but I'm going to figure out a way to hook these kids on the great books we have in the library. If I hear one more kid tell me they loooooooove fantasy but have never read C.S. Lewis or Madeline l'Engle, I'm going to have to issue a reading challenge. If I hear more boo-hooing about The Hunger Games while The Giver and Lord of the Flies collects dust on the shelf, it's on like Donkey Kong. Maybe I'll donate a series of their choosing if they read the classic series that inspired the contemporary author. (Thinking out loud.)
The other day I came home so happy that I told the Mister I was worried my big mouth would get me in trouble and that I would be stripped of my volunteer position. I'm opinionated, a perfectionist. I take my jobs seriously, even when I'm not being paid, obviously. Maybe the parents will get upset with some of my lectures I give the children, or maybe I'll step on some faculty toes. I have to be careful to remember that not everyone feels as passionately about reading as I do, and that it wouldn't be smart to suggest to the principal that he allocate 50% of his budget to new books. 40% is a much more reasonable place to start.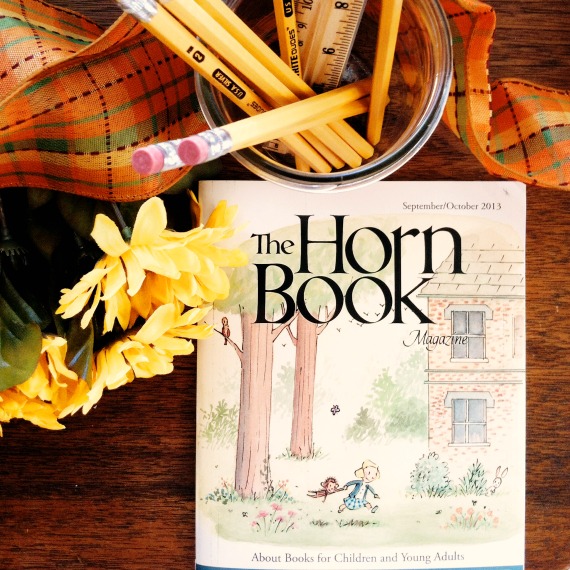 I love the cover of this month's The Horn Book Magazine so much that I had to take a picture of it amongst my latest library craft. Craft for me being a jar wrapped with ribbon stuffed with pencils so the older kids can fill out their own library check out cards. The cover art is from the book Me…Jane by Patrick McDonnell. That's Jane Goodall and her monkey, Jubilee. Come on. She has a monkey named Jubilee! This book is going on the library list for that reason alone.
The Day the Crayons Quit by Drew Daywalt is another book I would love to buy for the library should my plans for a money tree come to fruition. I bought it last week for Nico and he loved it so much he had me read it slowly so he could carefully examine every page and compare it with the text as I read. Mikey was doing homework alongside us and finally ended up curling up next to Nico to listen to the story of Duncan and his unhappy crayons.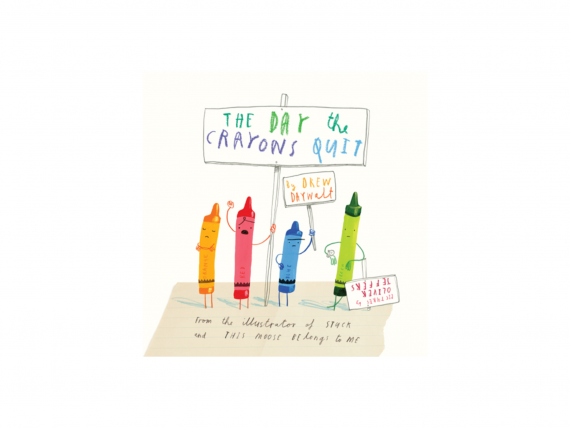 Duncan's crayons are so unhappy, they go on strike. The illustrations kill me. Their skinny little crayon legs! (And eyebrows! And arms! And little fists holding signs and Mr. Green's criss-crosssed feet!)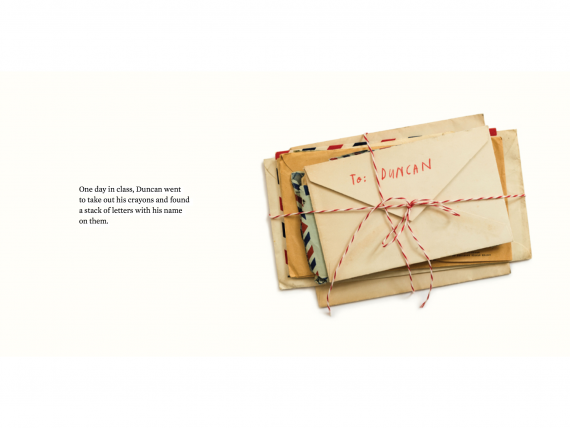 The crayons all band together and put their frustrations in writing. Each letter of complaint is better than the next. I had to share a few of my favorites, which favored adult humor. Mikey and Nico had their own favorites.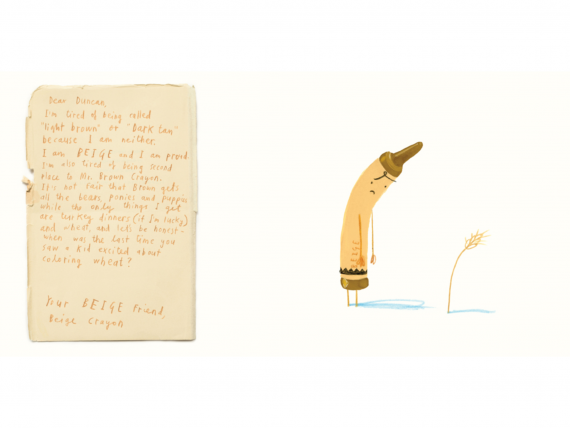 Dear Duncan,
I'm tired of being called "light brown" or "Dark tan" because I am neither. I am BEIGE and I am proud. I'm also tired of being second place to Mr. Brown Crayon. It's not fair that Brown gets all the bears, ponies and puppies while the only things I get are turkey dinners (if I'm lucky) and wheat, and let's be honest–when was the last time you saw a kid excited about coloring wheat?

Your BEIGE friend,

Beige Crayon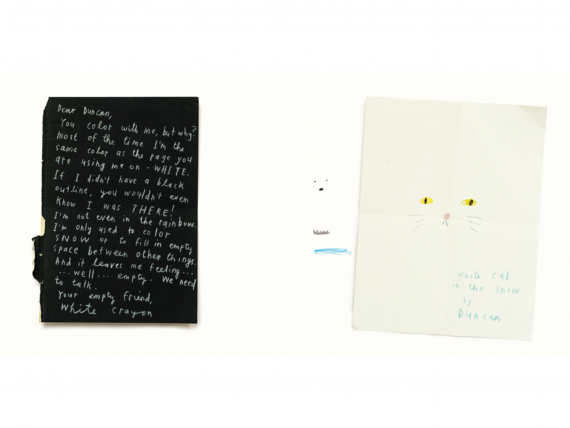 Dear Duncan,

You color with me, but why? Most of the time I'm the same color as the page you are using me on–WHITE. If I didn't have a black outline, you wouldn't even know I was THERE! I'm not even in the rainbow. I'm only used to color SNOW or to fill in empty space between other things. And it leaves me feeling…well…empty. We need to talk.

Your empty friend,

White Crayon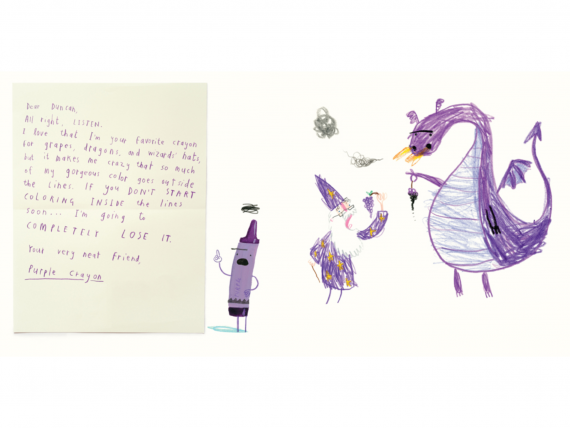 Dear Duncan,

All right, LISTEN.

I love that I'm your favorite crayon for grapes, dragons, and wizard's hats, but it makes me crazy that so much of my gorgeous color goes outside the lines. If you DON'T START COLORING INSIDE the lines soon…I'm going to COMPLETELY LOSE IT.

Your very neat friend,

Purple Crayon
The beige crayon is emo, the white crayon disappears (in the white space!), and the purple crayon has a strong brow of disdain. I want to be friends with Duncan's crayons.
I won't spoil the ending, but it's a children's book. You can assume Duncan doesn't go on to live in a colorless world. They reach an understanding.
This post is a little silly. I'm not a review blog! But we really enjoyed this book and, to be honest, you have no idea how many children's, middle school, and young adult books I've been reading lately to get myself up to speed with these kids. It's all I have to talk about! All my years of poo-pooing young adult literature? Hahahaha! Who's enjoying a slice of humble pie with a side of Origami Yoda now?
New Diary of A Wimpy Kid out in November!!!11! (Feel free to unsubscribe now.)

A while back I mentioned the boys's school asked me to volunteer as their children's librarian. I told them I would think about it, and this morning I accepted the position. I'm nervous. The Mister, on the other hand, is really excited for me. He thinks this is something I'm going to love doing since it involves kids and books in a learning environment. I repeat, I'm just nervous. I'm nervous about the responsibility, about doing a great job, about inspiring in the kids a love of reading. I'm not even supposed to teach–I'm a glorified filer–but I feel like I've accepted the challenge to mold the future. I don't know how you teachers shoulder the pressure.
Today I gave the school my hours and because I'm me, mentioned I wanted to computerize the library. They had an electronic system purchased and ready to go years ago, but their librarian was resistant to change and technology so it sat unused. It's out of date and the license has expired, so they told me to find a system I liked and they would pay for it and my training. I have no idea where to begin. I know there are several librarians out there, so tell me what's what.
I am not a librarian. Years ago I had to decide between getting a law degree or getting a library science degree. I chose the former, but since hindsight is 20/20 I can't say whether I chose poorly. In law school the library science classes were my favorites (naturally) and in an ideal world I would have continued my education and become a law librarian, but that's an additional degree. I wasn't looking for more years and more loans. How funny that despite everything I ended up in a library.
Unpaid, mind you.
I suspect if I do a good enough job they may find money in the budget to bring me on full time in the next year or two. (A former research attorney willing to work near minimum wage in a Catholic library? Please. They'd be cuckoo not to take advantage of my poor business sense.)
I'm asking for assistance from those of you with library science and literacy experience, particularly with children. I know there are a few of you out there. I just need a nudge in the right direction–I'm not arrogant enough to think you can condense your expensive education (master's program for some of you) into bullet points. Books, websites, programs, anything along those lines would help.
The good news is that with private school libraries being so often neglected, even the smallest amount of dedication looks impressive. I hope.
//////////////////////////////////
That cute literary genres poster is available for sale here, and you can bet I'm going to buy it for the kids.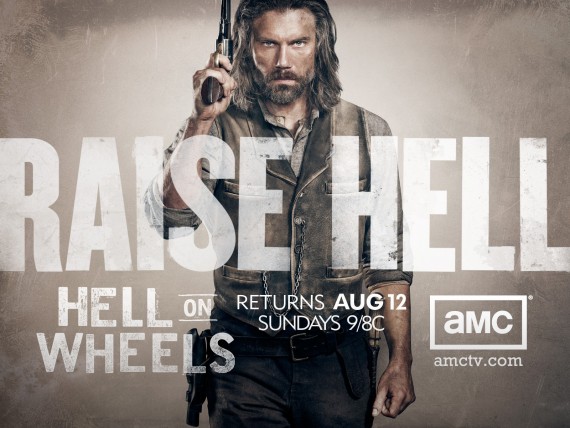 I'm delaying (again!) the book discussion, but only until tomorrow. I'm having a wee bit of altitude sickness. Nothing serious, just a pounding headache. It's mild at the moment, which means instead of wrapping up Life After Life and writing my thoughts, I watched the two final episodes of the 2nd season of Hell on Wheels. It's a show I've been wanting to watch. I watched two episodes a couple of months back after Phaedra commented on the majestic scenery. She is so correct about the scenery. It is, indeed, majestic.
For whatever reason, I didn't get into it. Actually, my husband didn't get into it. We started watching Tudors, but I never forgot Hell on Wheels. I trust you, and when you all say a show is good, I know it's going to be good. I got an overwhelming urge to start it up again in Lake Tahoe and by the 4th episode, the Mister was hooked. He didn't need to convince me to keep watching. Now I just need to go back to the comments in the Netflix post and read the commentary on Lily. I studiously avoided the HOW comments because I didn't want any spoilers. I can't wait to read them, because some pretty heavy hitting commenters weighed in with their opinions on the show.
Side note #1: Anson Mount (I'm almost 3 months older than him, which for some reason I find unsettling) has the same gray eyes as Mikey. Sometimes they're green, rarely they're blue, but most of the time they're gray like set concrete. The episode when I first noticed this I must have mentioned it to the Mister 200 times until finally he turned to me and said, "Yeah, I see that."
He may not have found it as interesting as I did. Or, perhaps, he was tired of me waxing poetic about gray eyes.
Side note #2: You did realize I would start researching the show and the characters, yes? You should see what I've done since I've started watch Tudors. I have an honorary PhD in King Henry. I'm a nerd. But look!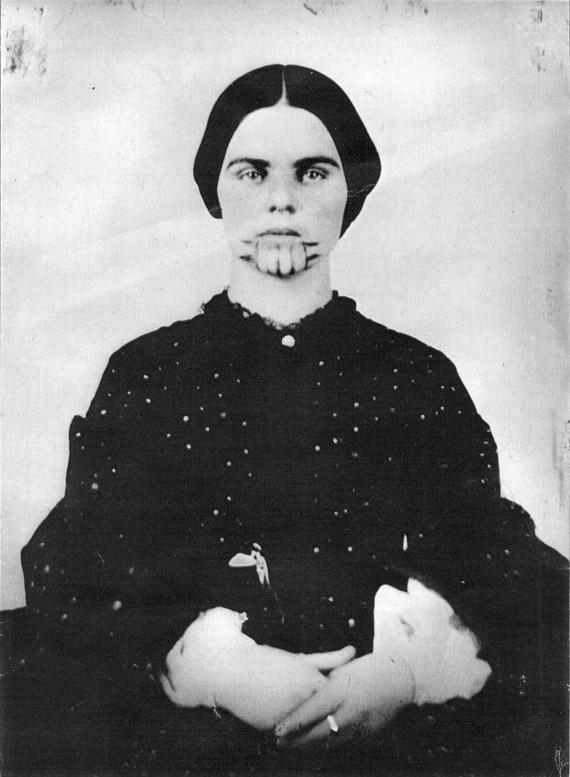 This is Olive Oatman, the character upon which Mrs. Eva Toole is very loosely based. Very, very loosely. As in, pretty much just the chin tattoos.
My geekery: It knows no bounds. I think once a month I'm going to share all the images and articles I have found based on rabbit holes I've descended after reading books or watching TV. I have to do something with them to justify my obsessive behavior.
Well, it's late, my head is feeling better, and that 2 hour season 3 Hell on Wheels premiere on the AMC website isn't going to watch itself!
I've watched some great movies this spring and summer, and I thought I would share my favorites. I love period dramas, and if they are based on classic literature, all the better. In other words, I heart adaptations. (I even love adaptations in book form. I read the sweetest little Pride and Prejudice adaptation a couple of months ago. Perfect for a 12 13-14 year old girl.)
Here are some of my favorites, and please share yours! My husband has a lot of travel coming up so it will be me and the TV most nights.
North & South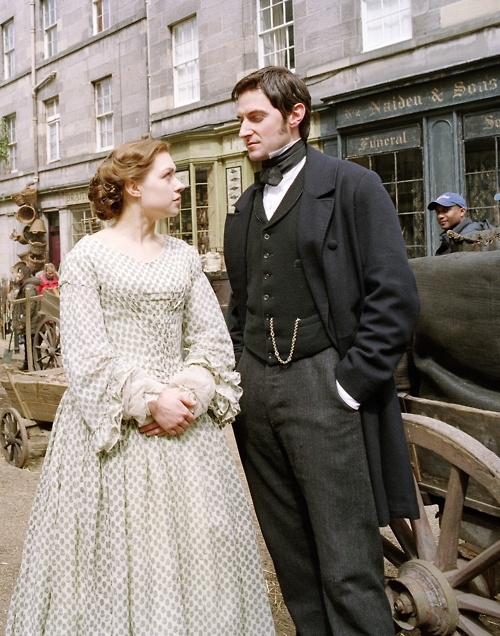 North & South, but the BBC miniseries staring Richard Armitage, not the 1985 miniseries with Patrick Swayze. The plot centers on Margaret Hale, who must leave the rural South and settle with her parents in an industrial town up North, where she meets the overbearing cotton mill owner, John Milton. They clash over employee/employer relations and social divides, which is underpinned by the expected Mr. Darcy and Ms. Bennett love/hate googly eyes. (Favorite!) We've talked about this period drama miniseries before and after having seen several more since, I stand firm: most romantic ending ever.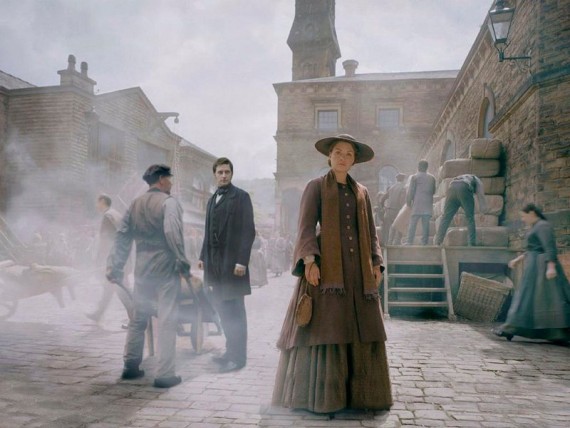 North and South is based on the novel by Elizabeth Gaskell, aka BBC's muse. Anything Gaskell has ever written has been turned into a BBC miniseries. I have watched anything Gaskell has ever written that has been turned into a BBC miniseries with the exception of Cranford, which is no longer available on Netflix.
Daniel Deronda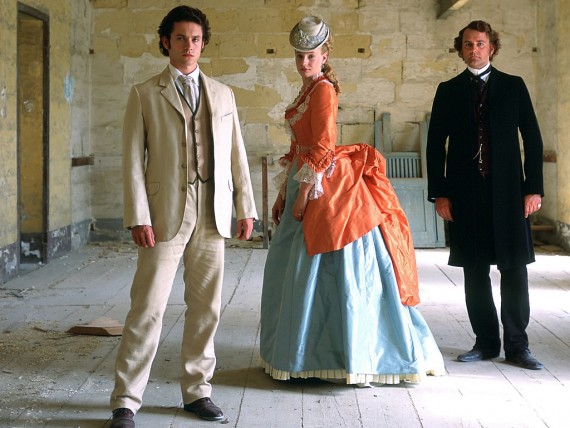 Daniel Deronda, staring Hugh Dancy. This one is based on the novel of the same name by George Eliot. More social divides with a heaping order of religious prejudice, as several of the characters were Jewish. I didn't find this one as interesting at first, but the religious conflict made me hold on. It's not often you see Judaism positively discussed–or mentioned at all–in period dramas, and had they tossed in some Catholicism I might have had an aneurysm. I ended up enjoying it, but it wasn't until the end that I truly appreciated the miniseries.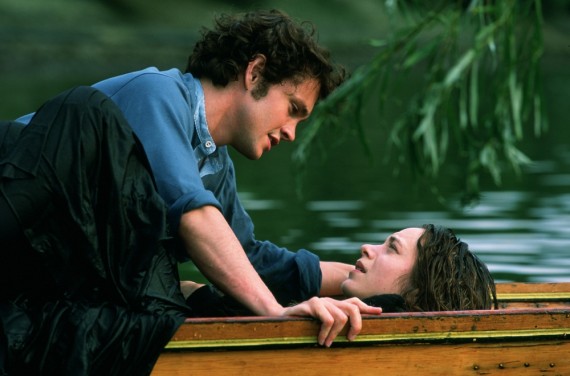 Here's the official movie blurb:
Set in Victorian London, Gwendolen Harleth is drawn to Daniel Deronda, a selfless and intelligent gentleman of unknown parentage, but her own desperate need for financial security may destroy her chance at happiness.
Wives & Daughters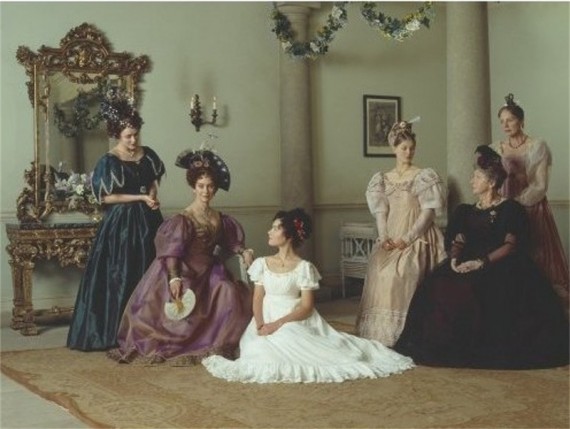 The daughter of a country doctor copes with an unwanted stepmother, an impetuous stepsister, burdensome secrets, the town gossips, and the tug on her own heartstrings for a man who thinks of her only as a friend.
Sometimes the movie blurbs do the movie no justice, but not so in this case. This sums up Wives and Daughters nicely, although I would add that the daughter, Molly Gibson, is a science loving bit of a tomboy. I liked this one as well, but again not as much as North & South. This is another Elizabeth Gaskell book.
The Scapegoat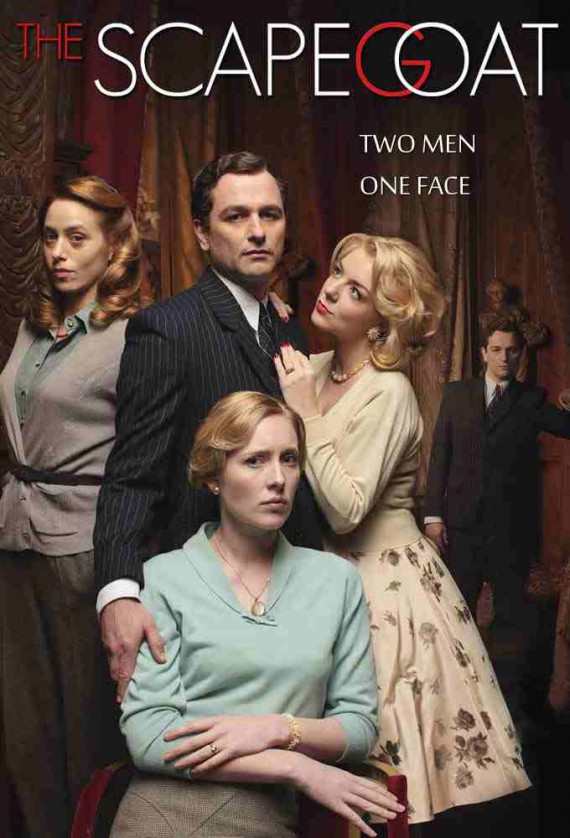 Set in 1952, as England prepares for the coronation, The Scapegoat tells the story of two very different men who have one thing in common – a face.
Terrible description that does the movie no favors. The Mister, knowing movies from the classic lit section are a sure bet, downloaded this one for me. It was also listed as a psychological thriller, which made me nervous because those can go ridiculous quickly. I thought it was sweet of him to think of me so I watched it and I loved it. He loved it. We loved it, and that doesn't happen often because he likes his movies to have things exploding and men leaping from vehicles in motion.
If you read the novel by Daphne du Maurier, be warned there are significant differences in time and setting.
Arn: The Knight Templar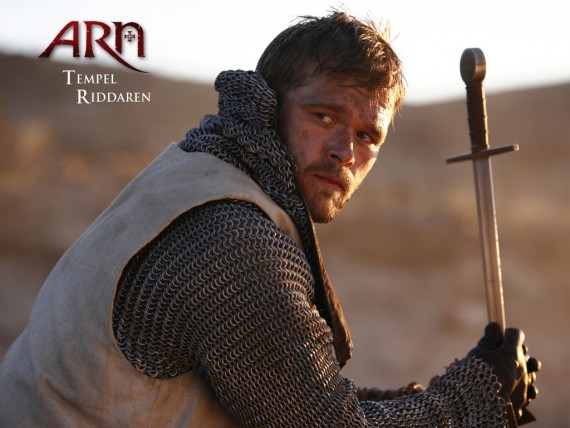 In a time of brave knights, powerful queens and treacherous kings, Arn, a skilled swordsman, is sent to war as a Knight Templar, while Cecilia, the love of his life, is imprisoned in a convent.
I picked this mini-series because I thought it was something my husband would like while still catering to my love of mini-series, romantic epics, and history. He was slightly nervous about the subtitles (a fair portion of the movie is in Swedish, but there are long stretches of English), but decided to give it a go because he couldn't resist the lure of 12th century battles scenes. (I know my husband.)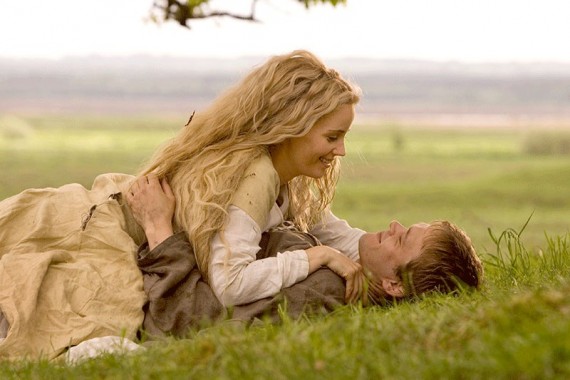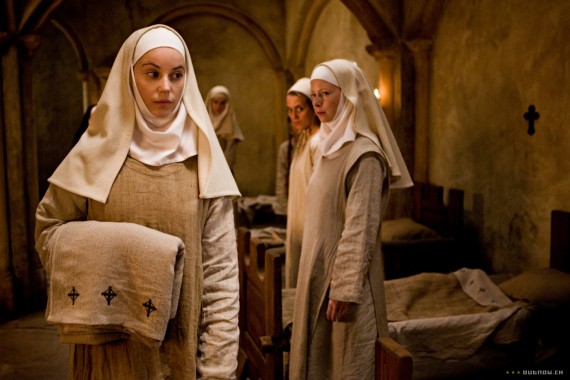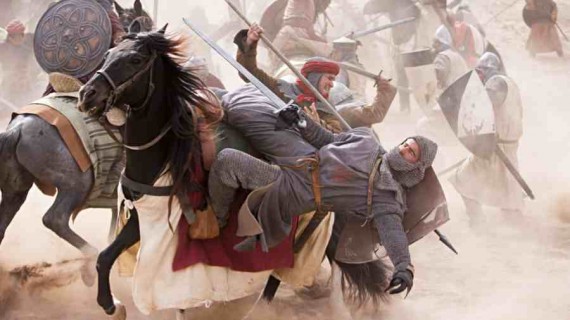 My final review:
Hot. Freaking. Damn.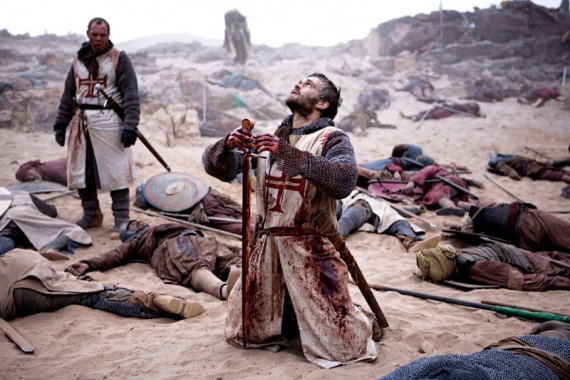 My husband loved this miniseries. Loved it. He recommended it to all his friends. I loved it, too, but the ending. The ending! I woke up with a stress induced migraine the next morning. If you search for this on Netflix it can get confusing. This was first a movie in 2007 with a sequel in 2008. In 2010, in was refashioned into a miniseries. From what I can tell, not too much has changed—maybe some sequencing. I only watched the miniseries, not the movie.
If you love action, history, and the idea of an honorable, loyal, hot and sweaty Swedish guy in chain mail fighting his way across Jerusalem to reach the love of his life for 20 years, this is the miniseries for you. If not, I don't even know what to say except that I hear Robert Pattinson wants the role of Christian Grey in the upcoming 50 Shades of Grey movie.
(I haven't read the books so I don't know what Christian Grey is supposed to look like, but the idea of Robert Pattinson being a dominating anything brings me many LOLz.)
(And I know many of you–some of you my friends in real life–are going to defend R.P. and give me 3,000 reasons why he is just the most deliciously handsome mansicle to ever step out of the freezer case but…no. I've heard you before and I hear you now but I am not buying what you're selling. Nope. Don't see it, can't see, won't see it.)
Movies, Miniseries, and TV Shows I'm Considering. Recommendations Welcome!
I also love romantic comedies, which amuses my husband since I'm negative romantic in real life. Road trip moves: good. Road trip romantic comedies: even better. Road trip romantic comedies where the couple start off hating each other: SO AWESOME. Pretty much any Pride and Prejudice/Persuasion plot is going to be right up my alley.

Oh! And I would like to try Sci-Fi. I have never watched an episode of Star Trek, Battle Star Gallactica, or any of the popular series from the last 10 years–or ever, really. If you have suggestions that can ease me into the genre, I'm game! This would be a good way for me and my husband to watch something together.