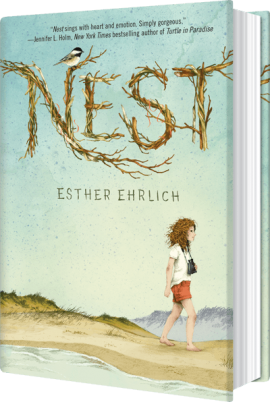 Nest
by
Esther Ehrlich
Published by
Random House Children's Books
on 2014
Genres:
Emotions & Feelings
,
Family
,
Friendship
,
General
,
Social Issues
,
Young Adult
Pages:
336
Goodreads
For fans of Jennifer Holm (Penny from Heaven, Turtle in Paradise), a heartfelt and unforgettable middle-grade novel about an irresistible girl and her family, tragic change, and the healing power of love and friendship. In 1972 home is a cozy nest on Cape Cod for eleven-year-old Naomi "Chirp" Orenstein, her older sister, Rachel; her psychiatrist father; and her dancer mother. But then Chirp's mom develops symptoms of a serious disease, and everything changes.
Chirp finds comfort in watching her beloved wild birds. She also finds a true friend in Joey, the mysterious boy who lives across the street. Together they create their own private world and come up with the perfect plan: Escape. Adventure. Discovery.
Nest is Esther Ehrlich's stunning debut novel. Her lyrical writing is honest, humorous, and deeply affecting. Chirp and Joey will steal your heart. Long after you finish Nest, the spirit of Chirp and her loving family will stay with you.

Praise for Nest:

"A poignant, insightful story of family crisis and the healing power of friendship."--Kirkus Reviews, Starred

"A stunning debut, with lyrical prose and superbly developed characters. . . . [Readers] will savor Nest and reflect on it long after its conclusion."--School Library Journal, Starred

"Ehrlich's novel beautifully captures the fragile bond shared by Chirp and Joey and their growing trust for each other in a world filled with disappointments and misunderstandings."--Publishers Weekly, Starred

"Chirp's first-person voice is believable; her poignant earnestness is truly heartrending. Ehrlich writes beautifully, constructing scenes with grace and layers of telling detail and insight."--The Horn Book

What authors are saying about Nest:

"Nest sings with heart and emotion. Simply gorgeous."--Jennifer L. Holm, New York Times bestselling author of Turtle in Paradise

"Nest speaks to the heart. I wanted to put my arms around Chirp and never let go."--Holly Goldberg Sloan, author of Counting by 7s and I'll Be There

"I loved the book! It's so tender and touching and real. Chirp is a marvelous character, and Joey's just plain lovable. I worry about him. Congratulations. The book is absolutely splendid and I hope everyone in the world notices."--Karen Cushman, author of the Newbery Medal, The Midwife's Apprentice and the Newbery Honor, Catherine, Called Birdy

"A remarkable work. Esther Ehrlich's characters stand out so real and true: Chirp's friendship with Joey is tender and moving, and truly unforgettable. One can see Cape Cod and feel Chirp's love for the birds wheeling overhead. I wanted this story to go on and on. What a brilliant future this author has. I can't wait to read her next book."--Patricia Reilly Giff, two-time Newbery Honor–winning author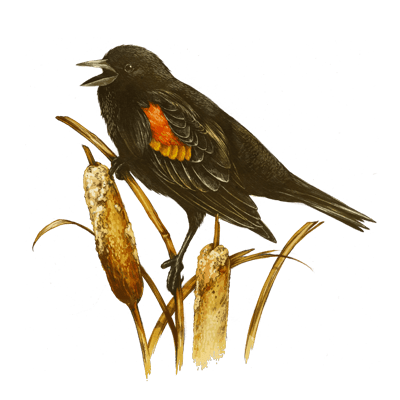 There isn't much I can add to my review that hasn't already been said about Esther Ehrlich's debut, Nest. I predict it will be on the short-list for the Newbery Medal this year. Finally, a middle school book that disregards trendy voice and plot and instead focuses on character development, realistic dialogue, and a nicely paced, coherent plot. Even the gorgeous book design by Stephanie Moss is a refreshing change. I should have made this a book club pick, but it didn't come out until September. I received the advanced copy from NetGalley, a great site for those who would like to review books. (You don't get paid, but you do have access to wonderful books-most of the time.)
Because of the subject matter of this book, I'm going to include a multitude of spoilers. Since it's a middle school book, I assume that's okay since your child, or one you know, is more likely to read it than you.
I should have taken the shortcut home from my bird-watching spot at the salt marsh, because then I wouldn't have to walk past Joey Morell, whipping rocks against the telephone pole in front of his house as the sun goes down. I try to sneak around him, pushing so hard against the scrub oaks on our side of the road that the branches scratch my bare legs, but he sees me.

"Hey," he says, holding a rock and taking a step toward me. He doesn't have a shirt on; it's been broiling all week.

"Hey," I say, real friendly, like I'm not thinking about the fact that I'm a girl and he's a boy who might pop me with a rock, since he comes from a family that Dad says has significant issues.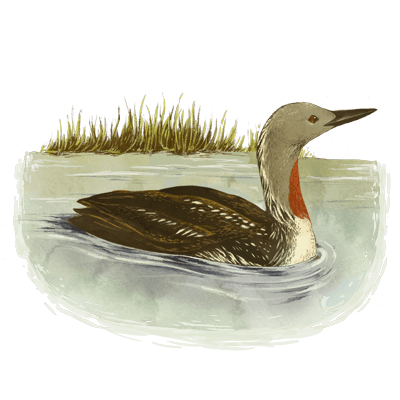 The first concern, and the reason I can't have it in the library (such a shame!), is the language. There is only one instance of very mild cursing, but it's enough that I know the Diocese won't approve of it as a middle school book. (The publisher lists the book as 10 and up.)
Chirp warmed up to Joey and believes he won't to do her bodily harm. They start throwing rocks against the telephone pole together.
"Not bad," Joey says. He comes and stands next to me. He smells like the lime Dad cuts up for his gin and tonic before dinner.
Joey's turn. Bam.
My turn. Bam.
His turn. Bam.
My turn. Bam.
"Crap," he says.
"Crap," I say.
"Double crap."
"Triple crap." Dad says swearing is inappropriate and not what he expects to hear from either of his daughters. I don't know if crap is officially a swear, but I do know there are lots of more polite words in the English language.

Joey picks up a whole handful of rocks. He throws them into the air, and they smash down on the road.

"Is your mom's leg okay?" he asks.
"Not really."
"That sucks."
"Yeah, it sucks." My heart is pounding.
"I love chocolate pudding," Joey says.
Because Joey has his own secrets–he is obsessive when it comes to germs/health and his father is abusive–he recognizes when a subject is not to be broached. In this case, Chirp wants to avoid any mention of what she didn't realize was obvious to everyone else. Something is wrong with her mom, but they don't know what.
We eventually learn with the rest of the family that Chirp's mom has multiple sclerosis. Chirp's mom, a dancer, takes the diagnosis poorly and within a couple of weeks admits herself into a facility for extended psychiatric care. There are hints in the book that she has battled depression before. The family focuses on keeping it together while she is away. Chirp and her older sister debate the future.
When Rachel and I are upstairs in the bathroom brushing our teeth, she says, "You know, Mom will die is she has to give up dancing."
"No she won't!" I say. "Take it back."
"It's just an expression, Don't you know that?"
"Take it back anyway."
"No, she says. "Don't be stupid."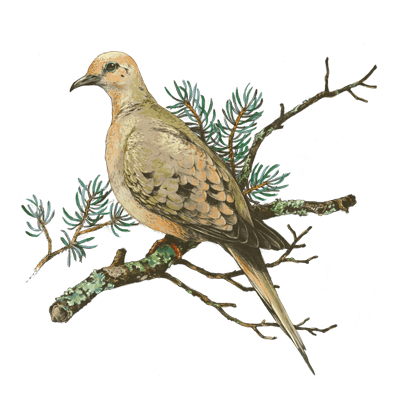 There is a scene where they visit her in the hospital that is just painful. Chirp's mom eventually does come back, though her recovery seems tenuous. Chirp learns how fragile her mom is in the middle of an oral book report.
Dad grabs my hand and pulls me through the hall. He's walking so fast I have to run to keep up with him. As soon as we're outside, he kneels right down on the pavement and looks into my face.

"It's Mom," he says. "I have terrible news."
"You took her back to the hospital."
"Oh God," Dad says. He rubs his face with his hands.
"I want to finish my dance," I say. "I was just about to take off from the water."
"Listen, honey. Mom isn't in the hospital. She died. Mommy died."
"No, she didn't," I say. "She's just really sad. There's a chance she'll have to go to the hospital again."
Dad holds my shoulders. He puts his face so close to me that his words make wind in my eyes and he says that Mom died, she really did die, this morning after we left for school, and he knows this because Clara went to the house and Mom wasn't there, but there was a note on the table that said she was very sorry but she just wasn't able to go on this way and she loves us very much and she didn't want to make this harder on us, so she wanted us to know that she went to Hutchins Pond."
The rest of the story is about Chirp moving forward following her mother's suicide.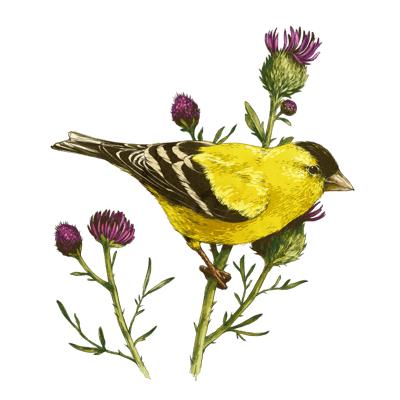 It's interesting to me that my book-review plugin automatically categorized this as Young Adult, whereas the publisher has it listed as a middle school book. I remember reading books in middle school where parents died for reasons like cancer, accidents, or old age. I don't recall a death by suicide scenario, though that may reflect where I went to school. Is this a book you would allow your child to read? And if so, at what age?
As a young adult book, I think Nest is great. I'm disappointed it's categorized as a middle school book because there will be teens who won't read something so "baby." If you follow me on Facebook, you know I'm discouraged with young adult literature. The quality, at least what I have seen, is poor. The most popular books among teens are sensational, dramatic, and, frankly, dull. I'm tired of series. I'm tired of reading the same plots rehashed into something slightly different. I'm tired of the fractured fairytales, the dystopian scenarios, and most of all, the assumption that kids don't deserve to read something great.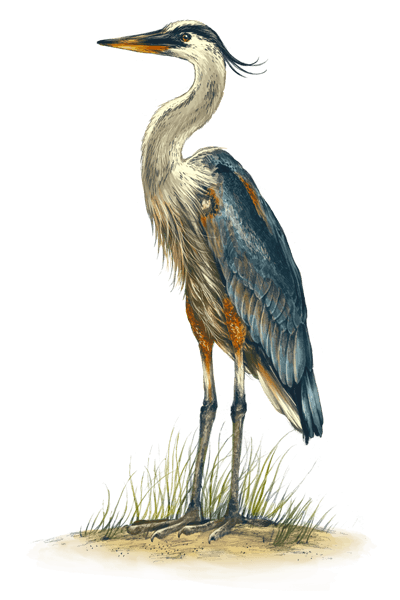 I understand the publishing industry has to turn a profit, but surely there is an imprint somewhere that focuses on young adult literature. I can't think of a single young adult book in the last few years that will last generations the way The Giver or A Wrinkle in Time has.
(Please don't say The Fault in Our Stars. I refuse to believe the popularity of that book will last.)
Perhaps, as I mentioned on Facebook, this isn't as much about young adult literature as it is about my disappointment in myself. I can't seem to get through to the junior high kids this year. They don't have time for reading (they have time for video games and iphones, oddly enough) or they want books that are incredibly inappropriate for them to read. I'm not sure what I have to do to challenge them or move beyond a genre. Even John Green, bane of my existence, doesn't read John Green. That's a strong list of books, and many of them are classics. I'm going to print out the list and bring it to school for the kids to review. Fingers crossed!
Bird images are from Esther Ehrlich.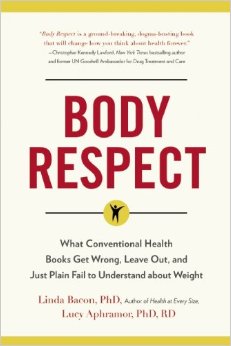 Body Respect
by
Linda BaconLucy Aphramor
Published by
BenBella Books
on 2014-09-02
Genres:
Diet & Nutrition
,
Disease & Health Issues
,
Health & Fitness
,
Healthy Living
,
Medical
,
Public Health
,
SOCIAL SCIENCE
,
Weight Loss
Pages:
240
Goodreads
Amazon
•
Barnes & Noble
•
Body insecurity is rampant, and it doesn't have to be. Think for a moment about your attitudes toward weight: Do you believe that people who are thinner are more healthy and attractive? Do you think dieting is an effective health strategy? Do you judge yourself or others because of weight? If you answered yes to any of those questions, you're not alone. It's much more common for people to feel bad about their bodies than to appreciate them—and to judge others by those standards as well. But people don't have to be packaged in a small size to be valuable and attractive—or healthy for that matter. Saying that they do causes more harm than good, and judgments based on size tell us more about our own prejudice than someone else's health or value. It's time to show every body respect. With the latest findings from the Health at Every Size© (HAES) movement, Body Respect debunks obesity myths, demonstrates the damage of focusing on weight, and explores how social factors impact health: the world is not a level playing field, and that affects one's opportunities as well as one's size, health and sense of self. Using peer-reviewed evidence and common sense, scientists and nutritionists Linda Bacon and Lucy Aphramor explain the fall-out of a health agenda based on the concept that thinness is the goal and that one's weight is simply a matter of personal choices. They explore why diets don't work and provide alternative paths to better health and well-being for people of all shapes. Body Respect is indispensable reading for anyone concerned about widespread body insecurity and size stigma and their many implications.
The most controversial post I have ever published on this blog was about the song All About that Bass. I can't link to the post because I made it private. I grew tired of the daily onslaught of aggressive, intolerant comments. The comments from those who are here regularly were fine. Even those who disagreed did so thoughtfully and respectfully, as always. The ones from strangers were what moved me to delete comments, something I had never before done in almost 7 years of blogging. Had they been from regular readers, I would have kept them and rolled my eyes at the delivery. But when a stranger looking for a fight Googles the song and then stumbles upon this blog, I won't keep comments that say I should be ashamed of myself for being fat or that skinny "bitches" have no right to complain about their bodies.
Thank you for your opinions, Collective Haters of the Internet, LLC. Excuse me while I search for a filament of interest to devote to your ramblings. Look at that! I've got nothing.
Of the people who comment here regularly, two really stuck out. Naomi's was one of them.
The second every single woman stops saying sh!#*y things about other women to their friends, their husbands, and their children THEN there will be no more of this. As a happy fat person (yep, HAPPY FAT PERSON), I am sick to death of hearing about women feeling berated, put down, and crucified because of a number on a clothing label.

We are all beautiful. We have come through our journeys and our heartaches and our achievements with dignity and grace. We have men and women that love us for who we truly are. We have children who think we hung the moon. If it's hard to love yourself right now, I understand. Begin loving yourself by embracing all of the women you see around you. Lift them up, and you'll lift yourself up, too.
My reply:
Tell me how you got to be a happy fat person. I'm fat, but I can't say I'm happy about it.
Naomi emailed me back with some resources for body acceptance, one of them being the work of Linda Bacon and Lucy Aphromor. I had heard of Health At Every Size (HAES) via The Fat Nutritionist. The idea that one can be healthy at any size goes against everything I grew up believing, and probably still believe subconsciously. My library doesn't carry Healthy at Every Size, but on a hunch I went to NetGalley to see if they had the new book, Body Respect, available for review. They did, which I took as a nudge from God.
I read the book and found myself highlighting every other page. I enjoyed it so much that I'm buying myself a copy to keep on my nightstand. I should buy several copies for work, home, traveling, and meeting new people so that I can place them in my environment strategically, like emergency exits and fire extinguishers.
HAES does not claim that everyone is at a healthy weight. What it does do is ask for respect and help people shift their focus away from changing their size to enhancing their self-care behaviors–so they let weight fall where it may naturally. It also keeps the role of lifestyle as a risk factor for disease in perspective.
Body Respect
The Health at Every Size Manifesto
Refuse to fight in an unjust war. Join the new peace movement:
"Health at Every Size" (HAES). HAES acknowledges that well-being and healthy habits are more important than any number on the scale. Participating is simple:
1. Accept your size.
Love and appreciate the body you have. Self-acceptance empowers you to move on and make positive changes.
2. Trust yourself.
We all have internal systems designed to keep us healthy—and at a healthy weight. Support your body in naturally finding its appropriate weight by honoring its signals of hunger, fullness, and appetite.
3. Adopt healthy lifestyle habits.
Develop and nurture connections with others and look for purpose and meaning in your life. Fulfilling your social, emotional, and spiritual needs restores food to its rightful place as a source of nourishment and pleasure.
Find the joy in moving your body and becoming more physically vital in your everyday life.
Eat when you're hungry, stop when you're full, and seek out pleasurable and satisfying foods.
Tailor your tastes so that you enjoy more nutritious foods, staying mindful that there is plenty of room for less nutritious choices in the context of an overall healthy diet and
lifestyle.
4. Embrace size diversity.
Humans come in a variety of sizes and shapes. Open to the beauty found across the spectrum and support others in recognizing their unique attractiveness.
It's what I've been working at for years, but I still can't seem to get it together. It amazes me that I can achieve so much in so many areas of my life but still completely and utter fail when it comes to my weight and my body.
We cannot emphasize enough the value in lightening up around the judgment you may feel about your body and your weight. The judgment evokes despair as you believe there is something wrong with you, meaning you are not entitled to the food that you want, and you need to deprive yourself as punishment or remedy for your "overweight."

Body Respect
I have gained 10 pounds since I stopped dieting. It feels like a million. I'm short, so I'm convinced it looks like a million, too. I sometimes feel so uncomfortable in my own skin, ugly and undesirable. I hate taking pictures of myself or meeting people on a good day. Now, the idea makes me short of breath. We take school pictures on the 14th of October (see how I have the date memorized?) and I can't stop thinking about how I will look in the picture.
Letting go of dieting often feels like the worst mistake I ever made until I read books like this one and am offered hope and validation. It's enough to keep trying, even when I'd rather give up, and to remind me that I am more than the size of my clothing.
It can be hard to accept your body and build a coherent sense of identity when you are bombarded with messages that you need to change, so remember to show yourself compassion. The more you differ–and permit yourself to differ–from the social ideal, the more alone you may feel, at least at first. Conforming to media-imposed beauty standards and socially imposed gender norms is a path of least resistance and may seem easier than challenging them. But is it really easier? In the long run, you will more likely find peace in your body and contentment by throwing over those outwardly determined values and setting up your own yardsticks for attractiveness and value.
I received this book for free from Harlequin in exchange for an honest review. This does not affect my opinion of the book or the content of my review.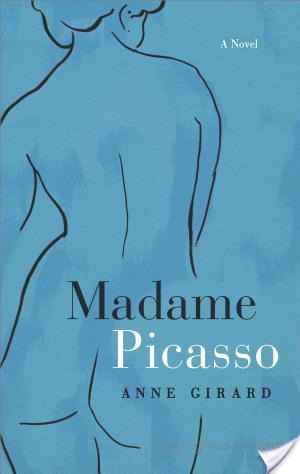 Madame Picasso
by
Anne Girard
Published by
Harlequin
on 2014-09-01
Genres:
20th Century
,
Fiction
,
Historical
,
Romance
Pages:
400
Goodreads
Novelist Anne Girard brings to life the mesmerizing and untold story of Eva Gouel, the unforgettable woman who stole the heart of the greatest artist of our time. When Eva Gouel moves to Paris from the countryside, she is full of ambition and dreams of stardom. Though young and inexperienced, she manages to find work as a costumer at the famous Moulin Rouge, and it is here that she first catches the attention of Pablo Picasso, a rising star in the art world. A brilliant but eccentric artist, Picasso sets his sights on Eva, and Eva can't help but be drawn into his web. But what starts as a torrid affair soon evolves into what will become the first great love of Picasso's life.  With sparkling insight and passion, Madame Picasso introduces us to a dazzling heroine, taking us from the salon of Gertrude Stein to the glamorous Moulin Rouge and inside the studio and heart of one of the most enigmatic and iconic artists of the twentieth century.
I go through phases when it comes to books, on to fall back on tried and true genres that I call comfort reads. These are the books I read when I don't want to think too much, and I am so familiar with the genre that I can predict the plot before I crack open the book. This post isn't about comfort reading. It's loosely about Madame Picasso, the book I read for review, and the biography phase I went through in my 20s. They're related because I wouldn't have done one without the other.
In my 20s I became obsessed with artist biographies. I read several, but the two I remember enjoying the most were Lust for Life, the biography of Vincent Van Gogh, and Frida Khalo: A Biography. This is the biography Selma Hayek became so obsessed with and ultimately produced into a movie. The publication date is actually from the 80s, not 2002. I have no idea why I feel compelled to point this out. Carry the knowledge to your grave; it's that important.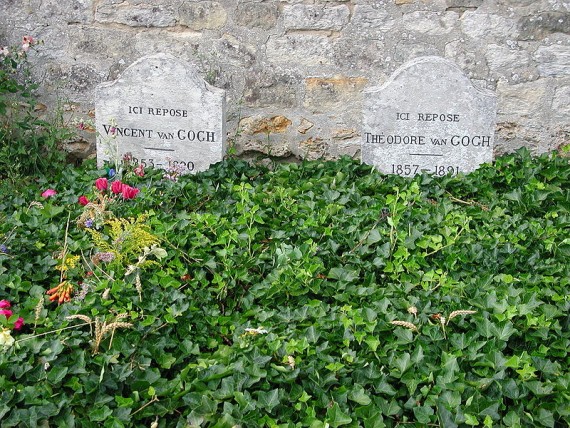 What I loved most about Lust for Life was the strong fraternal love between Theodore and Vincent. Theo was Vincent's brother to the end, his biggest supporter when absolutely no one appreciated Van Gogh as an artist. I was so touched by their bond (Theo died not six months after Vincent), that I petitioned for the name Theo when we were pregnant with Nico. Petition denied, as in not even maybe.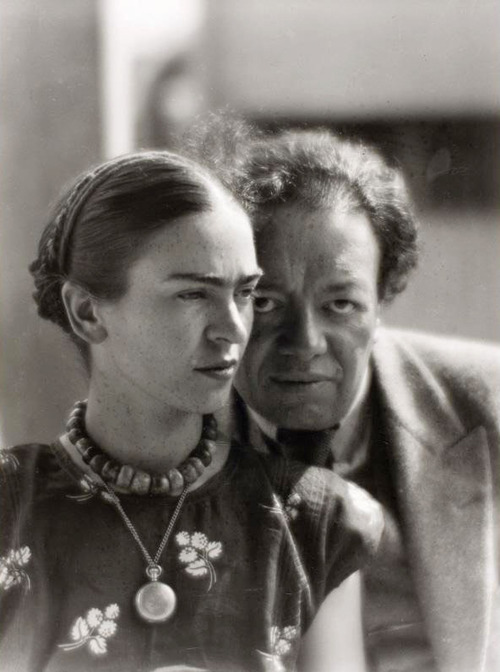 What I loved most about Frida Khalo: A Biography was the love story between Frida and Diego. Their bizarre, unfailing loyalty to each other through countless affairs, a divorce, and then a second marriage was beyond my frame of reference. I'm not that passionate…or tolerant, honestly. I really don't care how talented you are or what sort of impact you will have on art through the ages. Keep it in your pants, please.
That consuming love affair artists have with their partners is why I agreed to read Madame Picasso. Prior to this, Picasso never interested me. I knew nothing about him outside what you pick up over the years about someone so famous. I knew he had a daughter, Paloma. I knew he went through multiple phases in his art, most notably a rose period, a blue period and, of course, Cubism. (Confession: in high school I assumed cubism meant the artists were from Cuba. I sure did!) I knew he was politically active. I knew something about him and women, maybe that he had a great love. Something like that, at least, so I said accepted the opportunity to read the book.
The first thing you should know is that this book is a work of fiction, although events that occurred in real life were written as accurately as possible.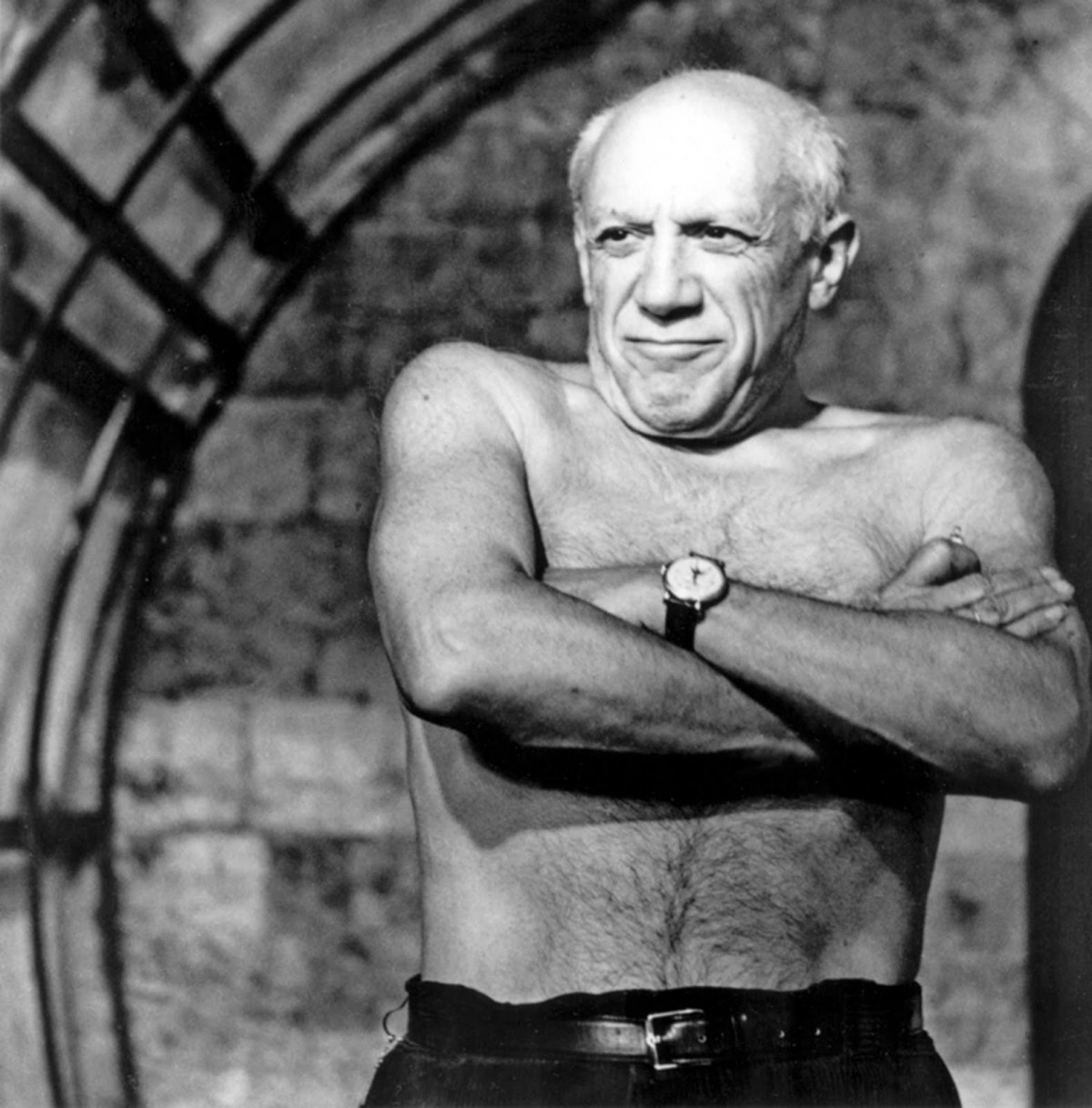 The second thing you should know is that Picasso was womanizing runt of a man. Also interesting to note: of his seven great loves, two committed suicide, one was left destitute, and Gouel, the subject of Madame Picasso, died in her 20s of cancer or tuberculosis–the facts aren't clear. Fitting for a man who once said, "For me there are only two kinds of women, goddesses and doormats."
Whatever, Pablo.
As for the book, I initially had trouble with the writing style, which you can read here in an excerpt, but either the lyricism slowed down or I became used to the heavy descriptions. I spent a lot of time between the book and the internet researching–it's one of the things I love about historical fiction–so I've read several accounts of the love story between Eva and Pablo. I believe Girard made an effort to show Picasso and his affair with Gouel in a more flattering light. I remain on the fence about how successful she was in that regard.
After reading about Le Petite Lothario, I was feeling a little disillusioned about artists and their muses, like they're all a bunch of drummers in an 80s hair band wielding brushes instead of sticks. I did some research (of course I did) and found a few more positive relationships to end this post on a happy note. Like life, these relationships are not without their problems.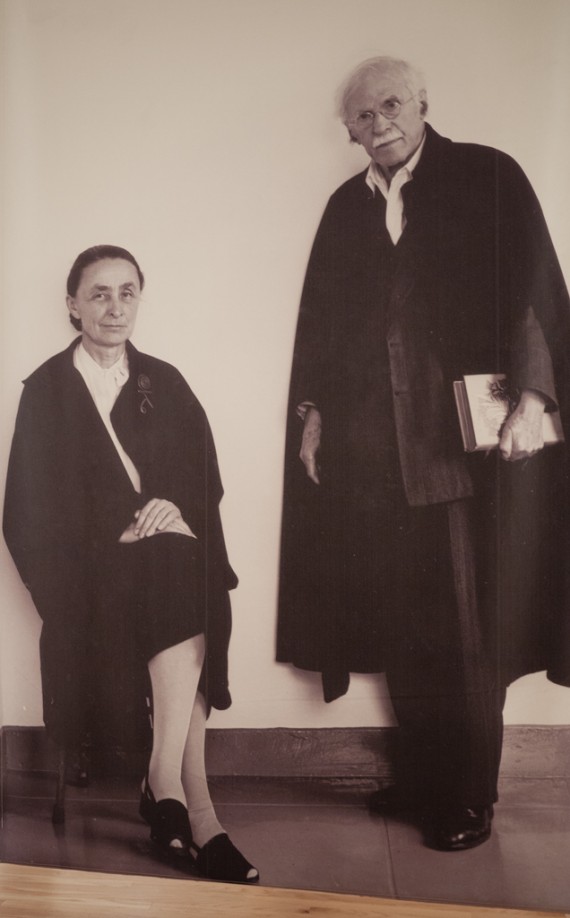 ALFRED STIEGLITZ & GEORGIA O'KEEFE
From 1914 until 1946, this couple exchanged over 25,000 letters. They wrote to each other every day, sometimes multiple times per day, and the letters are now a historical account of their relationship from platonic acquaintances to married partners.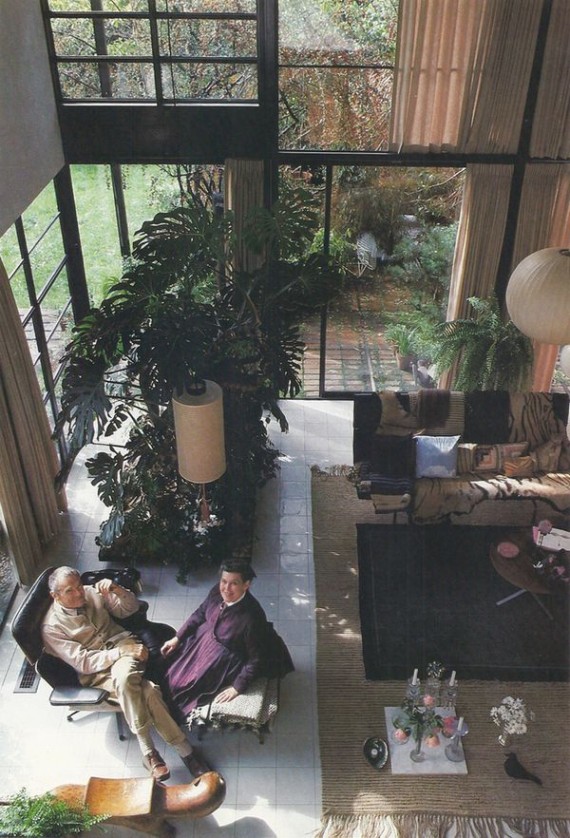 CHARLES & RAY EAMES
Ray met Charles at his architecture firm, where she also worked. They married in 1941 after he divorced his first wife and together created some of the most iconic furniture designs of the 20th century. They were together until Charles's death in 1978.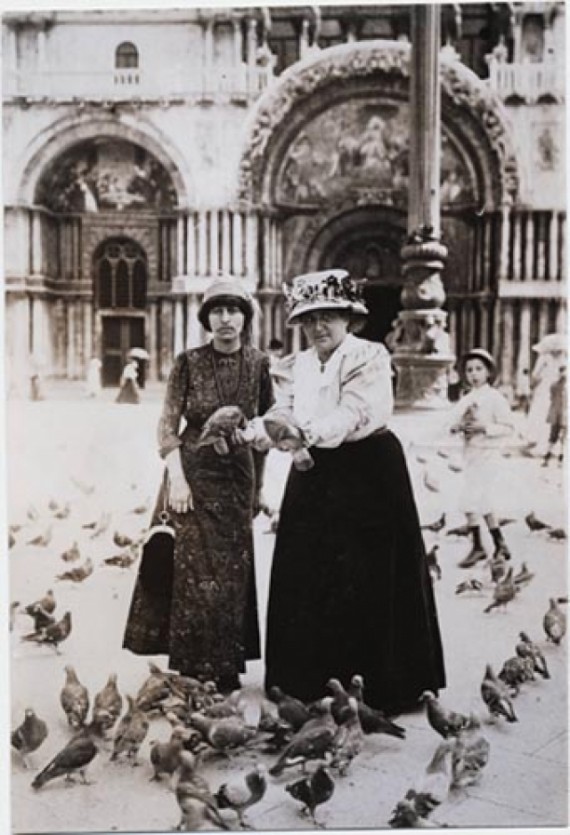 GERTRUDE STEIN & ALICE TOKLAS
These two are next on my list of biographies to read. While not technically artists, Stein in particular was a huge supporter of modern art, especially Picasso. They met on September 8, 1907, the day Toklas arrived in France. Stein ended the relationship she was in at the time and moved Alice into her Paris apartment. They lived together until Stein's death in 1946, of which Toklas said, "It was Gertrude Stein who held my complete attention, as she did for all the many years I knew her until her death, and all these empty ones since them."
Photograph of Frida Khalo and Diego Rivera by Martin Munkácsi
Photograph of Pablo Picasso by Andre Villers
Photograph of Alfred Stieglitz and Georgia O'Keefe: source not found, but on display at Crystal Bridges Museum
Photograph of Charles and Ray Eames: source not found
Photograph of Gertrude Stein and Alice B. Toklas in Piazza San Marco, Venice, circa 1908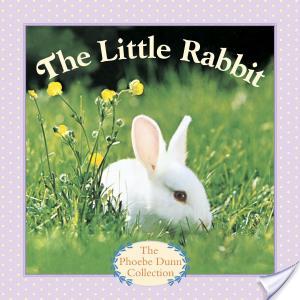 The Little Rabbit
by
Judy Dunn
Published by
Random House Children's Books
on 2014-02-26
Genres:
Animals
,
Childrens
,
Picture Books
,
Rabbits
Pages:
32
Goodreads
Amazon
•
Full-color photographs.
I mentioned when we got Buttercup that his namesake was a rabbit from a book I read as a child. A young girl named her rabbit Buttercup because of the field in which they played. Right then I knew Buttercup was the best name ever for a pet, and that one day I would have a Buttercup of my own.
I was in the library organizing books–more on that later–when I found the book about the rabbit named Buttercup! The title of the book is The Little Rabbit which, uh, I admit lacks a certain je ne sais quoi.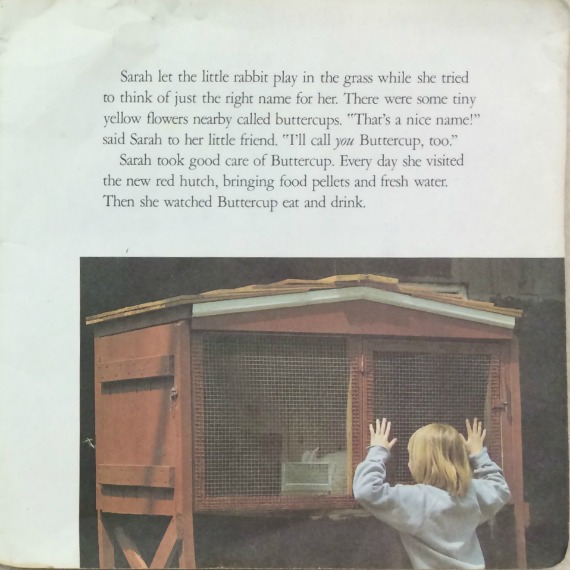 Books stay with you, even those that don't win the Caldecott or Newbery. I was 8 years old when I read The Little Rabbit. Thirty-three years later I named our cockatiel Buttercup because I remembered a 32 page book about Sarah and her pet bunny.
I have such fond memories of this book. I remember reading it over and over again. Jake from Goodreads thinks I should be ashamed of myself and gives the book 1 star.
The Little Rabbit is a story of irresponsible pet-keeping hidden behind heart-melting photos as adorable as any internet meme. Do not let the cuteness sucker you in! For one thing, pet rabbits should NOT be allowed to wander in meadows (however idyllic) without leash or pen, especially if the pet-keeper is prone to napping. More troubling is how the human girl, Sarah, handles the titular Little Rabbit's *spoiler!* litter of babies, handing them out willy-nilly to every kid in the neighborhood. Keeping a rabbit is a serious commitment of up to a dozen years; distributing baby rabbits as a way to endear yourself to your peers isn't just tacky — it's an act of cruelty. Shame on you, Sarah. And shame on your parents.
Jordan was slightly more generous. She gives the book 2 stars and recommends it to white people.
All two of my stars are for the photograph of Buttercup the rabbit sniffing a butterfly. Otherwise, the plot and characterization are deplorable.
Good thing I never claimed my taste in reading material was beyond reproach.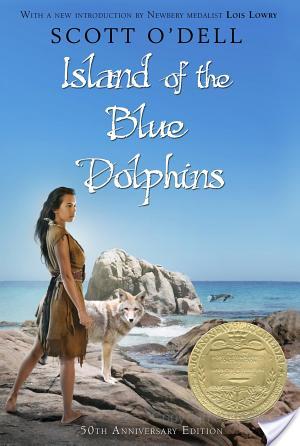 Island of the Blue Dolphins
by
Scott O'Dell
Published by
Houghton Mifflin Harcourt
on 2010-02-08
Genres:
Action & Adventure
,
General
,
Girls & Women
,
Historical
,
Native American
,
Newbery Gold Winner
,
People & Places
,
Survival Stories
,
United States
,
Young Adult
Pages:
192
Goodreads
Amazon
•
Barnes & Noble
•
Far off the coast of California looms a harsh rock known as the island of San Nicholas. Dolphins flash in the blue waters around it, sea otter play in the vast kelp beds, and sea elephants loll on the stony beaches. Here, in the early 1800s, according to history, an Indian girl spent eighteen years alone, and this beautifully written novel is her story. It is a romantic adventure filled with drama and heartache, for not only was mere subsistence on so desolate a spot a near miracle, but Karana had to contend with the ferocious pack of wild dogs that had killed her younger brother, constantly guard against the Aleutian sea otter hunters, and maintain a precarious food supply. More than this, it is an adventure of the spirit that will haunt the reader long after the book has been put down. Karana's quiet courage, her Indian self-reliance and acceptance of fate, transform what to many would have been a devastating ordeal into an uplifting experience. From loneliness and terror come strength and serenity in this Newbery Medal-winning classic. In celebration of the book's 50th anniversary, this edition has a stunning new look, and an introduction by Lois Lowry, Newbery Medal-winning author of The Giver and Number the Stars.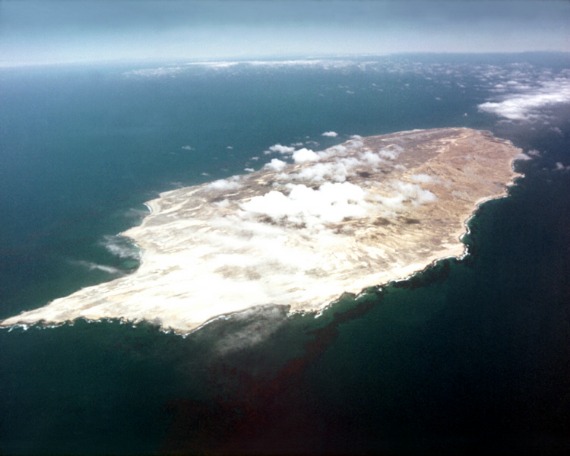 Aerial images of the ocean scary. Satellite images are just plain terrifying. I will never go on a cruise and scuba diving is out of the question. The ocean is vast, endless. You can look up, down, left, right and still not know where you are. More importantly, you can't see what monsters are sneaking up on you until they're feasting on your limbs. The ocean is a place of nightmares. I could go into more detail, but this Buzzfeed post sums it up. Bad words could make it NSFW.
This has nothing to do with Island of the Blue Dolphins. I like to place an image under the book description to rest the eyeballs, so I thought it would be nice to include a picture of San Nicholas island for a point of reference. I had no idea I would find images lifted from my darkest nightmares.
I'm not sure I can write this post while staring into the face of evil, but I'll try.
I really liked this book, which makes me suspect that the best books were written pre-1980 and all hope is lost for children's literature. I look off into the horizon and all I see are quips and sound bites. Relax, I'm mostly kidding. I read and loved The Graveyard Book, and that was the 2009 winner.
Island of the Blue Dolphins has many of the characteristics I love in a book. There was history, adventure/survival, strong female characters, and a happy, but not overly-so ending.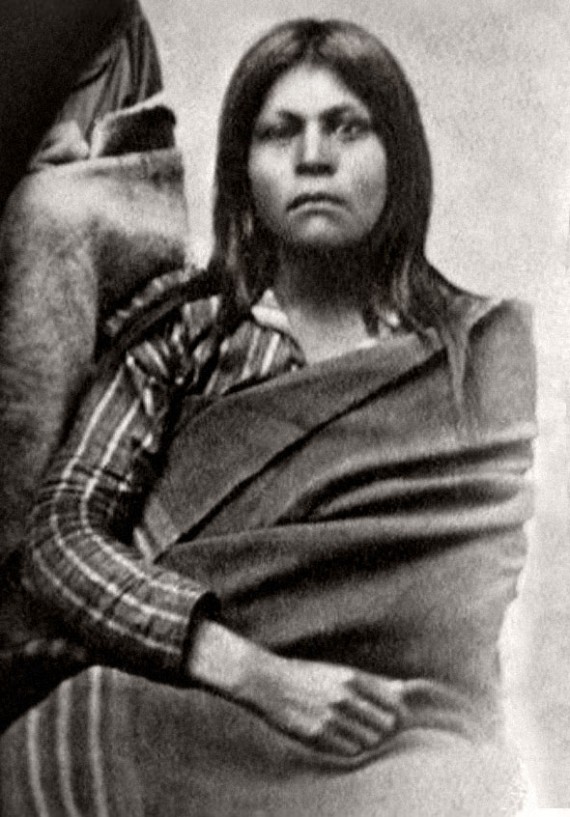 This is Juana Maria (name given to her by the missionaries who found her), the woman believed to be Karana, the 12 year old girl in O'dell's book who gets left behind by her tribe. In real life, Juana Maria was alone on the island for 18 years until she was found in 1853 at the age of approximately 50.
Captain Nidiver reported on the encounter in his memoirs The Life and Adventures of George Nidever. The party consisted of himself, another hunter named Charley Brown, "an Irishman we called Colorado from his florid complexion" and four Mission Indians. They landed on the island in July, planning several months hunting. Shortly after their arrival they found an "old woman" stripping blubber from a piece of seal skin. According to Nidiver's account, instead of running way "she smiled and bowed, chattering away to them in an unintelligible language." She was "of medium height… about 50 years old but …still strong and active. Her face was pleasing as she was continually smiling… Her clothing consisted of but a single garment of skins."
Nidever had been requested by the Fathers at the Mission Santa Barbara to "bring the lost woman off [the island] in case we found her" and that is what they did about a month later.
At this point, it was known that there was only one woman on the island, which explains the search. Over 20 years earlier, after an attack by poachers decimated the Nicoleño tribe (300 to 20), the mainland attempted to rescue those left and rebuild the tribe onshore (allegedly–who knows the real plan, honestly). Maria Juana, it is believed, begged to stay behind because she couldn't find her young son. It took them 18 years to find her again.
The book paints a vaguely happy picture of Karana's future, but Juana Maria's future was far less romantic. It is said she was excited when she reached California. She was amazed by the horses, the fruits and vegetables, the architecture and buildings. She danced and sang for the town, who all came to see her. She spoke in a language no one understood, so members of another tribe of Native Americans were to come to visit to see if they could translate her language.
Unfortunately, Juana Maria died 7 weeks after reaching California from dysentery. How she contracted it is unknown, but some speculate it was from her indulgence of fruits, vegetables, and grains after decades of a diet centered on fish and seal blubber.
[pauses to allow people to regroup after major bummer]
I liked the book, and I can see why it won the Newbery, but reading about the real "Karana" had a far bigger impact on me.