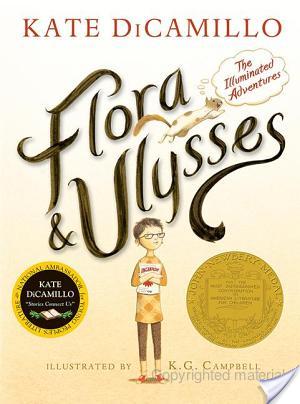 Flora and Ulysses
by
Kate DiCamillo
Published by
Candlewick Press
on 2013-09-24
Genres:
Action & Adventure
,
Comics & Graphic Novels
,
Family
,
General
,
Marriage & Divorce
,
Newbery Gold Winner
,
Superheroes
,
Young Adult
Pages:
336
Goodreads
Amazon
•
Barnes & Noble
•
Kobo
Winner of the 2014 Newbery Medal! Holy unanticipated occurrences! A cynic meets an unlikely superhero in a genre-breaking new novel by master storyteller Kate DiCamillo. It begins, as the best superhero stories do, with a tragic accident that has unexpected consequences. The squirrel never saw the vacuum cleaner coming, but self-described cynic Flora Belle Buckman, who has read every issue of the comic book Terrible Things Can Happen to You!, is the just the right person to step in and save him. What neither can predict is that Ulysses (the squirrel) has been born anew, with powers of strength, flight, and misspelled poetry- and that Flora will be changed too, as she discovers the possibility of hope and the promise of a capacious heart. From #1 New York Times best-selling author Kate DiCamillo comes a laugh-out-loud story filled with eccentric, endearing characters and featuring an exciting new format- a novel interspersed with comic-style graphic sequences and full-page illustrations, all rendered in black-and-white by up-and-coming artist K. G. Campbell.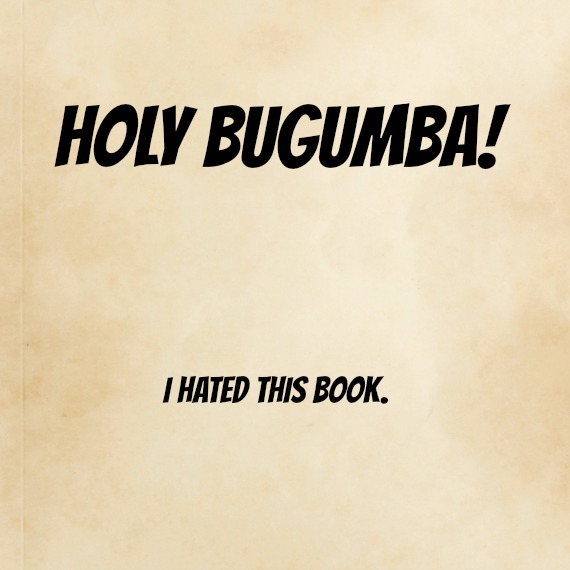 God save me from people who write like John Green. Actually, God should save them from me because I want to smash them over the head with hardcover editions of Strunk & White.
If you write a phrase and think, 'Wow, that's really poetic, that's really pretty, I really nailed it,' you get rid of it [because] you've overdone it.

–David Sedaris
YES. Yes, David Sedaris. YOU ARE CORRECT.
Flora & Ulysses is the Newbery Gold Medal winner for 2014 and mark my words, this book will not stand the test of time. It is the product of Twitter and Snapchat, of John Green and quirky characters, of precocious kids using big words in place of humor. It is what I call "soundbite writing," a collection of clever sentences strung together without synergistic effect. It's like John Green, Kate DiCamillo (in this case), and authors with the same writing style clack away at their keyboard until they can lean back in their vintage rolling chairs and say, "Hot damn, that sentence is going to look awesome when someone overlays it on a soft focus image and puts it on Tumblr. Please, God, let it hit Pinterest!"
No more quirky characters, please. Flora Belle is a hopeful cynic; William Spiver is her temporarily blind neighbor; Ulysses is a superhero squirrel who flies and writes poetry because he was sucked up by a vacuum.
No more children with odd hobbies, I beg you. Flora compulsively reads a bonus comic book series called TERRIBLE THINGS CAN HAPPEN TO YOU! because hipsters don't play with Barbies.
No more witty sentences, for the love of everything holy. "Nothing would be easier without you, because you are everything, all of it — sprinkles, quarks, giant donuts, eggs sunny – side up — you are the ever – expanding universe to me."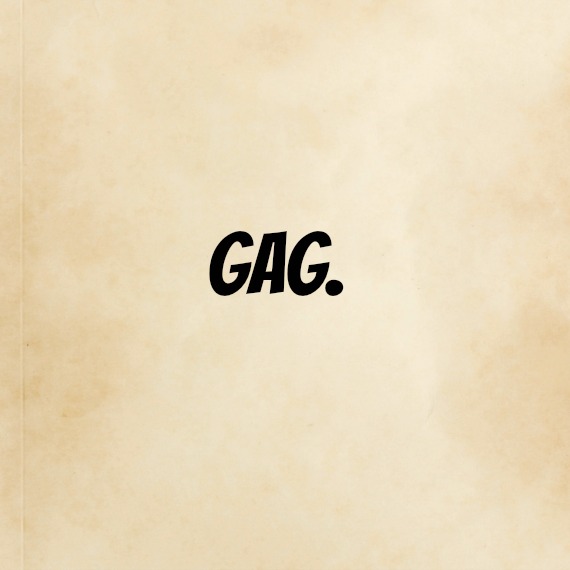 Many people I know loved this book. It's so clever and inventive! It's funny! It captures the spirit of childhood! Is that so? Because when you take away the clever dialogue, it's a story about a girl who feels lost after her parents' divorce. It's funny the way tweets are funny until you retweet and forget about them. As for capturing childhood, I don't know a single 10 year old like the ones in this book. Mikey is the age of Flora and William Spiver, and if I ever heard him say to a girl "Your face, Flora Belle, is particularly beautiful to me. Even the sepulchral gloom of this hallway cannot dim your loveliness," I'd straight up roundhouse kick him into anti-poser class.
[sidenote: reviews claim this book is wonderful for teaching kids SAT words. Stop. Stop trying to communicate your thoughts. This book is marketed to late elementary/middle schoolers. Grades 4-8. Middle schoolers don't need to worry about SAT words, and they learn their SAT words by reading increasingly complex material as they progress through school, not by reading ONE BOOK ABOUT A SQUIRREL THAT WRITES POETRY.]
Legions of people loved this book and it won a Newbery, so it's both commercially and critically adored. I know I'm in the minority when I say I was completely underwhelmed reading this book. I'm trying to imagine enthusiastically recommending this book to the students at school. "Holy unanticipated occurrences!"
That's how clever people say 'ain't gonna happen.'
EDITED TO ADD: Called it.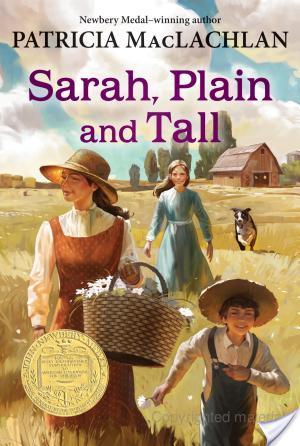 Sarah, Plain and Tall
by
Patricia MacLachlan
Published by
HarperCollins
on 2013-06-25
Genres:
Classics
,
Family
,
Farm & Ranch Life
,
Lifestyles
,
Newbery Gold Winner
,
Stepfamilies
,
Young Adult
Pages:
96
Goodreads
Amazon
•
Barnes & Noble
•
Kobo
"Did Mama sing every day?" Caleb asks his sister Anna.

"Every-single-day," she answers. "Papa sang, too."

This Newbery Medal–winning book is the first of five books in Patricia MacLachlan's chapter book series about the Witting family. Set in the late nineteenth century and told from young Anna's point of view, Sarah, Plain and Tall tells the story of how Sarah Elisabeth Wheaton comes from Maine to the prairie to answer Papa's advertisement for a wife and mother. Before Sarah arrives, Anna and her younger brother Caleb wait and wonder. Will Sarah be nice? Will she sing? Will she stay?

This children's literature classic is perfect for fans of Laura Ingalls Wilder's Little House on the Prairie books, historical fiction, and timeless stories using rich and beautiful language. Sarah, Plain and Tall gently explores themes of abandonment, loss and love.

Supports the Common Core State Standards
I was going into 9th grade when Sarah, Plain and Tall came out. The book didn't interest me and was below my reading level. At that age, reading to level is very important. Once you hit the adult stacks, you don't go back! It would have been a different story if this book came out when I was in the 4th grade. The synopsis is correct. If you loved the Little House series, you'll love Sarah, Plain and Tall. I loved the Little House series.
I tried all year long to sell the Little House series to the students, but few of them were interested in trying the books. I can think of two reasons why this was the case. One, they look old fashioned and kids want new and glossy. The Little House series isn't packaged with the slick cover art that is so popular today.
Two, the series is challenging for some of the elementary school kids. The language is old fashioned and prairie life is so far removed for the kids that they can't relate. Many of them don't have the critical thinking skills to realize that setting doesn't always matter in a book. A young girl growing up during the 1800s experiences the same successes and defeats as one growing up 200 years later, but all they're wondering is what a churn is, and what it has to do with butter. I won't even touch Manly's head cheese.
This book, though, I think I can get quite a few kids to read. I'm going to sell it to the 4th grade kids at the beginning of the year and the 3rd graders at the end of the year. The book is slim and shouldn't take a child more than a coule of days to read. And adult can read it in 1-2 hours. Of course, it also appeals to those who like historical fiction. The language is easy, the point of the story direct. Like Sarah, the book is plain but also special. Sarah, a plain and tall spinster, changed the life of a small Midwestern family in one short visit. I'm hoping this book does the same for my students by opening the door to lifelong reading. All it takes is one child and one book.
Artwork by Elizabeth Metz is available at Image Kind.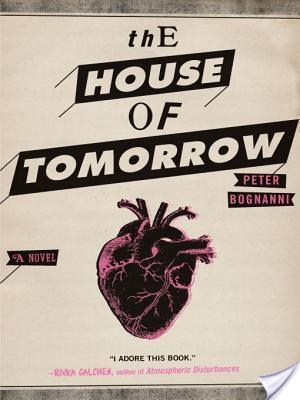 The House of Tomorrow
by
Peter Bognanni
Published by
Penguin
on 2010-03-04
Genres:
Adolescence
,
Family
,
Fiction
,
Literary
,
Young Adult
Pages:
368
Goodreads
Amazon
•
Barnes & Noble
•
Kobo
Sebastian Prendergast lives with his eccentric grandmother in a geodesic dome. His homeschooling has taught him much-but he's learned little about girls, junk food, or loud, angry music.

Then fate casts Sebastian out of the dome, and he finds a different kind of tutor in Jared Whitcomb: a chain-smoking sixteen-year-old heart transplant recipient who teaches him the ways of rebellion. Together they form a punk band and plan to take the local church talent show by storm. But when his grandmother calls him back to the futurist life she has planned for him, he must decide whether to answer the call-or start a future of his own.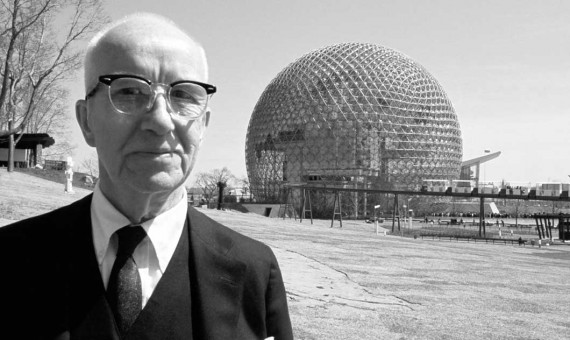 I read a book from my unread library. I don't know what possessed me to pick a book from the dozens and dozens of books I have collecting dust in my bookcases when I could have gone and spent money on three books, only one of which I'd read. I broke my system for a book about being different.

The House of Tomorrow is a book I bought two years ago on Rachel's recommendation. I couldn't resist a book that hit upon favorites like coming of age, punk music, clever dialogue, and teenage boys. Here is where I make clear that I enjoy reading about teenage boys circumventing that awkward man-boy phase and gaining a sense of identity because I am the mother of two boys. I don't like reading about teenage boys because I'm on the prowl.
This is a story about misfits. Sebastian lives in a geodesic dome with his intelligent and eccentric grandmother, who is obsessed with the deceased geodesic designer and futurist, Buckminster Fuller. Thanks to a convenient coincidence, he meets Jared Whitcomb, an angry boy with a serious medical condition and passion for punk music.
Sebastian's grandmother listens to a CDs of whale songs of the Pacific, so Sebastian his first experience with punk rockers, the ultimate misfits of society, is visceral.
This time Jared went to his closet an took out a hard black plastic case. He unbuckled it and pulled out a dark blue guitar shaped like an upside-down V. I have never seen anything resembling it. It gleamed. On the side of the strings were thin airbrushed lightning bolts. He set the guitar in my hands.

"Be careful," he said. "Don't drop it."

The plastic was cold in my hands. I gripped the neck and let the V sit across my legs. He went to the closet and pulled out a small amplifier and a cord.

"You are now holding probably the most badass ax ever," he said.

He plugged everything in and a small hum escaped the amplifier when he flicked it on. "It has dual-fucking-humbuckers," he continued, "a compound-radius fingerboard, and twenty-four jumbo frets. It will, if played right, melt your face off."

"Do you play it at church?" I asked.

"Hell no, I do not play it at church," he said. "It would probably piss off God so much, he'd have to blow up the chapel or something."

While he spoke he arranged the fingers of my left hand on the hard metal strings. He pressed my fingers down once they were in place, and a pain shot through my hand.
Sebastian and Jared form a punk band and live for the present. Jared's mother and sister are stuck in the past. Sebastian's grandmother looks only to the future. They struggle to determine where, and if, they can meet in the middle.
I'm still not sure if this is a young adult book. In the US, I think the fact the main characters are teenagers automatically makes it young adult. The language pushes it firmly into the upper end of high school. If you object to harsh language in teen books, you'd probably consider this a book for adults.
I can't call it a book for adults because the plot is formulaic. It follows a typical young adult trajectory, but that didn't diminish my enjoyment of the book. Yes, I knew what was going to happen. Yes, I could predict who was going to say what. This isn't a book that stole my breath, but it made me laugh out loud. I wasn't surprised, but the predictability didn't offend me. The characters might have been one dimensional, but they played their parts well. This book was great for what it was, and while that sounds like a backhanded compliment, it's the same way I would describe every John Hughes movie ever made. In the end, who doesn't like John Hughes?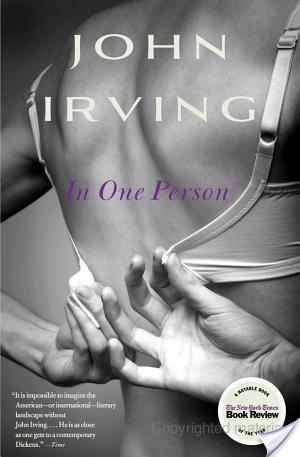 In One Person
by
John Irving
Published by
Simon and Schuster
on 2012-05-08
Genres:
Fiction
,
Gay
,
General
,
Literary
,
Political
Pages:
448
Goodreads
I finally figured out what bothers me about John Green, and all it took was several years and In One Person by John Irving.
Starting a book review by mentioning the dislike of another, entirely different, author may seem strange, but I think it's fitting for a book like In One Person. The first few chapters of the book seemed disjointed and confused. The narrator, Billy, was talking about his childhood, his adulthood, and the times in between. He spoke of relationships with men and women and people in between. I couldn't follow the flow of the story. I was totally and utterly confused. Later, I realized that was the point. I was confused like Billy once was. As the novel progressed, Billy was more direct, easier to understand and more confident. The books seemed less simpering and apologetic.
I chose this book for two reasons. First, for all the books we've read in multiple genres and formats, we hadn't yet read a book that discussed, as its main focus, the LGBTQ community. That seemed like an obvious hole and a missed opportunity to explore topics or situations with which some of us may be unfamiliar.
The second reason I chose In One Person is because John Irving is a difficult author to love, though I do. His writing, I've found, is hit and miss. Sometimes he's brilliant, and sometimes he's dull. I slogged through Until I Find You and came close to hating The Fourth Hand. (Irving came close to betraying me with that book. I didn't read his next release.)
I know exactly where I was when I read my first Irving novel. I was on my way home from Lake Tahoe and the book was A Widow for One Year. It was 1998. I read that book from cover to cover. I couldn't put it down. I loved it. I got that rush you get when you read a book that inspires you. It's not the same feeling you get when you read something really entertaining. Those books, too, you can't put down. An inspiring book is more about reading someone you could never measure up to, but you wouldn't miss it for the world. There are passages from that book I can still recite.
"…there is no nakedness that compares to being naked in front of someone for the first time."

"It was a sound like someone trying not to make a sound."

"Of course, if I write a first-person novel about a woman writer, I am inviting every book reviewer to apply the autobiographical label — to conclude that I am writing about myself. But one must never not write a certain kind of novel out of fear of what the reaction to it will be."
That last one I don't actually remember, but if you've read John Irving, it's says as much about John Irving as anything could.
I read every other John Irving book I could find when I got home. Like most of the world, my favorite was A Prayer for Owen Meany. That book. I'm still searching for a book I love as much.
"I am doomed to remember a boy with a wrecked voice. Not because of his voice, or because he was the smallest person I ever knew, or even because he was the instrument of my mother's death, but because he is the reason I believe in God. I am a Christian because of Owen Meany."

"Your memory is a monster; you forget—it doesn't. It simply files things away. It keeps things for you, or hides things from you—and summons them to your recall with will of its own. You think you have a memory; but it has you!"

"I want to go on being a student," I told him. "I want to be a teacher. I'm just a reader," I said.

"DON'T SOUND SO ASHAMED," he said. "READING IS A GIFT."

"I learned it from you," I told him.

"IT DOESN'T MATTER WHERE YOU LEARNED IT- IT'S A GIFT. IF YOU CARE ABOUT SOMETHING, YOU HAVE TO PROTECT IT. IF YOU'RE LUCKY ENOUGH TO FIND A WAY OF LIFE YOU LOVE, YOU HAVE TO FIND THE COURAGE TO LIVE IT."
My favorite lines from In One Person:
"people can't, unhappily, invent their mooring posts, their lovers and their friends, anymore than they can invent their parents."

"Tom Atkins would be a safer choice for you than Kacques Kittredge, William" Miss Frost said. I knew this was true, too, though I didn't find Atkins attractive–except in the way that someone who adores you can become a little attractive to you, over time. (But that almost never works out, does it?)"

"Self-hatred is worse than loneliness."

"It happens to many teenagers-that moment when you feel full of resentment or distrust for those adults you once loved unquestioningly."
Like every John Irving book ever published, there are recurrent themes and narrative situations/locations. Irving often injects himself in his narratives, which often span decades. For example, there is almost always a main character who is a writer. The setting at some point will involve a New England all-boys preparatory school. Someone, at some point, is a "sexual outsider." A parent, usually a father, is absent. Someone dies. There is wrestling. My God, there is always wrestling.
Which brings me back to John Green. Like John Irving, Green repeats his themes and characters. There is always one or more characters with an odd habit or hobby. In Looking for Alaska, Miles memorizes the last words of famous people. Colin Singleton will only date girls named Katherine (with a K) in An Abundance of Katherines. And of course, in The Fault in Our Stars, Augustus Waters doesn't smoke the cigarettes he holds between his lips. "It's a metaphor, see: You put the killing thing right between your teeth, but you don't give it the power to do its killing."
Oh, Lord. That brings me to what truly bothers me about John Green. I have never, ever, heard teens act as clever or communicate as well as the ones in John Green books. The dialog is so pithy, so perfect, so very much unlike almost all teenagers the world over.
"Oh, I wouldn't mind, Hazel Grace. It would be a privilege to have my heart broken by you."

…

"I'm in love with you," he said quietly.

"Augustus," I said.

"I am," he said. He was staring at me, and I could see the corners of his eyes crinkling. "I'm in love with you, and I'm not in the business of denying myself the simple pleasure of saying true things. I'm in love with you, and I know that love is just a shout into the void, and that oblivion is inevitable, and that we're all doomed and that there will come a day when all our labor has been returned to dust, and I know the sun will swallow the only earth we'll ever have, and I am in love with you."

…

"My thoughts are stars I cannot fathom into constellations."

…

"As he read, I fell in love the way you fall asleep: slowly, and then all at once."
John Green is saccharine. Maybe the problem is with me. I'm don't like cloying speeches or overly romantic gestures, nor am I swayed by pretty words or boys who don't smoke metaphorical cigarettes. (Yes, I know his audience is far younger than I am, but even at that age I didn't like perfectly clever.)
John Irving is many things (overly masculine, predictable, sporadic, and arguably repetitive), but he is not sweet. Edmund White's book endorsement sums it up well. "From the beginning of his career, Irving has always cherished our peculiarities–in a fierce, not a saccharine way."
In One Person was fierce. At times I didn't like it, at times I was uncomfortable, and many, many times I was sad. I can't go into it because I don't want to reveal spoilers, but the last third of the book had me as close to tears as I ever get. That's what I like about Irving books. Like them or not, they pull emotion out of me.
"We read to know we're not alone."
― William Nicholson, Shadowlands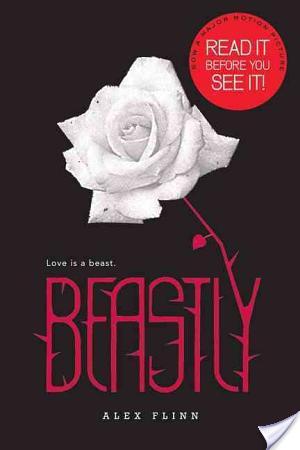 Beastly
by
Alex Flinn
Published by
HarperCollins
on 2009-12-29
Genres:
Adolescence
,
Fairy Tales & Folklore
,
Fantasy & Magic
,
General
,
Social Issues
,
Young Adult
Pages:
336
Amazon
•
Barnes & Noble
•
Kobo
A beast. Not quite wolf or bear, gorilla or dog but a horrible new creature who walks upright—a creature with fangs and claws and hair springing from every pore. I am a monster. You think I'm talking fairy tales? No way. The place is New York City. The time is now. It's no deformity, no disease. And I'll stay this way forever—ruined—unless I can break the spell. Yes, the spell, the one the witch in my English class cast on me. Why did she turn me into a beast who hides by day and prowls by night? I'll tell you. I'll tell you how I used to be Kyle Kingsbury, the guy you wished you were, with money, perfect looks, and the perfect life. And then, I'll tell you how I became perfectly . . . beastly.

Modern fairy tale retellings and fractured fairy tales are popular with the junior high kids (mostly girls) thanks to shows like Once Upon a Time, Sleepy Hollow, Teen Wolf, and Beauty and the Beast. Beastly is similar in style and tone to those TV shows: slick and lacking substance. The main characters are young teens with far more freedom than likely, though to follow the original plot of Beauty and the Beast requires this. There is slang, instant messaging, and references to online life. It was interesting to see the story from Kyle's point of view, especially since this is a love story. Parents should know there are references to drug use (adults), drinking (teens), violence, kissing, and an inference to sex. Any "bad" behavior occurs before redemption and reflects Kyle's formerly debauched lifestyle. The publisher lists this book as appropriate for young adult 14-17 years of age.
::::::
It's been about two weeks since Ruth Graham's link-baiting post about adults who read young adult literature. I read it, of course, because just about everyone I know sent me a link and asked me what I thought about the idea that adults should be ashamed to read YA. My response, short version:

My response, long version:
I don't know who Ruth Graham is, nor do I care. She's entitled to her opinion and I suspect it's more moderate in real life. No, I don't think adults should exclusively read young adult literature. The general theme of my book club should make it obvious that I don't think anyone should stick to one category of fiction, to say nothing about genres. Reading only young adult literature would be like eating cereal every day for the rest of your life. Reading only young adult fantasy (or dystopian, horror, romance, etc.) would be like eating Cheerios every day for the rest of your life. Torture. Pure torture…for me.
Some people really like cereal. And some people could swim in Cheerios for the rest of their life and be content. Good for them. Let them eat cereal! If they miss out on something great from the adult section, they miss out. And guess what? Those who refuse to read young adult will probably miss out on something great, too. It's the curse of partisanship.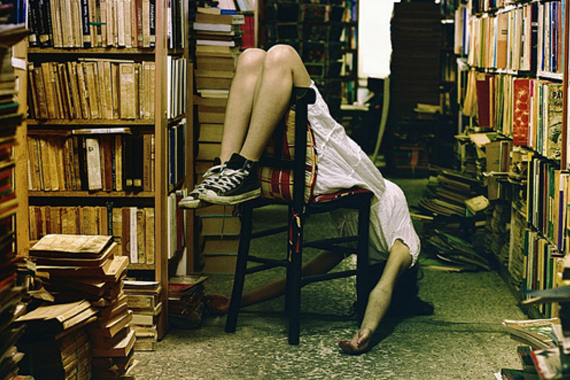 The other day I stopped by the school and picked up four enormous boxes of new books for the library. I have hardcovers and paperbacks of all sizes for grades K-8, maybe several hundred, and rather than wrapping them with protective film in a quiet library on an empty school campus, I decided to bring everything home so I can do one or two books per day in front of the TV. As I was loading up the books, I realized how few of them I've read. The fact is, young adult is not my go-to category when I'm looking for something to read. That's going to change this summer.
I've decided that I should read more young adult literature because I work (for free) with kids and books. I love what I do. Love it. I truly believe it's what God put me on this earth to do, and I want to do this to the best of my ability. I can't sell kids on books I haven't read. If you work with kids, you need to understand what they like, watch, and read. Period.
I'm already doing something similar with my Newbery challenge, and this will be an extension of that admittedly lofty goal. Donalyn Miller does a "book a day" challenge every summer to help her catch up with what the kids are reading, and I'm planning something similar. I'm lucky I work with K-8. On some days, I'll be reading a picture book.
I mentioned this summer reading plan on Instagram (I'm @TheMrsKendall), and I was asked for super quick book reviews on the books I read. I'm all for it, and I even bought a book review plugin for the blog to help me organize the blog posts.
The beginning of this post is a test run on this new plugin using the first book I've read from the library pile. Please excuse the kinks as I get used to the technical stuff that always confounds me. For example, the review should be at the end of this post. Oh well. I'm also trying to see if I can format the posts so that I can review more than one book at a time. No one wants to read dozens of book reviews on kids books, I know. If it looks like I can't do multiple reviews per post, I'll post them all during the weekend so you can quickly skip past the ones you don't want to read.