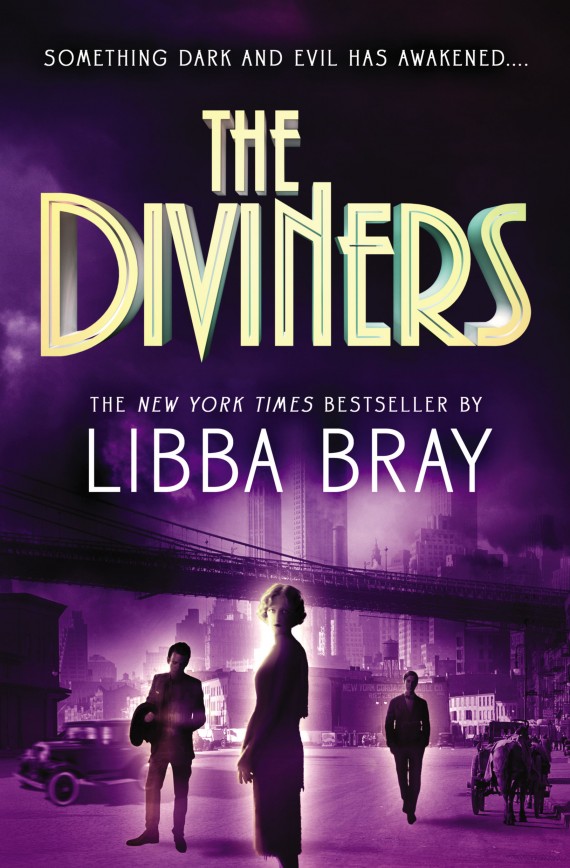 This post was supposed to be a review of The Diviners by Libba Bray, but my migraine over the Thanksgiving holiday cheated me out of 5 days of reading. I did watch a lot of Being Human, Doctor Who, and the back of my eyelids, so not all was lost. I'm about halfway through, though, and so far I really like it. It's dark, which seems to be what I'm drawn to these days. However, had I played the trailer, which I just watched after inserting the code into this post, I would have run screaming into a pool of holy water.
The book is spooky, but so far it's not that spooky.
I was offered a copy–no review was necessary for this post–and I took it thinking I could read it and turn around and donate it to the library. To quote Evie, the main character, that is posi-tute-ly not going to happen. The Diviners falls firmly in the 14+ camp, at least for someone who volunteers at a Catholic K-8 school. I've seen kids at school read books that are just as mature, but they bring them from home. There is no way I could get my principal to approve a book about a serial killer, the occult, and the 17 year old speakeasy-hopping teens that chase him.
Evie O'Neill has been exiled from her boring old hometown and shipped off to the bustling streets of New York City—and she is pos-i-tute-ly ecstatic. It's 1926, and New York is filled with speakeasies, Ziegfeld girls, and rakish pickpockets. The only catch is that she has to live with her uncle Will and his unhealthy obsession with the occult.

Evie worries he'll discover her darkest secret: a supernatural power that has only brought her trouble so far. But when the police find a murdered girl branded with a cryptic symbol and Will is called to the scene, Evie realizes her gift could help catch a serial killer.

As Evie jumps headlong into a dance with a murderer, other stories unfold in the city that never sleeps. A young man named Memphis is caught between two worlds. A chorus girl named Theta is running from her past. A student named Jericho hides a shocking secret. And unknown to all, something dark and evil has awakened.
Libba Bray is an excellent writer, and she so far she hasn't disappointed with The Diviners. I know some of you disliked Going Bovine, and I'm curious to know if you've read The Diviners and enjoyed it. There are so, so, so many young adult paranormal stories out there, and it's refreshing to read one that I, an adult, find myself enjoying. It's smart young adult fiction. Libba Bray and her contemporaries prove young adult literature exists and it's not all candy floss and soda. The trick is to hold out for the good stuff.
Kind of like this giveaway, which is for one book and one tote bag. The book and tote bag aren't what makes the giveaway great–I mean, yes, they're great and you should enter and tell all your friends!–but much like young adult books, it pays to hold out for the good stuff. I try to limit the giveaways and sponsored posts on the blog. I turn down quite a bit, even for books, because (1) this isn't my livelihood and (2) giveaway posts can be really dull, especially when the blogger hasn't finished the book and doesn't have a story to share.
Luckily, I have a story to share. Last week I was offered product and payment for a post on something I thought my boys would like because it's an interest they recently acquired. My discussion with the company was going well until they said they could not proceed unless I agreed I wouldn't disclose the post was sponsored and that I received free product. Long story short: I said NO.
They didn't care. They were confident someone else would do it; maybe they're right. After blogging for 6 years (this blog turned 6 on Saturday!) my only piece of advice to anyone starting out is this: don't sell out. Blog in a way that aligns with your principles. Don't let a big company or a fancy publicist manipulate you into thinking that if you don't take this deal right! now! you will never become a blogging sensation, because giveaway or no giveaway, the odds of you becoming a blogging sensation are very, very slim.
There are very few Evie O'Neils in this world, and there are even fewer successful full time bloggers. If you're destined to be one of them, it's better to get there on your own terms. I'm not destined to be a successful full time blogger and knowing that makes blogging a lot more fun.
Wait for the good stuff. Giveaway the good stuff. Read the good stuff. Or be like me and try to do those three things as often as you can, with a little fluffy brain reading tossed in to cleanse the palate. (A lot of fluffy brain reading. Ahem. No one's perfect.)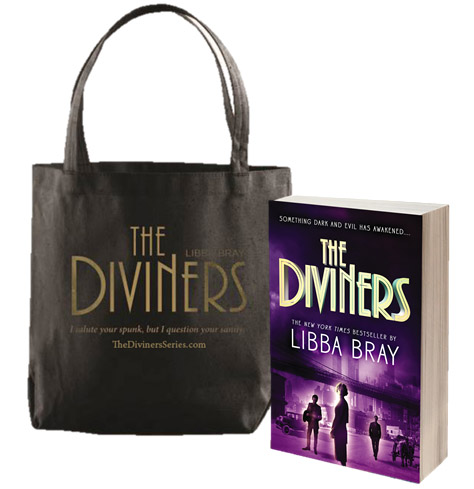 SHOW OFF YOUR LOVE FOR THE DIVINERS!
One (1) winner receives:
An exclusive The Diviners tote bag & a copy of the book!
Prizing courtesy of Little, Brown
Giveaway open to anyone 18 years of age and older with a current mailing address
One comment per person on this post
Giveaway closes Friday, December 13, 2013
Good luck!
The 5th graders like to tease and joke around. All the older grades do, which is probably why I have so much fun with them because I'm a natural teaser and joker, too. They learned early on that I find the Ylvis song What Does the Fox Say exceptionally annoying. It's so annoying (and catchy, darn it) that I remember the first time I heard it. I was on a walk listening to Pandora, and when I heard the hook my immediate response was Oh hell, no.
Just in case you've never heard the song or watched the video, behold:
When I tell them to stop, they start singing Pink Fluffy Unicorns Dancing on Rainbows.
It's all in good fun. They know when to stop, and that's when I slowly raise one eyebrow and cross my arms. I'm so glad I spent an embarrassing number of weeks teaching myself how to do that in middle school.
Late one Tuesday night, while shopping in Target for something completely different, I decided to tease them back.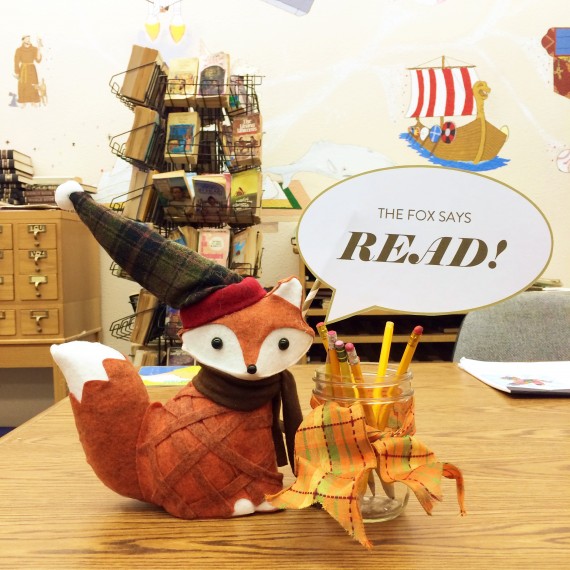 I wasn't sure how they were going to take it, and the Mister was pretty sure I was going to look like Supreme Dork of All the Land. The 3rd graders saw it first and, wow, I heard that song all class long. Nonstop. Then they asked how I knew that song because grownups don't know that song.
Um, yes, they do. Grownups are the ones driving the car and adjusting the dial on the radio. Grownups know the song, they just don't like the song.
At least not to any extent that can be proven in a court of law.
Then came the 5th graders, and how sad am I that I admit to being nervous? I think they did see me as Supreme Dork of All the Land, but in a good way. They didn't say it was dumb. In fact, we took pictures with our new "class mascot," I heard that stupid song 400 more times, and everyone asked me where I bought Mr. Fox. (Target.)
I was feeling pretty pleased with myself until one boy said, "If you think that's annoying, wait until you see the badger video."
I pulled up the video on my phone.
Now, whenever they see me on campus, they smoosh together in a group and bounce up and down while singing badger, badger, badger, badger, badger, mushroom! mushroom!
I don't think I made it to the end of the video before my eyes melted and my ears started bleeding, but they were still full of commentary.
"Oh! You need to buy a badger! Don't worry about the mushroom; I'll take care of it," said a girl.
"Can't forget the snake," said a boy.
"And a pink fluffy unicorn," said another girl.
A fox, a badger, a unicorn, a snake, and a mushroom. Best library ever! Or, Burning Man.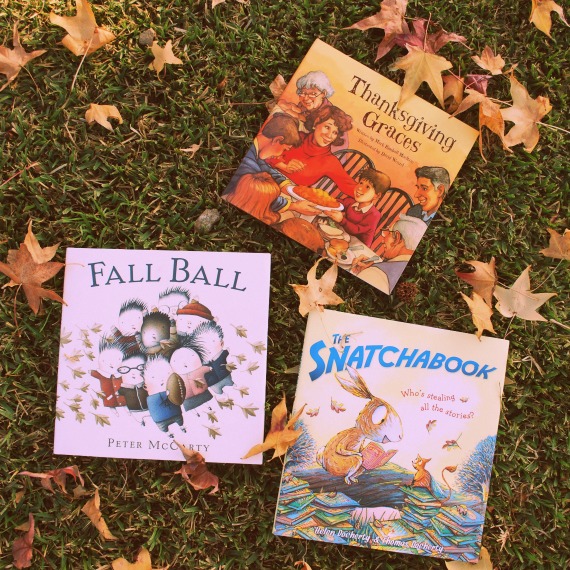 The library is closed until early December to accommodate a school fundraiser, cleanup, and then the Thanksgiving holiday. I approached a few of the teachers and offered my "read aloud" services during what would normally be the class library hour. On Monday I read to the 4th grade and the 1st grade. Later in the week I'll read to the 3rd grade and the 5th grade. Aside from those hours with the kids, I don't know what to do with myself! Catch up on everything I've neglected is a good start, I suppose.
I read aloud to all my classes except 3rd grade, and that's because the teacher has them learning how to use the dictionary. People think I'm weird reading to the upper grades, but some reading advocates say it increases vocabulary, builds background knowledge, and improves literacy. Plus, they like it and it's fun and it keeps them quiet!
I'm reading The One and Only Ivan to the 4th grade (will start reading it this week to the 3rd grade) and Wonder to the 5th, 6th, and 7th grades. I have two classes per grade, so by the time I'm done I will have read The One and Only Ivan 5 times (I read it once before) and Wonder 6 times. O_o
The second grade teacher has me reading The Indian in the Cupboard. It's okay–not my favorite–but the kids seem to love it.
p.s. Do you like my literal setup of Fall books on a lawn strewn with Fall leaves? Don't be too impressed. It's because the dining room table was covered with the remnants of Nico's latest creation (he's in an art phase) and I was far too lazy to clean it up.
The first grade teacher asked me to bring in a Thanksgiving book, so of course I took that to mean one Thanksgiving book and two other books just for fun.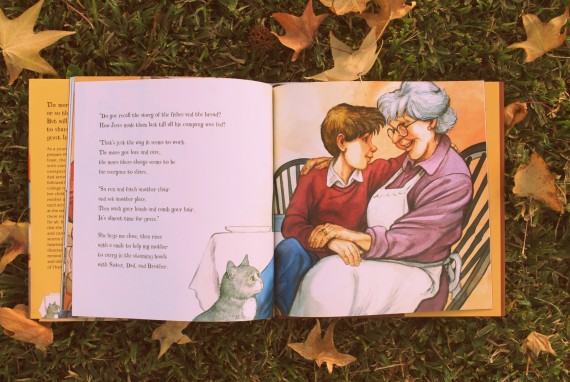 Thanksgiving Graces by Mark Moulton is about a little boy who watches the Thanksgiving dinner table grow and grow and grow as people come over to join in the festivities. As the room reaches maximum capacity, he begins to worry they will never have enough food to feed all these people. His grandmother takes him aside and reminds him of the story of the loaves and the fishes to explain how love multiplies.
It's your typical feel-good holiday book. The little ones were chattering the entire time about Thanksgiving dinner until I finally asked everyone to share their favorites.
"I have FOUR favorites! Cheeekin, mashed potatoes, and…and…um. I forgot!"
"I like fish!" [gasps from the class]
"I like turkey, and I like corn, and I like cranberries, and I like pie, and I like this Mexican coffee, but it's coffee that little kids can drink! So I like that coffee. Because I can drink it."
"MARSHMALLOWS!"
"My aunt always brings this fancy dessert, and it's pretzels, but they are sticks, and there are strawberries, and white stuff, and chocolate."
Asking everyone to share their favorites may not have been my all-time smartest move in the playbook. It took up so much time that I didn't get to read The Snatchabook, the one book I was really looking forward to reading. Next week!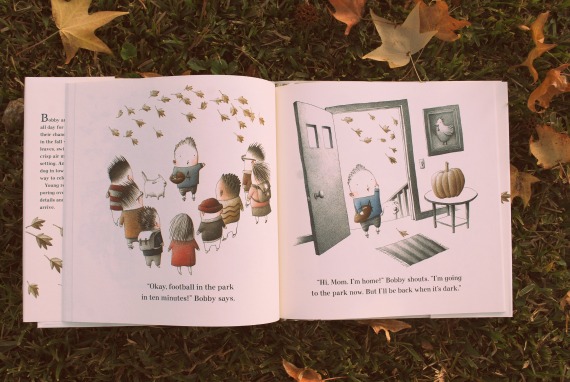 Instead, I read Fall Ball, a book about a group of kids who come home from school excited to play football. The fall leaves are blowing everywhere, and there is a frisky dog named Sparky that plays on the team and…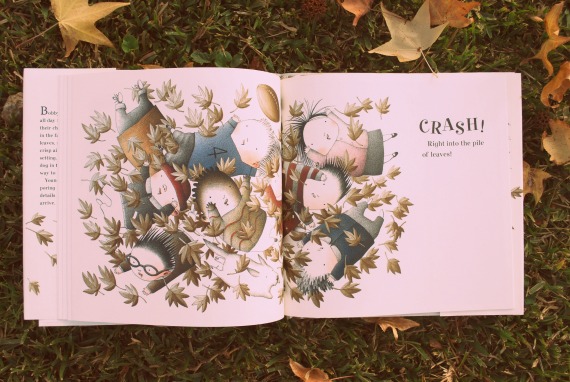 crashes into a HUGE pile of leaves. Pratfalls: that's why I brought this book. I knew all I had to do was yell CRASH! and shake the book around and the kids would think it was the funniest thing ever. I was right. And I heard Nico's laugh above all the squeals and cackles.
The books are all okay (The Snatchabook is my favorite) by I wouldn't run out and add them to your permanent collection. You can find something just as entertaining at the library. I'm reading this to the boys right now when they get home from school. I'll let you know how it goes. So far, Mikey loves it and Nico is meh.
Today feels like a good day to reach across the table and pull towards my chest piles of words on various subjects tangentially related, if only so I can deal them out to you rapid fire like a poker dealer under pressure. You are in for a treat. We'll start with an update on my TV watching progress, briefly discuss alarming manscaping trends in Hollywood, rant about weird people on social media, and close with my plans for the blog.
I've gone from never watching TV to watching The Walking Dead, Fringe, Sleepy Hollow (recommended to me by a student), Tudors, and Hell on Wheels. Movies are still hit and miss, though I did watch several excellent miniseries over the spring and summer. You can read my post on that here. [Spoiler: watch Arn: The Knight Templar]

The Walking Dead I continue to watch, even though it's teetering on the ridiculous for me now. Confession, and this annoys my husband to no end, I usually get bored with TV shows after the 3rd season. I'm at that point with The Walking Dead. Last week's episode with the wall of walkers and the outbreak in the sick ward had redeeming qualities, so I'm not giving up. I had to watch while pacing the room in a panic, which is what I expect from a show about a post-apocalyptic world.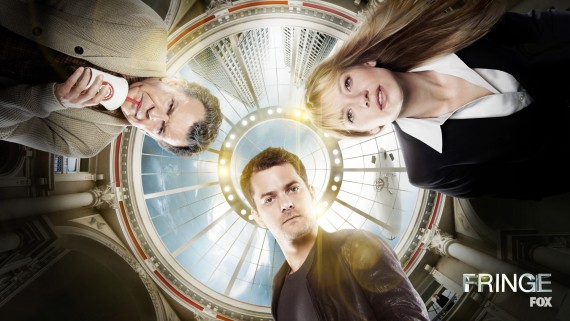 Fringe is a show my husband loves thanks to your recommendations. I started off loving it, but we've hit the 3rd season so my interest is waning. I don't see where the series is going once they wrap up this plot line, and I can't see how they can extend the current plot line much longer with any success. The show was cancelled this year, so maybe I have my answer.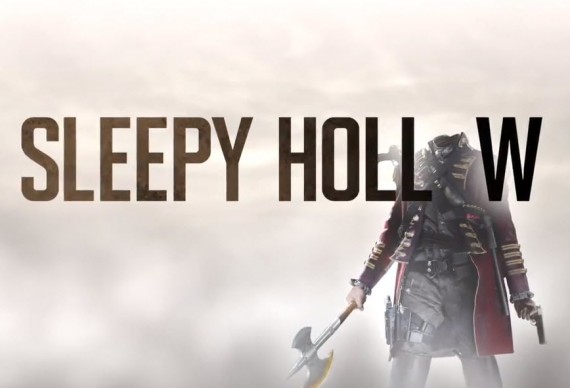 Sleepy Hollow is interesting and sometimes scary as hell. The dialogue is excellent. One of my 7th grade girls recommended it to me and I try to watch everything the students recommend. One, I'm honored they care enough to recommend to me a favorite show. Two, it gives us something to talk about. Three, it helps me understand what they might like in a book.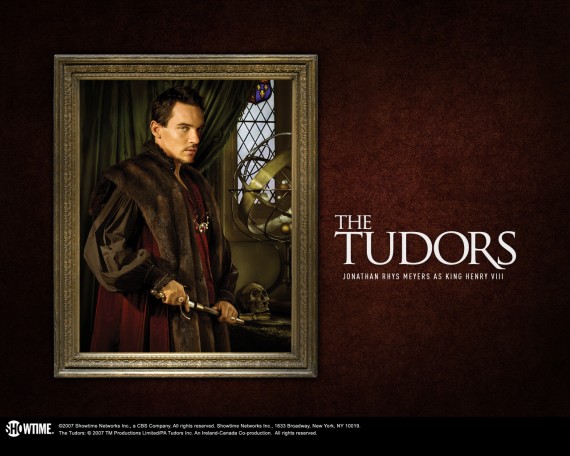 The Tudors. Oh, The Tudors. I didn't even make it to the 3rd season! Never have I hated so many characters in my life. King Henry, that trollop Anne, the Cardinal, every other person in Henry's court…endless. I spent most of my time in a low simmering rage telling myself disturbing things like, Well, at least Anne ultimately gets beheaded.
!!!
More than that, though, I found the nudity disturbing–but not for reasons you suspect. The nudity was your usual titillating cable variety. (Not necessary, in my opinion, but whatever. Maybe I'm a prude.) What I couldn't stand was the sight of all those men so perfectly, freakishly groomed. Bleached teeth, spray tans, and the waxing, my God, the waxing. Hollywood studios sure do like their men hairless. Theories (because you know I've thought about this): better lighting/they look more muscular; easier to apply body makeup; look more youthful.
Whatever the reason, it creeps me out. A man who naturally lacks body hair: no problem. A man obviously groomed to a smooth prepubescent finish: problem. A TV show must now meet The Tudor Rule in order to stay on my watch list.
At least 85% of the cast must maintain unaltered in appearance an amount greater than or equal to 52.5% of the genetic material housed within their nuclei for two or more scenes.
Breast implants? You better follow that up with the ability to move your forehead. Body like a Peruvian hairless dog? So help you God if your teeth aren't beige. [Henry Cavill grew out his chest hair for Superman. This actually made the news, and it was funny.]
Sadly, I will probably revisit The Tudors. Maybe. We'll see.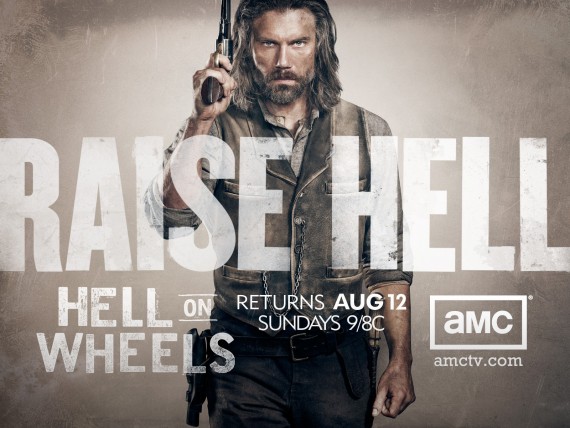 This brings me to Hell on Wheels. This is my favorite show right now, but those of you who know my love of historical fiction can't be surprised to hear I love a show about the transcontinental railroad in post Civil War America. The third season finished in October and–gasp!–I look forward to watching the 4th season. (The show hasn't yet been renewed, but it will be.) I know many of you haven't watched it, so I won't go into the controversy surrounding the season finale except to say I loved it, but I also loved the ending to Gone Girl. Never underestimate death by paper cut.
I have one huge problem with Hell on Wheels, but it's a diatribe worthy of its own post scheduled for another day.
Oddly enough, Hell on Wheels inspired me to watch Supernatural because Anson Mount–one of the few actors I follow on social media and the first actor I bothered to engage on Twitter–has a large female fan base. Since this is the first time I've participated in social media this way, I didn't realize it was de rigueur to tell a man you don't know you want to sop him up with a biscuit.
Supernatural came into play because of this book on the show's overzealous fans. I started watching the show because I wanted to know what it is that has so many women losing their minds (and marriages, jobs) for Sam and Dean. Or Anson Mount, Charlie Hunnan, Norman Reedus, etc. I've watched several episodes and still don't get it, but maybe I'm too pragmatic for fanaticism.
Or maybe I'm too polite and compassionate. Too shy? Introverted? I'm something, because I don't care if Anson Mount can kick start a shut down ovarian system with his steely-eyed gaze and leave it humming like a Vespa in Florence: tweeting him or any other celebrity provocative comments is weird. One, directing those comments at a man doesn't make them less objectifying. Two, what on earth is your goal? Let's say your male celebrity of choice is in Kentucky on business and found your tweet offering "hugs…and stuff


" original, witty, and irresistible. He now wants to take you up on your very generous offer. Congratulations, @horseluvr, you lassoed yourself a winner! Nothing says quality like whatever it is you just scheduled in less than 140 characters, including emoticons.
Maybe I'm too pragmatic for hookups, too.
Hold on, I know what I am. I'm smart. What happens online usually stays online, and I try to tweet wisely. I fail magnificently most of the time, but only when it comes to feminism, politics, and hipsters. Sex tweets: totally under control with the exception of dinosaur literature, which I will not link to again because what has been seen cannot be unseen. I'm also fair. My husband absolutely, positively refuses to participate in any sort of social media, but I act as if we're linked and he can read everything I write. I would hate for him to read something questionable from me to anyone, celebrity or not, when I know if he were to do the same I'd have him singing falsetto in 10 seconds flat.
This is good, because the students the other day were surprised to hear I was on Twitter and Instagram. They immediately wanted to know my name. I immediately went and marked everything private and set age restrictions–and I still didn't give them any of my profile names. Good thing I have a blog name that makes no sense, eh?
I decided that, because they are tweens, they will find me. Tweens are like miniature CIA Agents, only better with computers. My plan is to stop blogging here, hopefully early 2014, and establish a book-heavy blog with PG content. I won't limit myself to young adult/children's literature, though I'll probably feature it often since I'm around it so much. Books, TV, things I'm obsessing over for the moment. I don't have plans to blog about the boys since my goal with a new blog is to give them privacy.
That's today's plan. Come back tomorrow for what I'm sure will be an entirely new plan.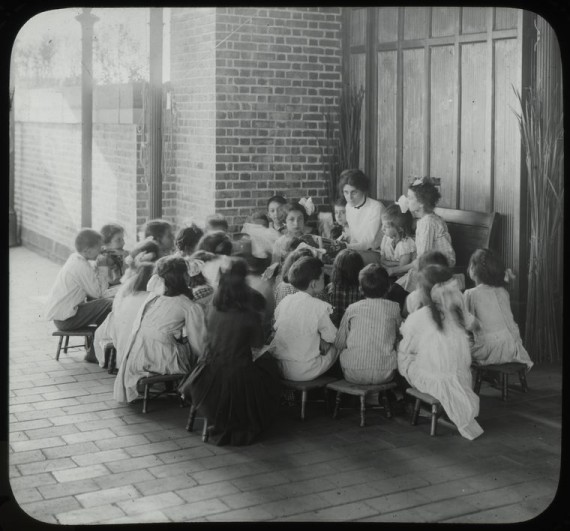 I've been at the library now for about two months and I still love it so much. I love the kids, the books, the same everything I've mentioned loving before, but I don't love everything.
I don't love putting away the books since I still haven't organized the shelves in the young adult section. Everything I've researched and read about library operations say nonfiction should be organized by the Dewey Decimal list of call numbers and fiction should be by alphabetical order by author's last name unless it's a biography or autobiography. In that case, it's arranged alphabetically by the last name of the person written about. You also have general separations for age groups/reading levels. You're not going to shelve Clifford the Big Red Dog by Norman Bridwell next to Forever by Judy Blume.
The partially organized shelves means finding books for kids isn't always something I love, either. I love finding the right book for the right child. I love it. Anyone who has asked me for an opinion on books knows I'm always willing to help out. But I volunteer in a library without an electronic record–without a paper record, even–and rely mainly on my strong photographic memory, which has served me well these past two months. But there is only one of me and dozens of kids who are eager to find the right book.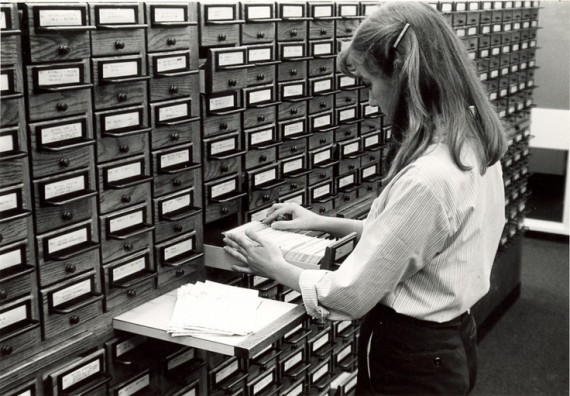 This has me wondering why it's so important for elementary school libraries to organize their collections traditionally. If the goal is to encourage reading and allow students to browse the library shelves and discover something new, maybe school libraries should organize themselves like bookstores. City libraries, college libraries, and certainly law libraries are in place to facilitate subject access. You walk in, for the most part, with a goal. You have a mission. Elementary students stumble in like excited puppies with no real plan unless they are working on a science or history report. Finding a book, especially for a reluctant reader (I hate that label), is a lot like diagnosing a patient who walks in with "body aches." It takes digging. They can't tell you what their favorite book is because they "don't really have one." They "kind of like scary, maybe" until I show them all the Mary Downing Hahn and they shrug their shoulders. I walk two aisles back and show them all the Tony Abbott. Nothing. I walk forward three aisles–past where I started originally–and show them all the Edgar Allen Poe.
Are you sure you like scary? Maybe you mean fantasy. And there I go: Rowling, Funke, Paolini, Lewis, Colfer.
This has been great as far as getting my 10,000 daily steps, but I know the kids, especially the older ones, would like more autonomy. I would love to organize the library according to genres and alphabetize within the genre. I already have a dinosaur, animal, sports, and "popular series" sections that I did last year and over the summer on a hunch, and they are a huge hit. My 5 sports freak boys spread across 6th and 7th grade hit the sports section every time. I ask them each week if they would like to try something new, but so far they're content with their section. Little J. in 2nd grade goes straight to the dinosaurs every week without fail. He knows where they are, he loves them, and during check out he tries to stump me with dino trivia. Impossible! He doesn't understand what it means to be Mikey's mom.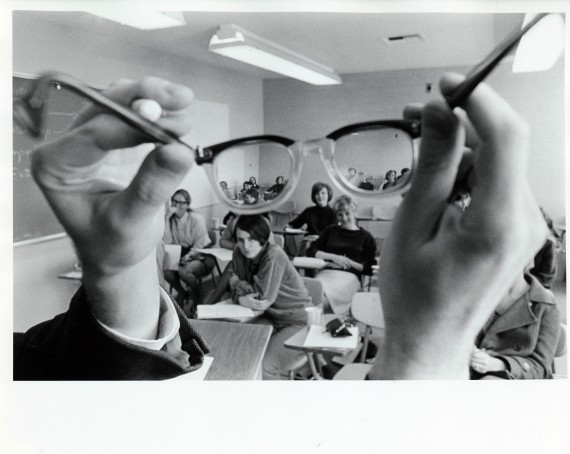 I can think of several reasons why the "bookstore system" wouldn't work. One, it flies in the face of tradition. Two, it reduces the role of the media specialist with an advanced to degree to that of a retail associate. Three, most libraries don't have the catalog to support sections according to genre. Four, change is hard, y'all.
I'm sure I'm missing several other reasons, ones they probably teach you in graduate school, but I doubt anyone can deny a Barnes & Noble store encourages reading more than a traditional library. (Assuming you go home and read everything you buy.) I should hope so, since it's Barnes & Noble's goal to get you to part with your money. (See previous parenthetical.) If the library system worked as a method to discover new authors and books, then bookstores would follow suit.
Let me add something else, and it's heartbreaking. Some of these kids have never been to a library. They download or they buy and borrow. Borrowing is very popular in the upper grades. One girl will buy a book and then pass it around to 6 of her best girlfriends at school. The boys, not so much. They have their books their parents buy and there isn't much back-and-forth sharing unless it's a huge hit like The Hunger Games. I spent a lot of time the first few days of school explaining how a library works to the younger grades.