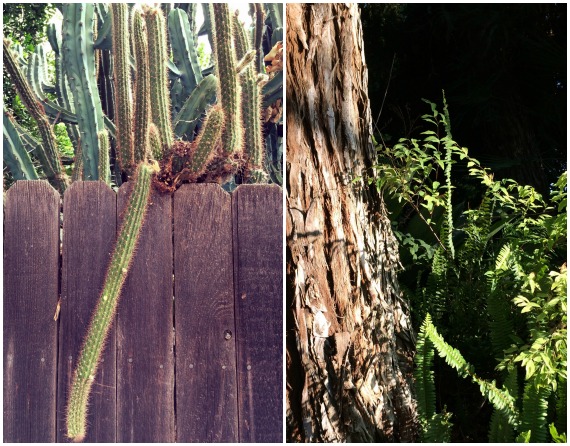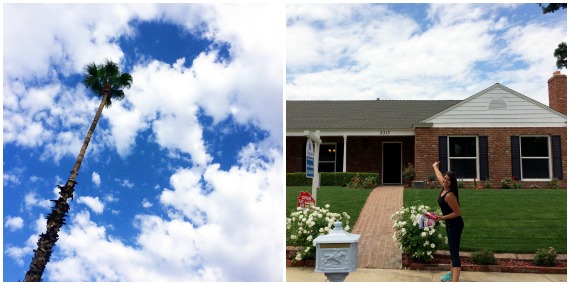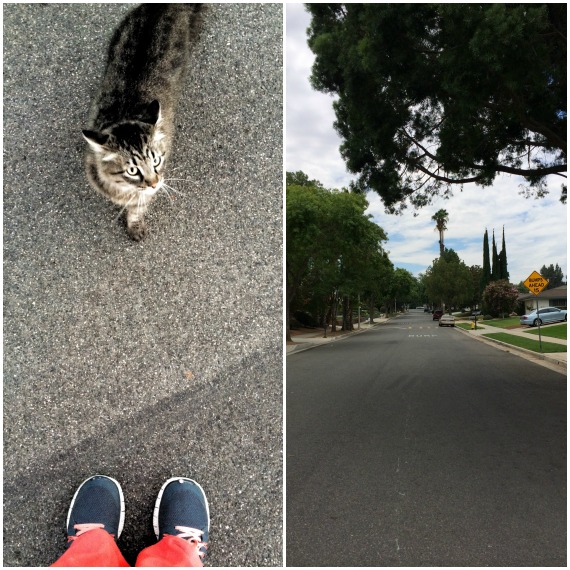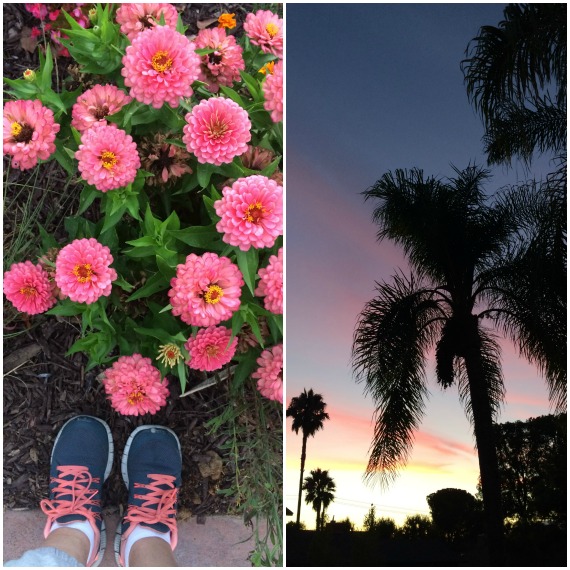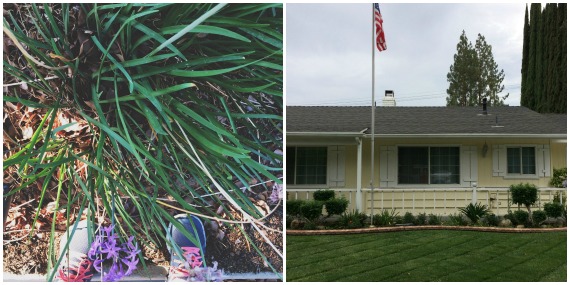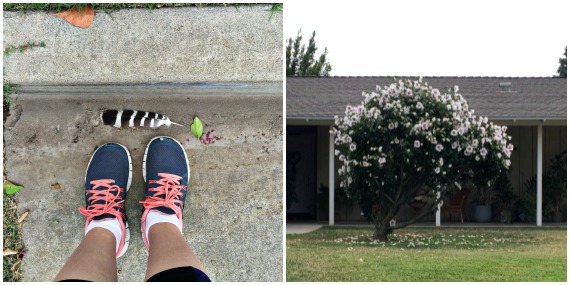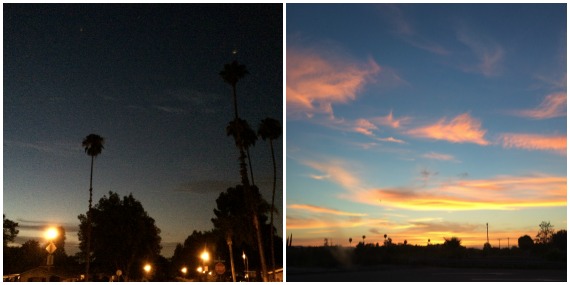 There were a few late nights where I really didn't want to do yoga in my cramped family room on stinky carpet while Buddy sniffed at me and Mikey and Nico argued about who touched whose piece of lint. On those days, I went on walks. Peaceful, solitary walks. I suddenly fell in love with walking again, so this week I didn't do any yoga. I think yoga needs to be an early morning activity for me to do it with any sort of regularity. I'm thinking of setting up a little yoga area in my room. This way I can do my yoga first thing in the morning, on hardwood floors, without man or beast driving me nuts.
A few of the days I walked were thick like pea soup. So, so muggy! Horrible. Yuck. I can handle triple digit weather, but humidity is something else. People talk about the fiery depths of hell and how hot it is, but I suspect it's really central Florida in August. Hell is your shirt sticking to your back.
Listening To: PITBULL featuring T-Pain & Sean Paul
I was in the mood for Latin music this week, so I played Shake Señora by Pitbull. It was my fastest walk this year.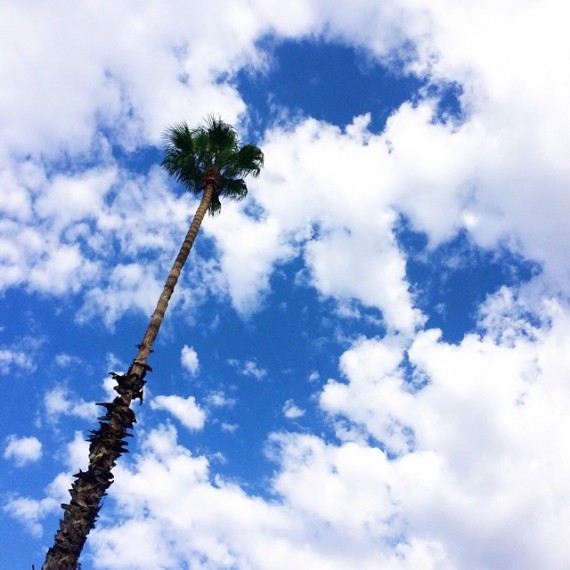 I did it! I didn't do yoga every day, but I exercised every day, and that makes me feel much better about myself. On the days I did yoga, I did it with the boys while the Mister was out of town. It was a lot of fun. Nico provided comic relief, as expected. At one point the woman in the app instructed us to move into a comfortable pose. She meant a lotus position.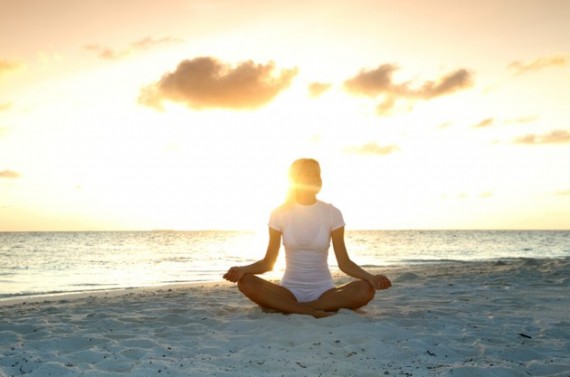 I turned around and found Nico had slipped into the Costanza.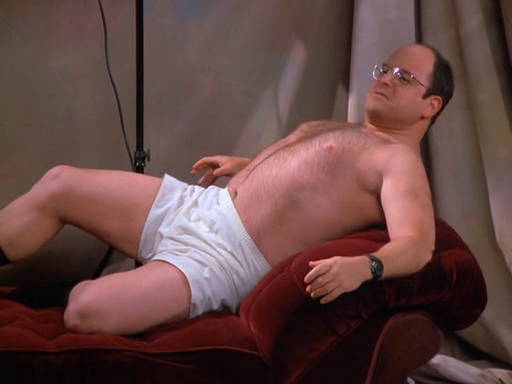 Mikey, who at this point was well on his way to earning a PhD in Yoga Perfect Form, just gaped at him with the slack-jawed face of someone who had stumbled upon a baby animal not-quite weird enough to be cute. I did the same, though I managed to stutter a proper noun and three pronouns.
"Nico…you…it…you…"
"What," he said, looking at us like we were the silly ones sitting there with our legs twisted like pretzels. "She said to get into a comfortable pose. I'm comfortable."
Nico's favorite poses were the Costanza and corpse. Everything else he barely managed without collapsing into a pile of giggles or complaining that something, somewhere hurt. It was while Mikey and I were trembling in our side plank poses that Nico, deep into a Costanza, positioned the pillow behind his head into a more comfortable position.
"Yoga is easy," he declared, as Mikey and I collapsed side-by-side on the ground, gasping.
Mikey rolled his sweaty head in Nico's direction. "Says the guy who isn't doing anything!"
"I'm doing something!" Nico had the nerve to look offended as he readjusted his pillow. "I'm doing yoga, Mikey."
On the days that I couldn't stand to be in the room with the boys one more second, I put on my sneakers and went on a walk. This proved to be a good alternative. The boys got a break from their annoyed mom, and I didn't put them out with the recycling. Win-win.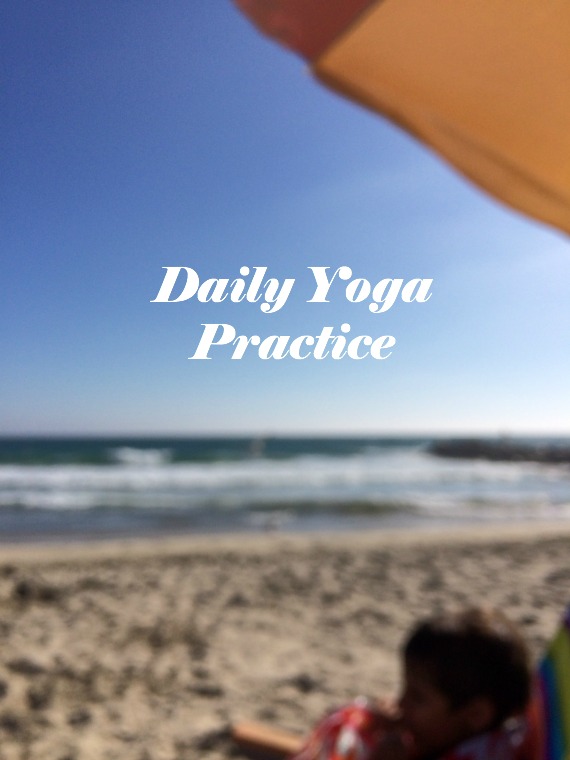 I've decided that a daily yoga practice will work best for me right now and, if the studies are to be believed, for the rest of my life. I went ahead and bought the Yoga Studio app because it was the one most recommended and had great reviews. I'll test it out for the next 30 days and report back with my thoughts every week or so. In fact, I might go back to my Monday update posts. That weekly thought journaling, for lack of a better description, was another key to keeping me on track.
I thought this infographic and companion article from the Huffington Post on how yoga changes your body was interesting.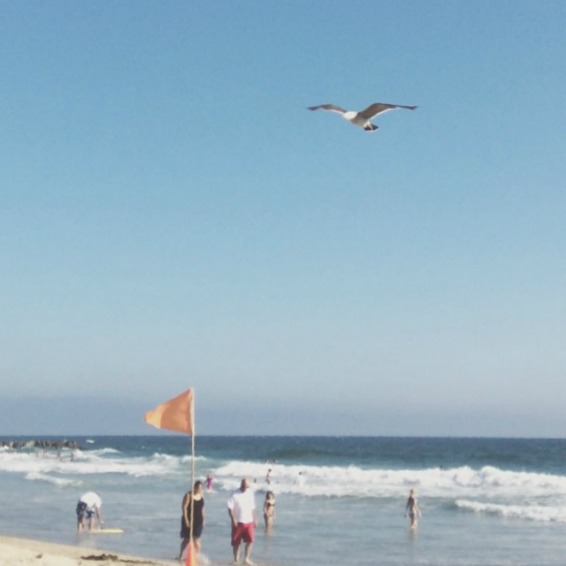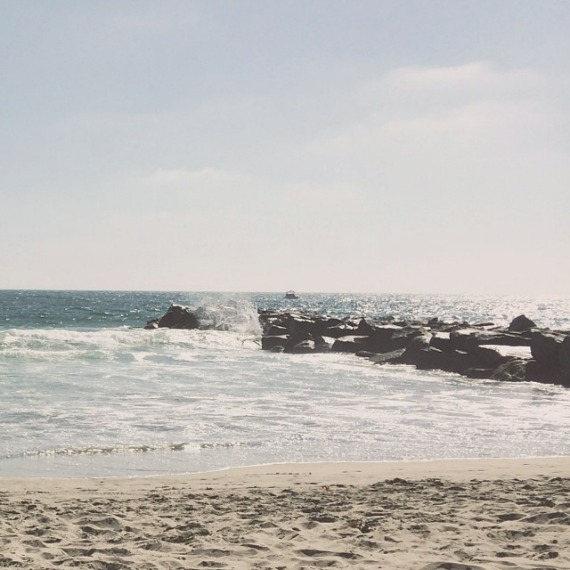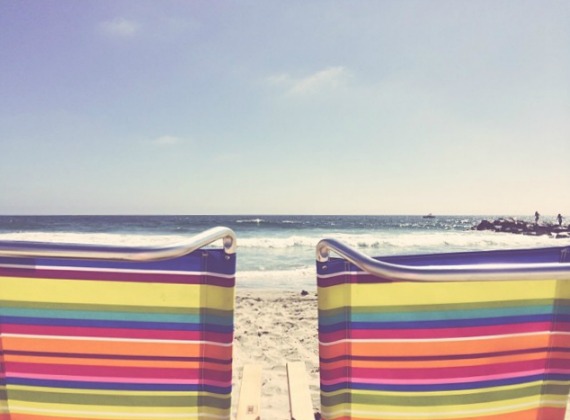 HAPPY 4TH OF JULY, AMERICANS!
Everyone else: HAPPY FRIDAY!
The Mister surprised us with a day off from work and a day at the beach. The boys had so much fun! I was under the umbrella and wore an enormous sun hat since my rosacea medications + sun don't mix, but it was fun watching them boogie board. Nico was fearless and tore it up. He got in trouble once for trying to go in by himself without telling us. Not cool, especially since directly in front of us was a riptide. Mikey was cautious and at first didn't want to go in (because sharks). Once he heard about the riptide, he was even more resistant. He had this image of a riptide pushing him out to sea, smack in the middle of a frenzy of sharks. When I explained to him that his dad wasn't in the riptide section and that he would always be with him, he relented. He had a great time.
Walking on the sand made one thing clear to me: I'm losing all the conditioning I gained walking every day last year. The video in that post still makes me tear up. Why, oh why, am I having such a problem getting back into the routine of daily walks? It's like once I achieved my 365-day goal, I lost all motivation. This is exactly what I was afraid was going to happen. Ugh! In part, I think it's because I no longer had to post pictures to instagram, as crazy as that sounds! I asked on my 300 social media channels if there was a fitness app or website that people found motivating. I used endomondo all last year, but it's become buggy and boring. I would love to try yoga, but like I mentioned on instagram (I'm @themrskendall or @ourbuttercup, but that one is only pictures of Buttercup), I don't know how realistic it is with the library, the boys' activities, and the Mister traveling so much. I'm checking out everything recommended and will post my results soon. Below is what people recommended as of 12:17 am. Anything to add?
Yoga Download
Yogaglo
Fitbit
Nike Training Club App
Walkmeter
Runkeeper
Mapmyrun
THE WALK It's 40% off right now!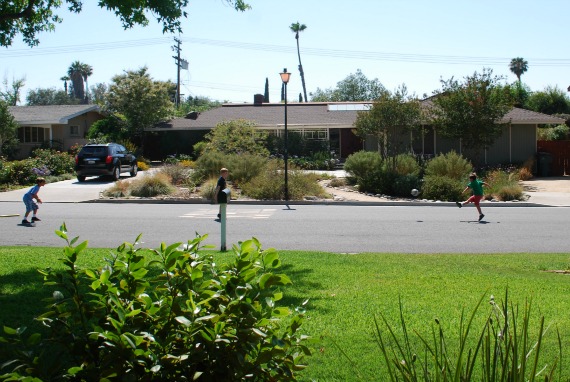 I wish I could say that I do everything right when it comes to motherhood. I wish I could find that elusive handbook and read it cover to cover. Until then, I need to trust my gut, and my gut is telling me that video games and TV is the devil. The boys don't watch much TV or play any video games during the week. On the weekends, they got up early and played that stupid Minecraft and watched those annoying Stampy Longhead videos.
This week was the first week of summer vacation and I, thinking I would do something indulgent before they started swim team next week, let them play video games and watch TV all week. I've noticed over the years that too much results in bad behavior, but this week was something else. Mikey got in fights with his best friend over an iphone game. The argued over handball. In the pool the squabbled about something else, and then Mikey and Nico got in a fight over a pool toy. Nico started crying. He interrupted me in the middle of conversations with adults. Their room, normally messy, was a veritable fire hazard.
By Wednesday afternoon, the 3rd day of summer vacation, I had enough. On Thursday I woke up and found them playing video games even though I told them the day before they were not to play without my permission. Needless to say, many words flew out of my mouth. Mikey and Nico found themselves deeply regretting their decision to put off making their beds.
I put a moratorium on video games until I say so. I limited TV to Doctor Who with dad when he gets home. I told them to enjoy the summer the way I used to enjoy it as a kid: no video games, no cable, no long drives to amusement parks and special events where a hamburger costs $11. In short, God gave you an imagination. Use it.
We played Monopoly for almost 3 hours. Nico, with three railroads and Boardwalk, was the dominator of board games. They made their lunch. Mikey had a cheese sandwich and Nico a veggie burger. We sat outside. The boys played a game of kick ball with the neighborhood kids while I read a book. Later, they had a Nerf gun war in the backyard. They played a game of chess until the Mister came home. We ate dinner and watched Doctor Who. When it was time to go to bed, Nico fell asleep quickly and Mikey finished the third book in the Wereworld series.
It's possible they were on their best behavior because I lost my temper that morning, but I still think video games and TV are devils. I know that yesterday, after a week of annoyances and outbursts, there wasn't a single fight between brothers. There were no tears of misunderstanding. There was no sass or defiance. It was nice. Really, really nice.
Have a happy, happy weekend, everyone!