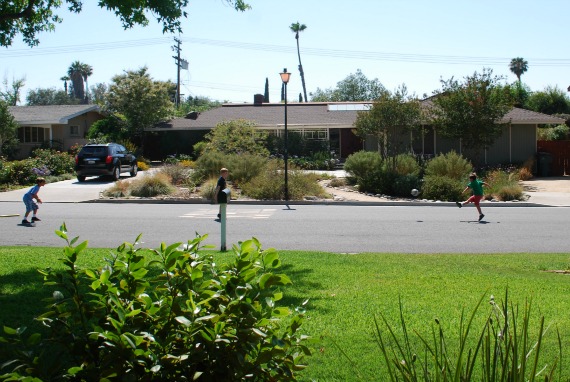 I wish I could say that I do everything right when it comes to motherhood. I wish I could find that elusive handbook and read it cover to cover. Until then, I need to trust my gut, and my gut is telling me that video games and TV is the devil. The boys don't watch much TV or play any video games during the week. On the weekends, they got up early and played that stupid Minecraft and watched those annoying Stampy Longhead videos.
This week was the first week of summer vacation and I, thinking I would do something indulgent before they started swim team next week, let them play video games and watch TV all week. I've noticed over the years that too much results in bad behavior, but this week was something else. Mikey got in fights with his best friend over an iphone game. The argued over handball. In the pool the squabbled about something else, and then Mikey and Nico got in a fight over a pool toy. Nico started crying. He interrupted me in the middle of conversations with adults. Their room, normally messy, was a veritable fire hazard.
By Wednesday afternoon, the 3rd day of summer vacation, I had enough. On Thursday I woke up and found them playing video games even though I told them the day before they were not to play without my permission. Needless to say, many words flew out of my mouth. Mikey and Nico found themselves deeply regretting their decision to put off making their beds.
I put a moratorium on video games until I say so. I limited TV to Doctor Who with dad when he gets home. I told them to enjoy the summer the way I used to enjoy it as a kid: no video games, no cable, no long drives to amusement parks and special events where a hamburger costs $11. In short, God gave you an imagination. Use it.
We played Monopoly for almost 3 hours. Nico, with three railroads and Boardwalk, was the dominator of board games. They made their lunch. Mikey had a cheese sandwich and Nico a veggie burger. We sat outside. The boys played a game of kick ball with the neighborhood kids while I read a book. Later, they had a Nerf gun war in the backyard. They played a game of chess until the Mister came home. We ate dinner and watched Doctor Who. When it was time to go to bed, Nico fell asleep quickly and Mikey finished the third book in the Wereworld series.
It's possible they were on their best behavior because I lost my temper that morning, but I still think video games and TV are devils. I know that yesterday, after a week of annoyances and outbursts, there wasn't a single fight between brothers. There were no tears of misunderstanding. There was no sass or defiance. It was nice. Really, really nice.
Have a happy, happy weekend, everyone!

If you follow me on Instagram (I'm @themrskendall), then you have seen one or two dozen pictures of Buttercup. Some might think I'm obsessed with that dang bird. Probably! But she's so sweet, so gentle, and so, so sensitive. We've learned a lot about her personality the last couple of weeks, and her stay with us hasn't been without adjustments. I could write an entire post about her and why we only have one cockatiel, but I'm already perilously close to crazy bird-lady status on Instagram. No need to bring the crazy over here!
I can never love her enough for pulling Buddy out of his funk. He wags his tail, he sleeps better, and he eats food. He wasn't do any of this well just three weeks ago. He could do without Buttercup flapping her wings–it's a little scary to him–but she could do without his sudden coughs. Her eyes go big as saucers and her crest looks like the Empire State Building. It shouldn't be funny, but it kind of is.
Here's a really bad video for your squee enjoyment. I was in the kitchen making dinner when Mikey called out that Buddy and Buttercup went outside together. Say what?! I grabbed my phone and ran, hoping I would catch what I thought would last no more than a couple of seconds. I was wrong! Mikey, Nico, and I watched Buddy walk Buttercup around the yard and sniff a few bushes. Then, after a couple of minutes, Buddy decided to go back inside with Buttercup still hanging on, looking for all the world like Cleopatra on a litter. You'll have to look past the horrible quality. I was going for proof, not production.
Have a happy, happy weekend everyone!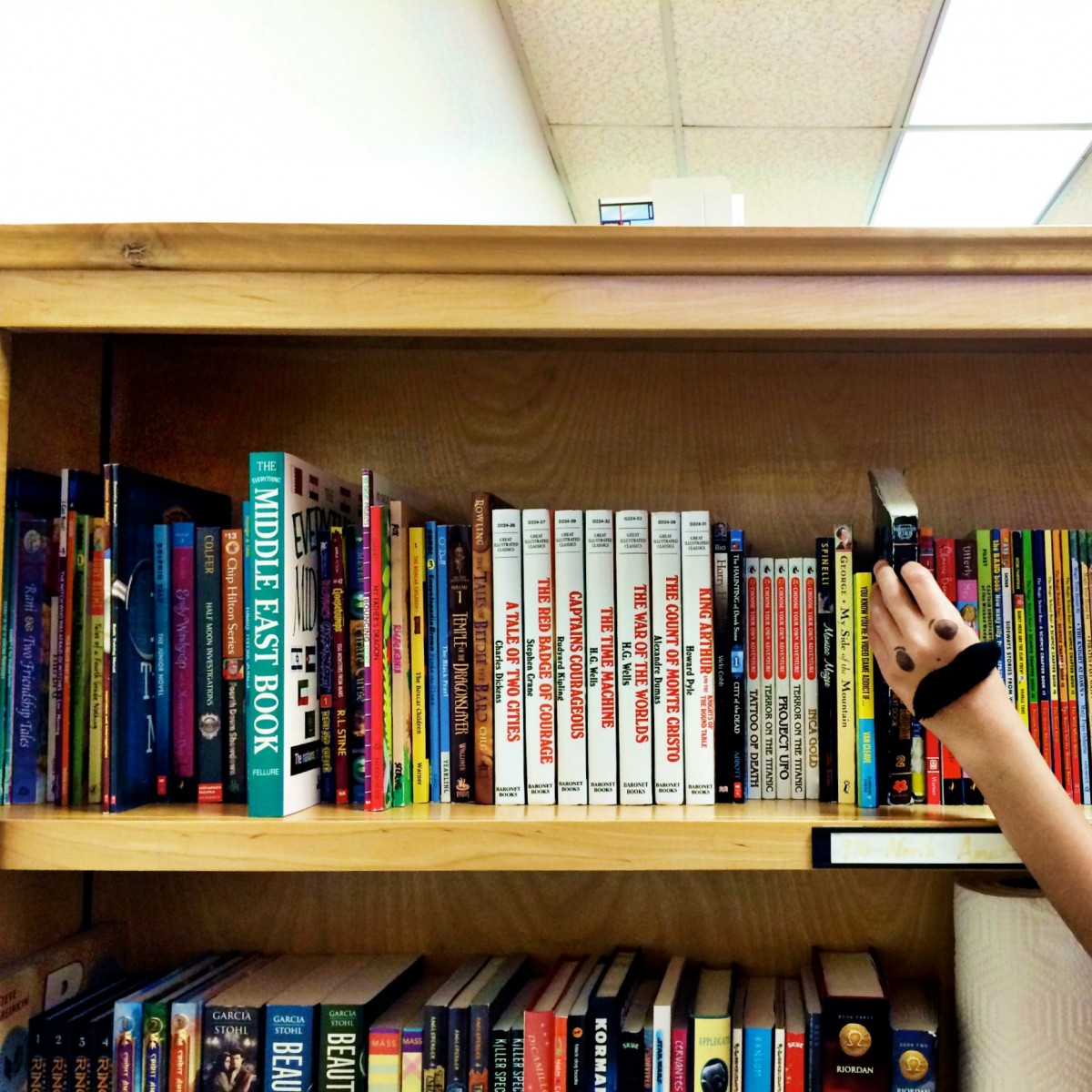 Today is my last day in the library for the school year. I'll still be at school organizing the library for next year, helping the teachers with end-of-year projects, and reading to a couple of classes. This year has been an inspiring, life-changing year. I am hugely satisfied by any opportunity to learn and self reflect, and volunteering in the library allowed me to do that in spades. Here are some of the things I've learned this year.
I learned that teachers work really hard.
I learned that it is wonderful and rewarding to work with kids.
I learned that it is easy to care about children who aren't yours and to want what is best for them.
I learned that finding books appropriate for a school library that satisfy the students, the parents, the administration, and the Diocese is difficult!
I learned that most kids just want you to listen to them. A simple "Mmmmm" or "Oh?" is like a balm on chapped skin.
I learned that older kids love read alouds.
I learned that watching a child fall in love with reading is an adrenalin rush.
I learned that I really love organizing books and putting up silly seasonal decor.
I learned that I'm a bit insane about which pens I use for various tasks.
I learned that Newbery Medal books from 10-20 years ago are often better than the Newbery Medal books from today.
I learned that book cover design is very, very important to kids.
I learned that boys like violence and girls like romance far earlier than they did at my age.
I learned that there are some children you will not inspire, will not reach.
I learned that I really like grande-soy mocha frappuccinos with a shot of toffeenut–no whip–way too much.
I learned that this is what I was meant to do.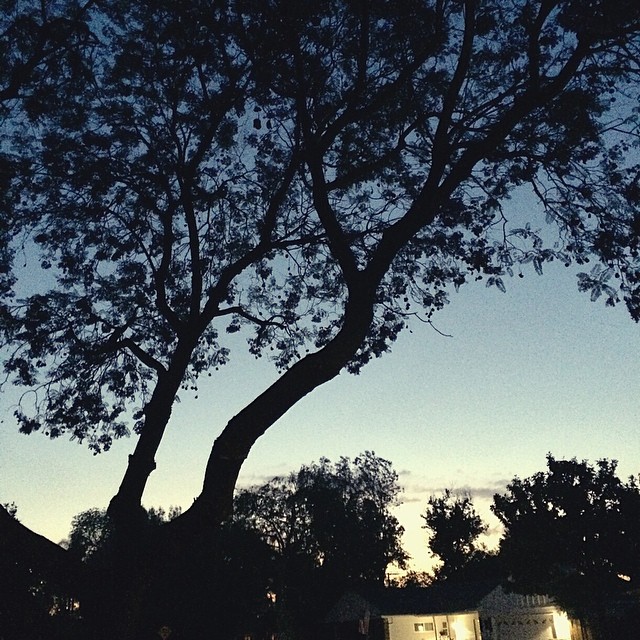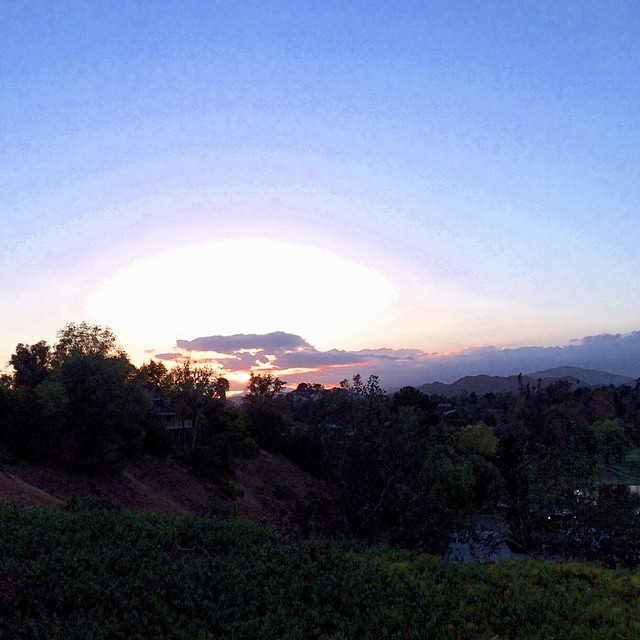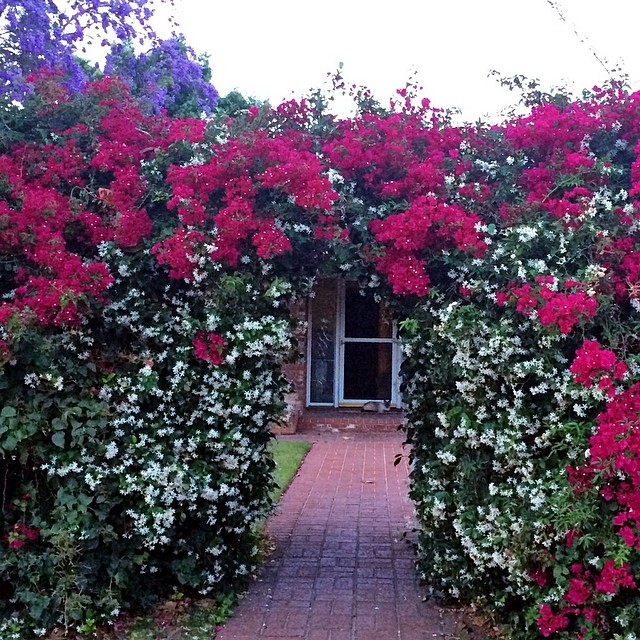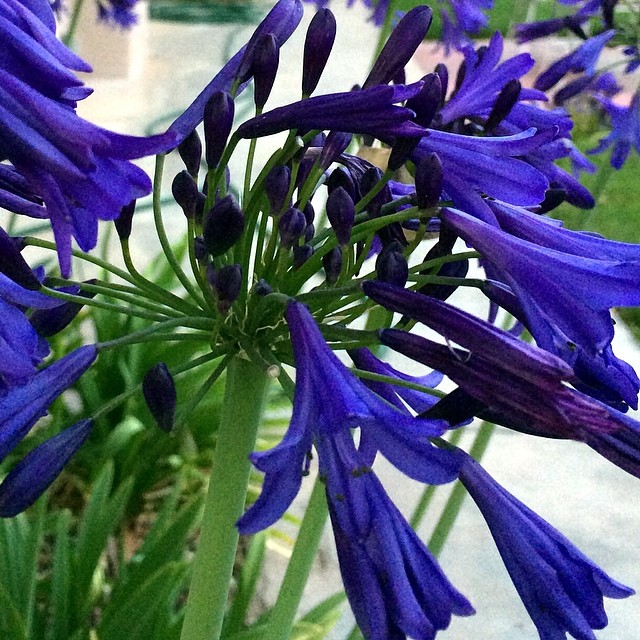 I've been a funk since January. I haven't been walking. I've been tired. I've had trouble keeping up, focusing on even the smallest things. But this Monday I got an urge and I went on a walk. It was 8:00pm and I almost didn't go. The next day I went on a walk around 7:00pm. Like the day before, I went because I wanted to, not because I felt I had to. The same thing happened on Wednesday and then again Thursday. Four walks in four days, which is more than anything I've done since February. I've missed the me that had energy to do things for herself. I'm happy she might be back.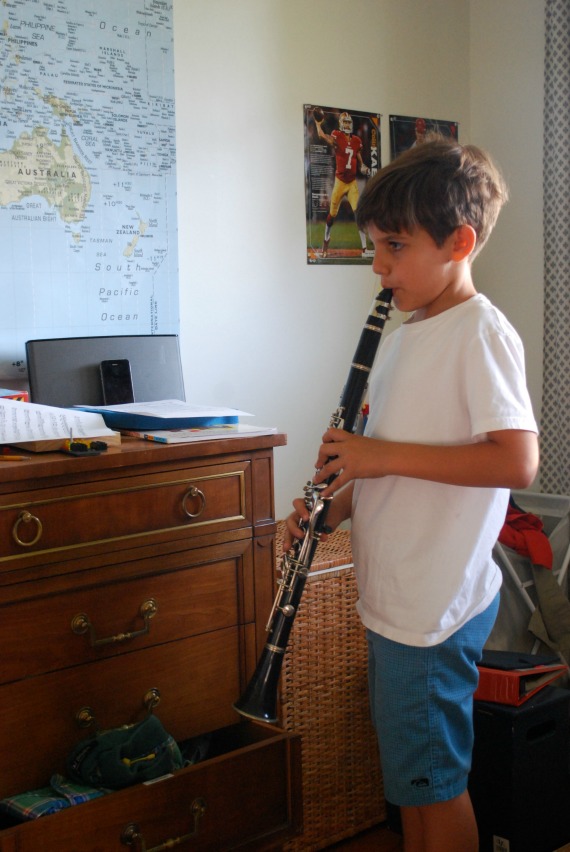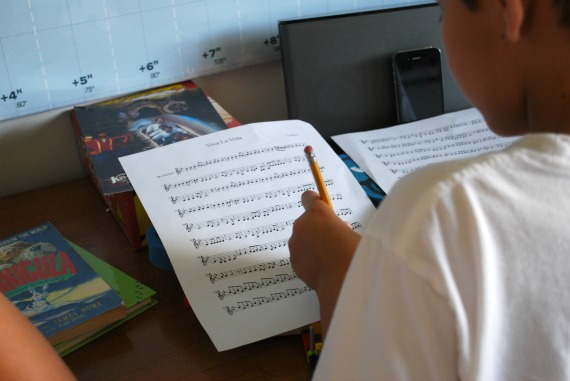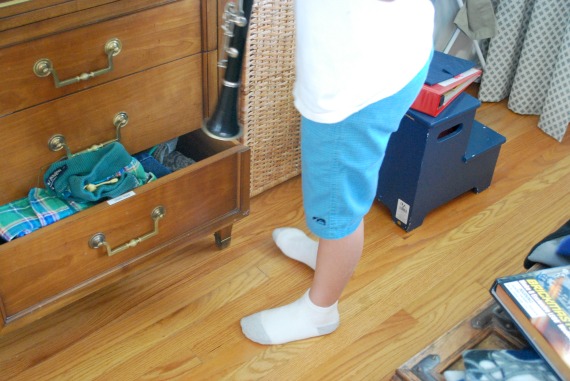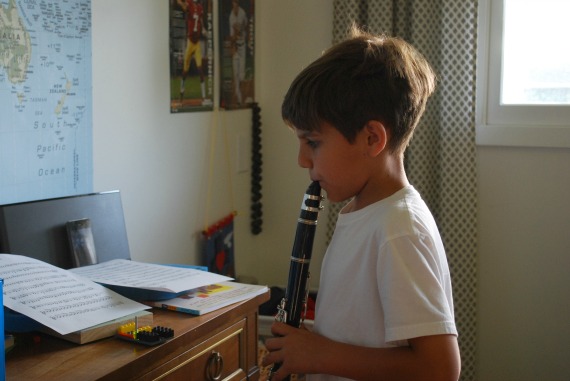 Some of you don't know Mikey plays the clarinet. And if you don't know that, you don't know that I went Tiger Mother on him and told him was going to play the clarinet. I strongly encouraged him. To this day, I don't know why I was so adament about the clarinet. I played the piano for a decade and I have no real opinion on clarinets or music like jazz and soul, where you normally hear the clarinet. The best I can say is that I thought he would like it based on how much he loved the recorder in 3rd grade. He fought me. He wanted to play the trumpet or saxophone. I don't have an opinion on trumpets or saxophone, other than saxophones remind me of a skeevy Rob Lowe in St. Elmo's Fire. Also, Bill Clinton. The Mister calls the saxophone the lady's man instrument.
I'm relieved to say that Mikey took to the clarinet like a fish to water. He practices for fun and has me download the sheet music of his favorite songs. He's taught himself to play some Star Wars songs, Tao Cruz, Ode to Joy (that one by ear), and this week, Viva La Vida by Coldplay. The first thing he did when he got home from school was grab his sheet music and practice for about an hour. He scribbled, made notes, crossed off music he didn't like, and circled areas he needs help with from music teachers.
He taps his foot when he plays. I noticed that at the school concert in April. He does that thing my piano teacher used to do, the snapping of the fingers and waving of the hand at the beginning of the piece like a human metronome. He doesn't realize he does either. He likes me to take videos of him playing over the course of a few weeks so he can watch himself improve. He watched the videos the way a football player watches post-game films in a locker room.
The other day I had the boys and the carpool kids in the car. I asked them what their favorite subject was, but most of them said things like recess or PE. When I asked if they could go to school and learn only one subject, only Mikey changed his answer. "Oh," he said. "That's easy. Music."
It's his favorite class and I don't know how school music instructors do it. All those instruments! All those kids! The thought of organizing a production with so many different levels of talent and interest stresses me out. Hats off to you, music teachers.
On Thursday, as Mikey was working on Viva La Vida, he started asking me about college and scholarships. I explained to him the concept, how colleges will pay for a student to attend classes if they contribute a needed talent to their school. Mikey waved his clarinet in the air and said, "Here's my scholarship right here, mom." I told him he would probably have to be in a marching band to get a scholarship. He did not like that idea. The idea of skipping across a field with a clarinet and a feathered hat terrifies him. (His words.)
He asked me about majors next. I explained the idea to him, which he didn't like. He thought it was unfair that someone would make him choose between science and music. I told him he could always do a double major, and he liked the idea. (Hahaha! Music and science! Two of the hardest majors to combine!)
What amazed me is that this was the first time in 6 years that he ever considered doing something other than paleontology. Mikey is ridiculously loyal and committed. When he makes up his mind, he stays the course, so music must be important for him to consider something other than science.
This summer he is again going to music camp, though he'll be playing on the bass clarinet this year. The band needs another bass and Mikey's teacher thinks he can do it. Mikey also wants to take a remix class, where you learn to make mixes on your tablet. Or DJ? Or something. No clue on the technical terms. He and Nico are really inspired by Martin Garrix. It's insane to think that boy is only 9 years older than Mikey.
Last year, I followed my instincts and ignored Mikey's request for a different instrument. Now, he tells me he can't imagine playing a horn–though he wouldn't mind playing one in the future. Listening to my gut, not screwing up my kid (that I can see) by making him play an instrument he didn't want, and watching him continuing to develop and refine his interests makes me happy, happy.