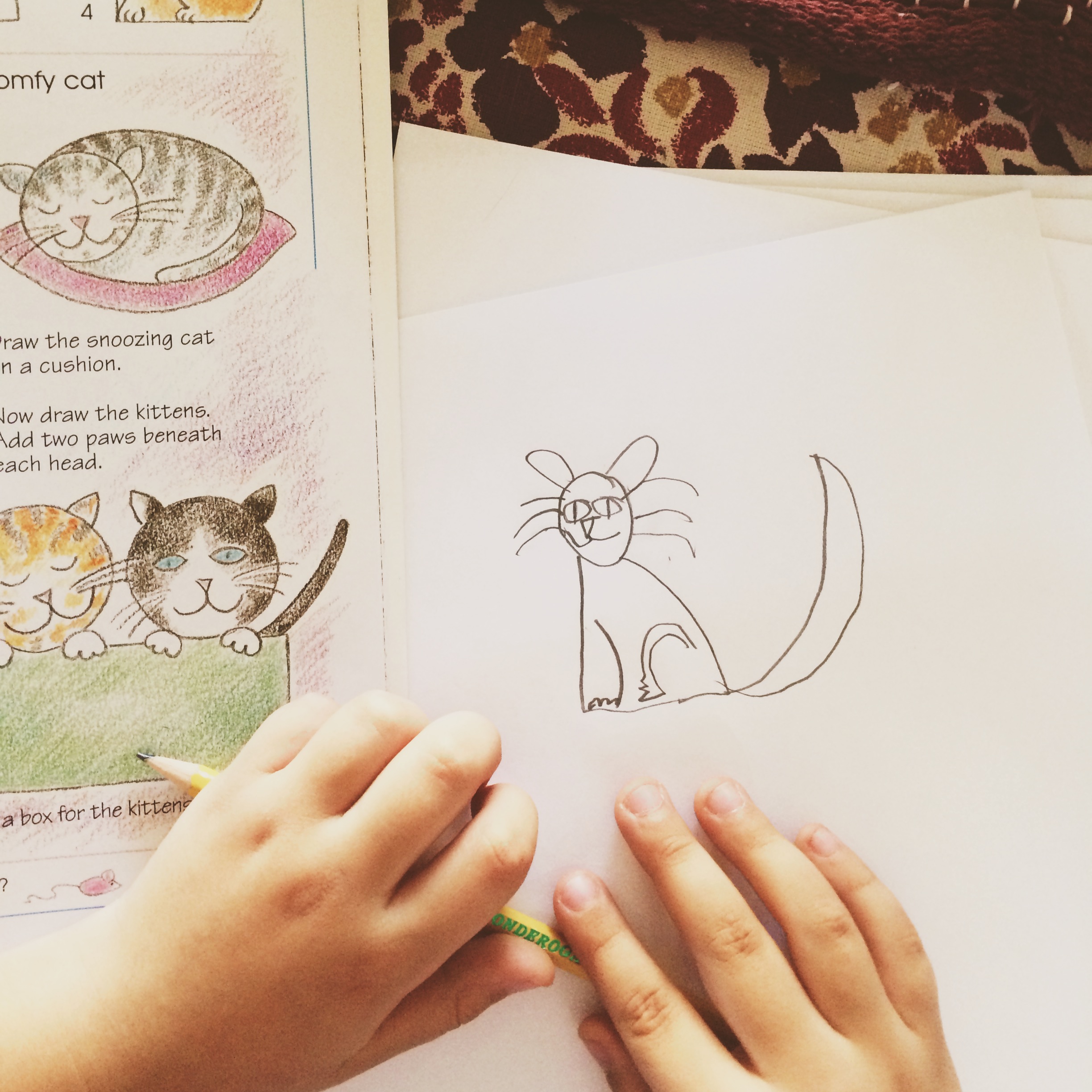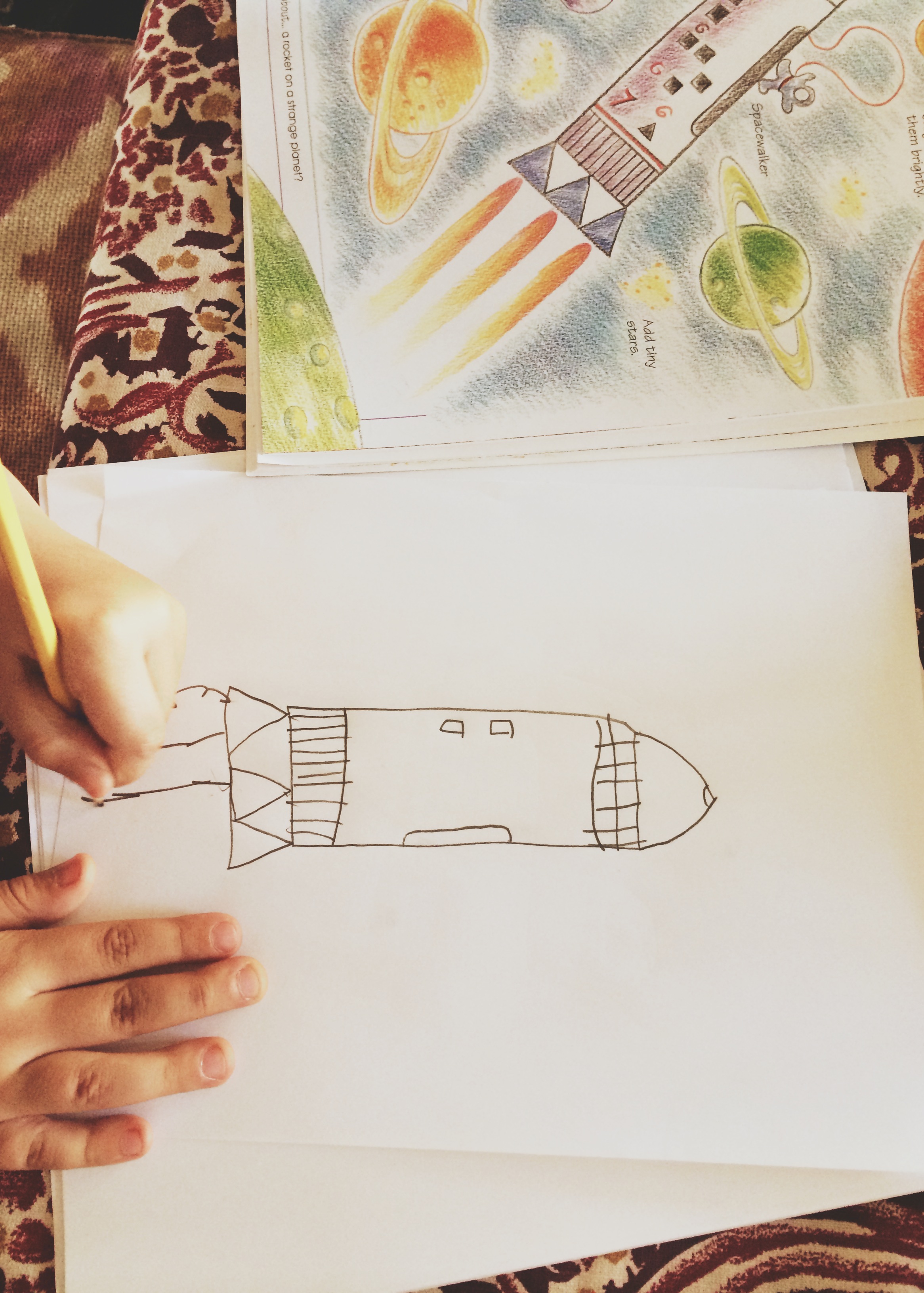 I don't know if you noticed the flash of Morris in the flipagram of walks I made, but the boys did. Mikey moped for a little bit, but Nico thought of Morris for days until I suggested he draw pictures of Morris using one of the three "how to draw" art books Santa brought him.
Sadly, cat-as-art didn't happen as easily as Nico imagined.
"I don't like his beaver look, mama."
We sat and worked on it a bit more, but when Nico by chance turned to a rocket page in the same art book, all thoughts of a cat tribute went out the window. Rockets are lines and shapes and pieces that come together. Rockets are Nico, and poor cat-as-art didn't stand a chance.
This is how most of our vacation has gone. No traveling, no day trips, no extraordinary adventures. I've loved the quiet of it all.
I've been doing projects around the house every day, but I'm still figuring out a posting schedule. How often, when, what to post and what not to post. I'll get the hang of it as the year passes on, I'm sure.
To read that last sentence, you would think I've been replaced by a mellowed clone version of myself while the real me sits in a parallel world obsessively Googling "do zeppelins outside my window mean I'm trapped in an alternate universe." If I suddenly wax poetic about doing laundry, you know you're dealing with Clone-Jules. Real-Jules asks that you send for help after the laundry is folded and put away.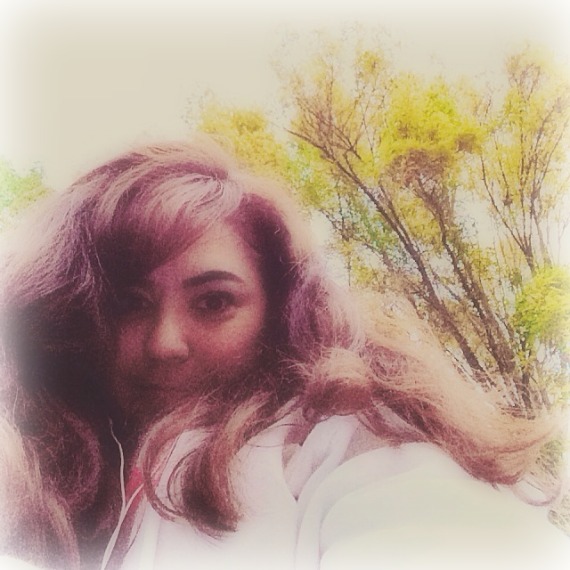 Yes, I do believe I will William Morris myself next year. I'm still working out the particulars, but certainly some organization of the mundane type ranks high on the priority list. I'm not shooting for pinterest worthy projects. I just want to go one month without tearing apart the house looking for a liturgy tie. I would like to know what projects are due for school, and when, without having to double check with my organized friends. I would love to know what we are having for dinner before it's time to make dinner.
I want to keep walking, and this year lose weight. I'm not sure how to do that one without going crazy.
And, of course, I would love to go for an extended period of time without a headache. I think this all will go hand in hand.
Christmas is next week and I am, no surprise, behind. I was doing so well, too! The first week of December I was feeling good about things, but then somehow two weeks disappeared and now Christmas is upon us. Time travel is real, and I always seem to be going in the wrong direction!
Have a happy, happy weekend, everyone. I'll be in and out until the new year, which is just around the corner! (!!!!!)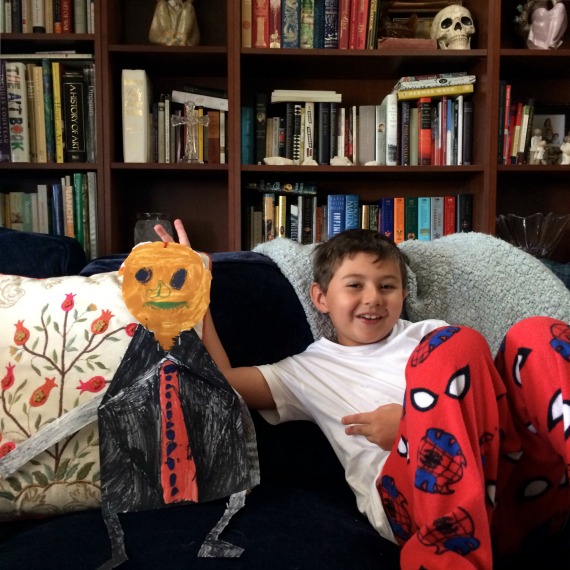 I'm trying to get back into the habit of blogging again. My NaNoWriMo project is going terribly! I think I made a mistake deciding to just focus on that and not NaNoWriMo and blogging because by stopping my writing here I seem to have shut off a creativity faucet. I stopped the closest thing I had to a daily writing practice. Fail! Oh well, live and learn.
Nico was sick this week, but not so sick that he couldn't make 3,000 paper airplanes and shoot them all over the house. I told him to find something else to do, so he decided to make a toddler sized vampire. We call him Count Flatula in honor of Flat Stanley.
I responded to the comments from yesterday's post after spending all day long at a 1st grade field trip. I am many things, but I am not a field trip mom. I can spend hours with kids grade 1st-7th several days per week, but put me with a few moms for one day and I come home drained of all energy.
I made a craft for the 5th graders. If they like it, I'll share it here. If they don't and think I'm a total old lady dork, we'll pretend I never mentioned it, okay?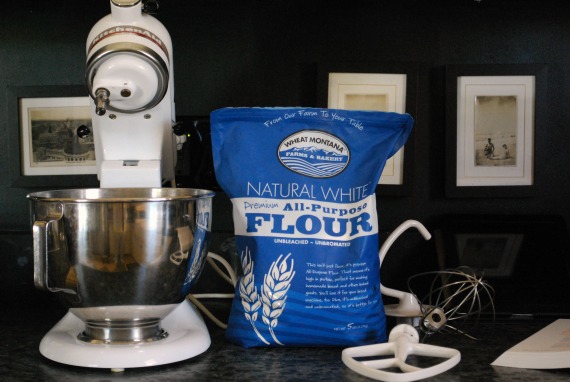 Okay! Next Tuesday is the day my eat at home experiment begins. I'm excited and already have two meals semi-prepped. Only 29 more to go! O_o
Monday
Even though Mikey had strep throat, we caught it so early he was better in no time. This was a big load off my mind.
Tuesday
I had the day all to myself so I was able to catch up on some projects I didn't really want to do. Paying bills was one of them, but it ended up giving me the push I needed to start my eat at home project, so I can't complain.
Wednesday
Every week I get new TV show recommendations. The 7th grade is bound and determined to get me to watch TV just like I am bound and determined to get them to read books. Most of the time, it's stuff like Pretty Little Liars (girls) or Duck Dynasty (boys). This time, a boy suggested I watch Sons of Anarchy. I almost slid out of my chair. Isn't that show supposed to be incredibly violent? Of course, what do I know. There was a 1st grade boy who asked me the other day if I had any "Walking Dead" books. WHAT?! Buddy, we don't even have Twilight. Get out of here with your Walking Dead. Then, on the same day and in the same 7th grade class another boy asked me to order more Charles Dickens. The range of 7th grade personalities and interests is best represented by walking up to a soda fountain and fixing yourself a Suicide. (Tell me that's not just a 1980s California thing.)
Observation: parents everywhere will let their kids watch movies about zombies or read a book about kids killing kids, but they'll freak the hell out if there is kissing or bad words.
Thursday
I was unproductive all day but was able to pull it together late afternoon and make some pizza dough using a recipe from Jessica's cookbook. I popped them in the freezer and boom. Two meals for next month now ready to go.
Some answers to a few questions:
Go ahead and use the #eatathome tag on Instagram. The more the merrier! The cookbook I will be using for freezer meals is the one I have mentioned before and linked to above. It's great, and I highly recommend it. If you don't feel like buying anything right now, check out Jessica's websites: Life As Mom and Good Cheap Eats. Both are a great source for menus, budgets, and meal plans.
Friday
I just found out my favorite flour might be sold at Walmart super centers. Say what?! I've been buying it at health food stores, no doubt at a premium. I'm going to Walmart and buying at least two bags if it's true. If it's not, I'll go tot he health food store and buy one bag. That flour makes the best cakes!
The Weekend
The Mister comes home! Yay! It's only for a couple of days, but we'll take it. I'll use some of that time to make same meals ahead of time and do some meal planning.
Have a happy, happy weekend, everyone.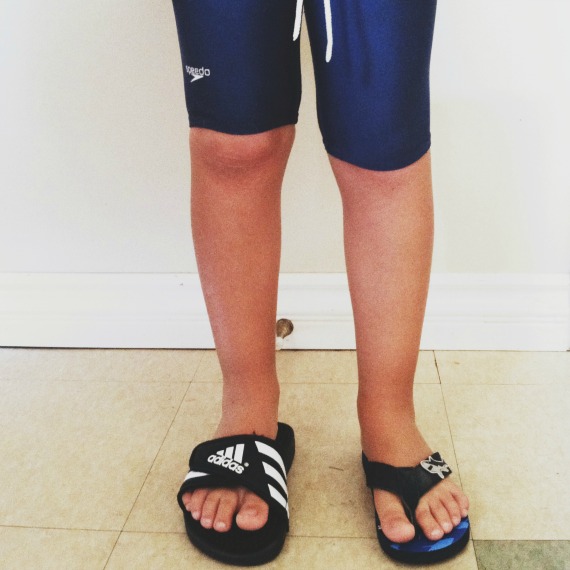 This is what you get when you ask Nico to get ready for swim team try outs and he can't find his other Adidas slide. What the heck, just slip on a shark flip-flop! This is after I asked him what on earth was wrong with his jammers. They were down around his calves, like he was pulling them on, got the waist past his hips and when it came to adjusting the legs so that they came to the knees he just said, "Eh. I'll swim in capris."
This conversation actually happened:
"Nico, you had better find that shoe. We are not leaving the house until you are wearing shoes."
"Mama, I am wearing shoes."
"I MEAN THE SAME SHOES!"
Monday
Mondays are my busiest days in the library and I learned you should never try to read poetry on the fly to little ones because a teacher made a request minutes beforehand. Not unless your library has modern poetry and nursery rhymes that don't involve children being spanked, whipped, cooked, or dying. Never was I so happy to be a good on my feet word thinker who can simultaneously read out loud while reading ahead. That farmer boy fell off the roof and died? Not on my watch. He tripped on a cow hoof and cried! That's why we pick up after ourselves, boys and girls.
Tuesday
I must not have traumatized them too much because on their way to a potty break a group of them waved and said, "Hello there, Mrs. Library Lady!"
Wednesday
I bumped into two moms at Starbucks before my classes started and before I knew it, they were with me in the library helping. They were sent from God! With them there, I could spend more time with each child finding books, figuring out what they like/don't like, and familiarizing myself with the collection. A 7th grade girl said my outfit was "smoking" and I was able to sneak in a lecture on Miley Cyrus and objectification. What? They crack the door, I'm going to kick it open.
Thursday
I bought a camera charger and started reading Beautiful Ruins in earnest. It's actually starting to pick up! I was getting worried.
Friday
More kids, more books, more reading. No bad luck.
The Weekend
I think I'm going to try to get some William Morris Projects done, and of course finish my reading. I also want to sneak in some episodes of Fringe and Hell on Wheels.
Happy, happy weekend, everyone.