In the book Harry Potter and the Prisoner of Azkaban, Professor McGonagall gives Hermione Granger a Time Turner. This hour glass on a necklace allowed the wearer to travel back in time. Hermione used it in order to take more classes during her third year. I want one.
What have I been doing lately? Everything and nothing. I go to school, I volunteer in the library. I help the boys with homework, I cook dinner. On the weekends we try to do something as a family. I find myself returning to journal-style blogging, which is how I used to blog when I started 7 years ago.
I do have one exciting piece of news to share. I'm the literature coach for our diocese's academic decathlon! We're reading The Call of the Wild and Heart of the Samurai. I'm so excited, so nervous. Aside from a couple of days subbing, and a semester of helping first years after I graduated law school, this is the closest I've come to teaching. I trying very hard to tamp down my naturally competitive nature. I doubt very much the children want to meet with me every single day of Christmas vacation.
(The decathlon is in March! We're not going to wipe the floor with the competition by celebrating the birth of our Lord!)
So that's what I'm doing.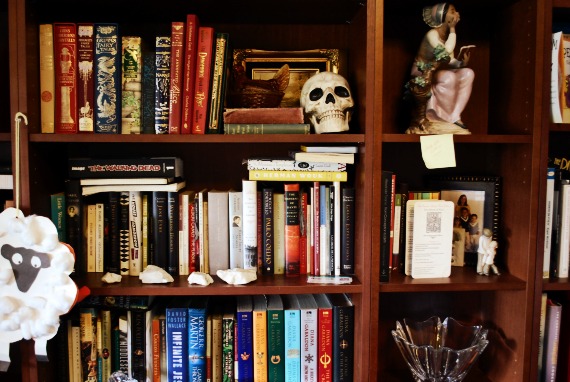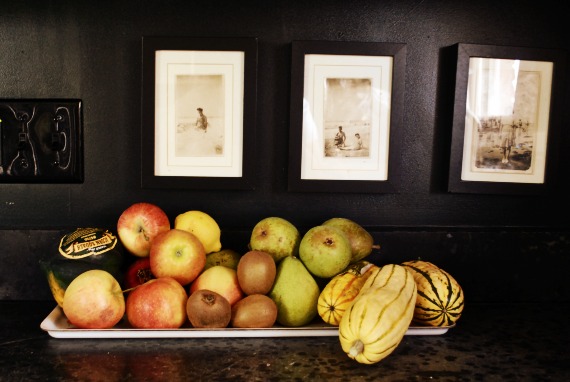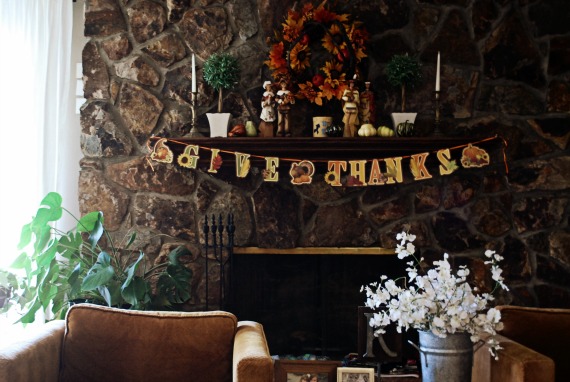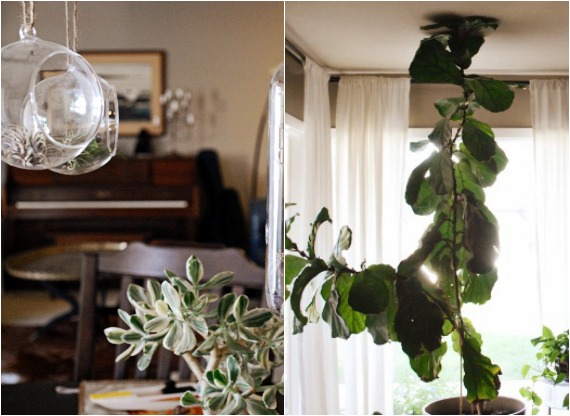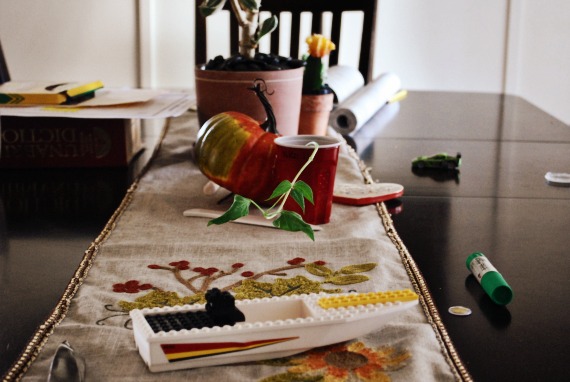 Every time I think I've dodged the cold I feel coming on, I get a tickle in my throat. I must have caught something in the TK-K classroom, even though I wash my hands all the time. There is a teacher's in service on Friday, so the boys don't have school. I have to go, even though I'm not a teacher. Have you ever wanted to not get sick because you don't want to ruffle feathers by missing something important, only to secretly also want to get sick enough that you can get out of going?
It gives me smug satisfaction to have bookcases that aren't styled. Old craft projects, rocks the boys find on hikes with my brother, and a post-it note reminding me to check out The Snakebite Letters.
Nico's teacher told the class about apple fries, and he hasn't stopped asking for them. I promised I would make them for him, but when I searched for recipes I found out apple fries are literally fried. [insert bug-eyed emoticon here] I want to meet the person who looked at an apple, our modern-time symbol of health, and said, "You know what? I'm going to fry the hell outta this thing. Then I'm going to roll it in sugar." I'm still making them, of course. I have apples, though I might need some more. I'm going to try this vegan recipe.
I decorated for Fall/Thanksgiving. The boys wanted to go out and decorate for Halloween, but I don't want to decorate for just one day. Plus, the decorations are morbid. I don't want to hang a zombie head over my fireplace. I can't believe I am now one of those moms who decorates for the seasons. That's thanks to the library. Also, the boys are appreciative and notice the decorations right away, which is motivating.
It's time for me to move the fiddle leaf fig. A couple of months ago I mentioned that the plant was starting to scrap the ceiling. Now it's growing along the ceiling. I might move it outside, though I'm worried because the spot I have in mind faces West. I finally bought some air plants for the containers I bought over the summer. Now I want to get some sand for the balls, for looks more than anything else. I regret heartily the long air plant holder-thingy I bought. I should have bought a third glass ball.
Currently our dining room hold book wrapping supplies, legos, a toy car, graded homework, glue, the a fake pumpkin that fell off my door wreath, two cacti, a variegated jade, and Nico's pinto bean school project. Notably absent: things that belong on dining room tables.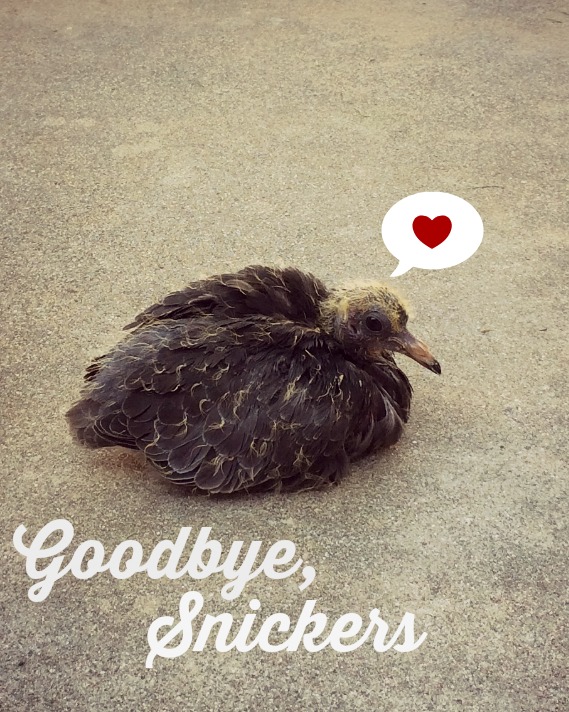 After 10 days of searching, I found a rescue organization licensed by California Fish and Game willing to take and rehabilitate Snickers. Up until Wednesday, everyone I contacted said the bird would be euthanized. Snickers was a pigeon, not a California Condor. Pigeons don't rate when it comes to allocating resources. I understand. But understanding the reasons why doesn't mean I have to accept them.
I was in the baby bird formula section of PetSmart, of all places, reading a popular online discussion board on pigeon care. I had searched the board for rescue organizations the day I found Snickers, without luck. Lots and lots of UK organizations, but nothing local to me. In one thread I read something about medicine and how you could buy it at bird feed stores. On a whim I decided to google "bird feed stores" and one came up in my area–I've actually been there for wild bird seed for our feeders outside! There, near the bottom of the site, was a link that said, "Have you rescued a wild bird?"
Yes! Yes I have!
I called the number listed for a rescue organization 20 minutes from my house–one I didn't find in the previous 10 days of googling. I spoke at length with the woman and ensured she would not put Snickers down unless it was absolutely necessary. We agreed I should come over and show her Snickers and when I asked her if 11:15 was a good time she said, "That should work because I feed the squirrels at 11:00."
That's when I knew she was my people.
I pulled up 15 minutes early and waited at the gate. At 11:15 she walked out with a sparrow flying alongside her. I kid you not.
She confirmed what I already knew about Snickers: I found him when he was days old, putting him at about 2 weeks when I turned him in. Everyone (rescue organizations, vets, friends) kept asking me if I was sure he was a nestling, if maybe I didn't pick up a bird that was just testing out its wings. The woman at the wildlife rescue organization is the only person who trusted my judgment over the phone when I said I had a very, very young bird on my hands that needed rehabilitation and release.
I'm positive Snickers is going to be happy in his new temporary home. There are many other birds there, as well as squirrels, raccoons, and opossums. He'll get to grow in a very large pen for birds, and because he is so young, the woman is going to supplement his formula with wet dog food. What a relief he is in the hands of an expert!
Before I left I gave her a $20 donation and took one last look at Snickers's horribly ugly-adorable yellow fuzzy head.
Since then, I've gone to check on Snickers several times before I remember he's at his new for-now home. I catch myself checking the clock every few hours to see if it's time for a bottle. Ah, well. Maybe my happy-happy is the tiniest bit bittersweet.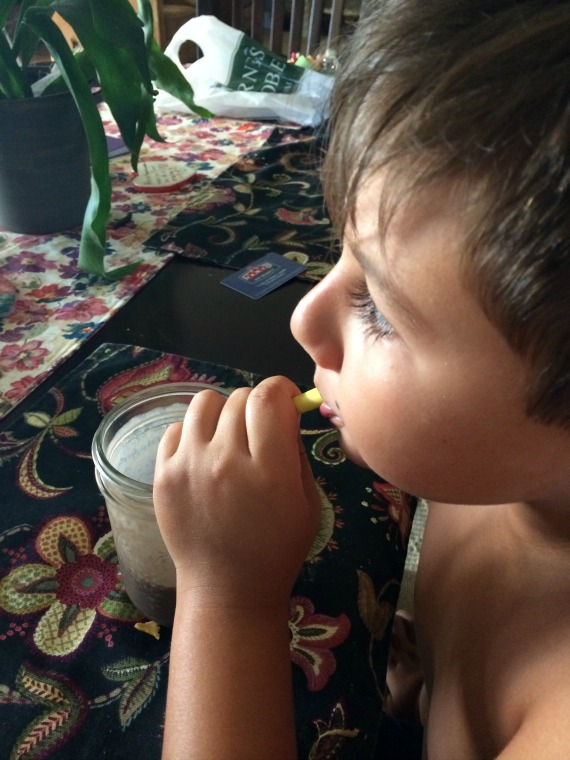 When your husband is traveling for most of the month (only one week left to go!) and your boys are in several activities, sometimes it's best to admit you're overwhelmed.
The boys have swim practice M-F for two hours in the early morning. I'm thankful because we avoid the heat–though I still had to take Nico to the urgent care on Tuesday for dehydration–but it does take sleeping in over summer vacation out of the equation. To top it off, the boys both had choir, piano, and clarinet in the evenings. Last week I cancelled all music activities until September. Yesterday, we skipped swim.
Nothing terrible happened when I admitted I was struggling.
No one was upset with me for cancelling activities. I don't mean the boys. I mean the instructors.
Sometimes it really is the little things, like cancelling an activity or finding a breakfast both boys love. I don't know how I came up with this chocolate shake/smoothie, but it's the one thing the boys will both eat. This is key when you have early morning swim practice. I mix two cups of dark chocolate almond milk (Silk brand), two frozen bananas, 1-2 tablespoons of unsweetened cocoa powder, and two-three tablespoons of natural unsweetened peanut butter. They've been having it daily for a while now, which is such a blessing. Usually I can get them to eat something, oatmeal, for example, for a couple of days before they'd rather starve than eat breakfast.
Little things. Important. Off to swim practice.
Have a great weekend!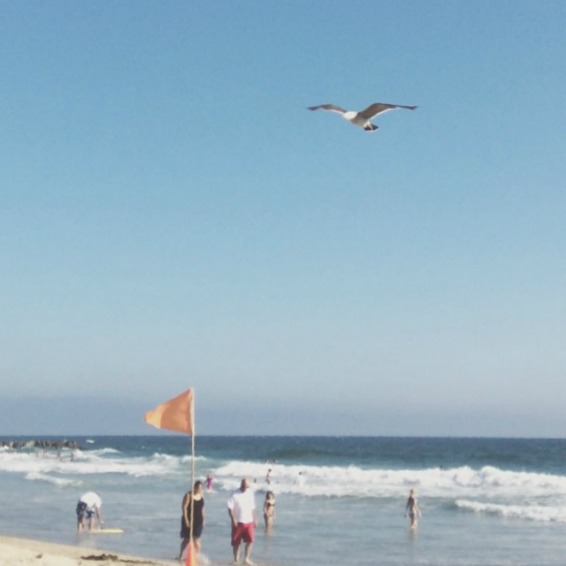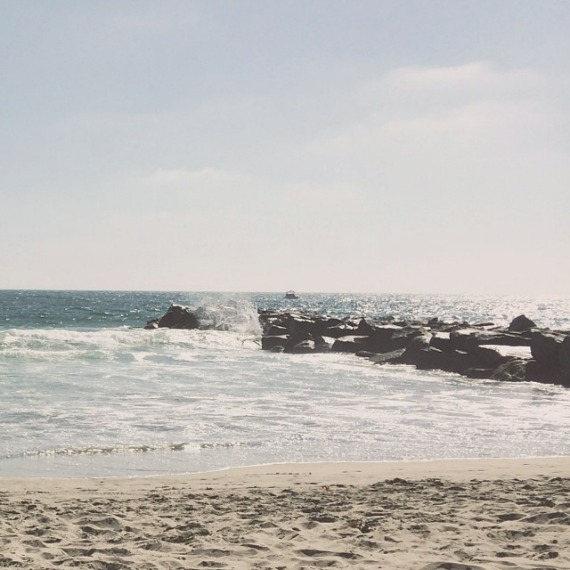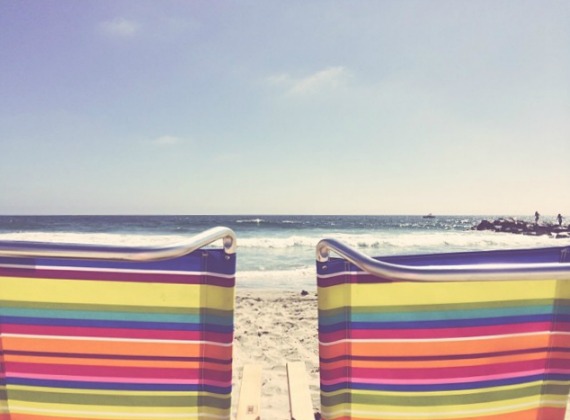 HAPPY 4TH OF JULY, AMERICANS!
Everyone else: HAPPY FRIDAY!
The Mister surprised us with a day off from work and a day at the beach. The boys had so much fun! I was under the umbrella and wore an enormous sun hat since my rosacea medications + sun don't mix, but it was fun watching them boogie board. Nico was fearless and tore it up. He got in trouble once for trying to go in by himself without telling us. Not cool, especially since directly in front of us was a riptide. Mikey was cautious and at first didn't want to go in (because sharks). Once he heard about the riptide, he was even more resistant. He had this image of a riptide pushing him out to sea, smack in the middle of a frenzy of sharks. When I explained to him that his dad wasn't in the riptide section and that he would always be with him, he relented. He had a great time.
Walking on the sand made one thing clear to me: I'm losing all the conditioning I gained walking every day last year. The video in that post still makes me tear up. Why, oh why, am I having such a problem getting back into the routine of daily walks? It's like once I achieved my 365-day goal, I lost all motivation. This is exactly what I was afraid was going to happen. Ugh! In part, I think it's because I no longer had to post pictures to instagram, as crazy as that sounds! I asked on my 300 social media channels if there was a fitness app or website that people found motivating. I used endomondo all last year, but it's become buggy and boring. I would love to try yoga, but like I mentioned on instagram (I'm @themrskendall or @ourbuttercup, but that one is only pictures of Buttercup), I don't know how realistic it is with the library, the boys' activities, and the Mister traveling so much. I'm checking out everything recommended and will post my results soon. Below is what people recommended as of 12:17 am. Anything to add?
Yoga Download
Yogaglo
Fitbit
Nike Training Club App
Walkmeter
Runkeeper
Mapmyrun
THE WALK It's 40% off right now!