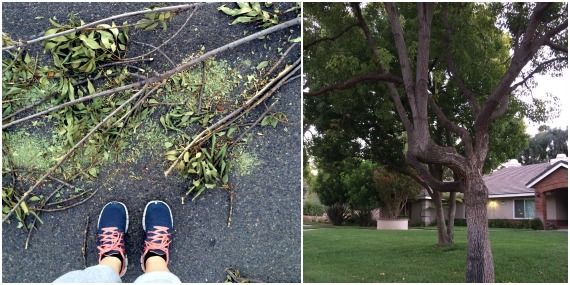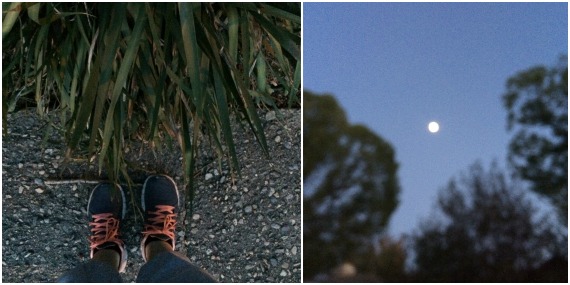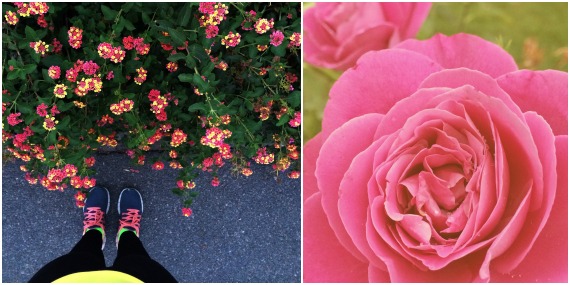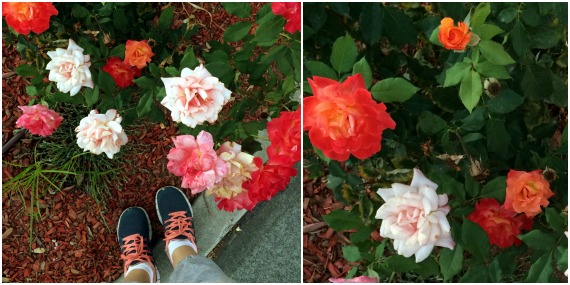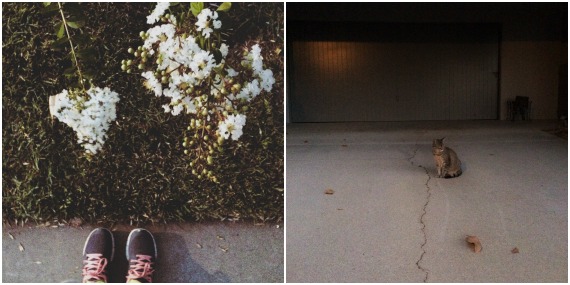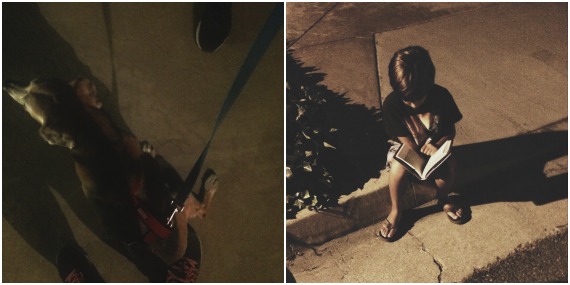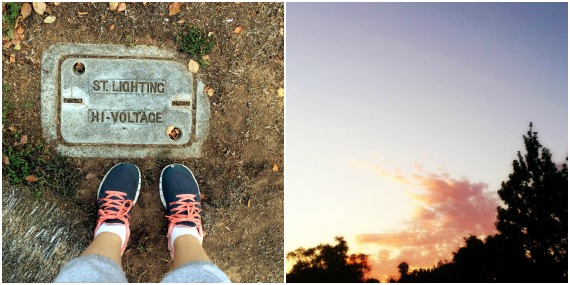 I suppose I should take my walks earlier if I don't want most of them to look like they're wearing a gray blanket of doom. Something to think about.
I thought about it. I'll walk when it's convenient.
The first picture may explain why I'm raising what I'm raising a baby bird (to be later released). We had unusual winds for this time of year fpr 2-3 days. I assume Snickers fell out of his nest or his nest blew apart. The research I've done on pigeons and doves-because birds and day planners are all I think about this week–suggest that they build flimsy nests, leaving them susceptible to winds. That's just wikipedia. I won't link to the dozens of bird sites I've read since Saturday. Speaking of reading, those of you who are on Pinterest and follow the book club board might remember me pinning this book about pigeons years ago as a potential book club pick. I love books on animals, and this one is so appropriate now that I might see if my library has it. (Hahahahaha. I'll have to buy it.)
And, hey! Week 5 of daily walking now under my belt. Go me.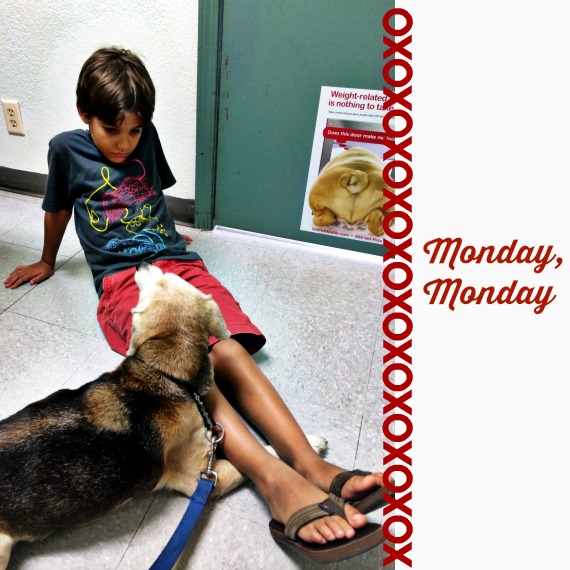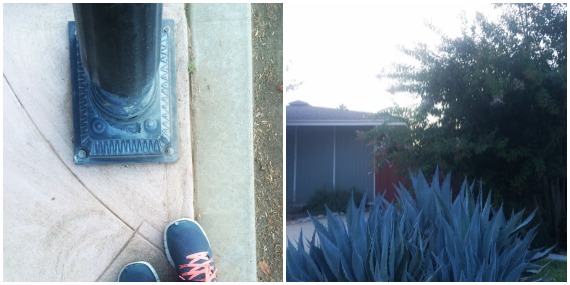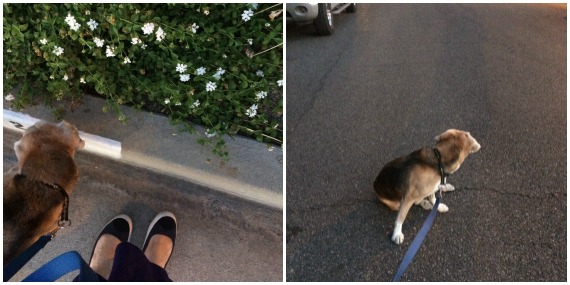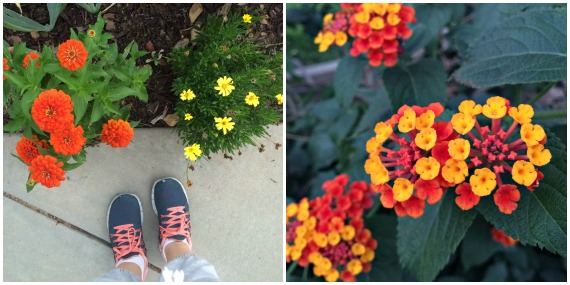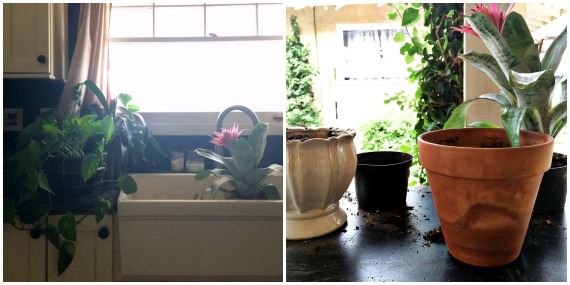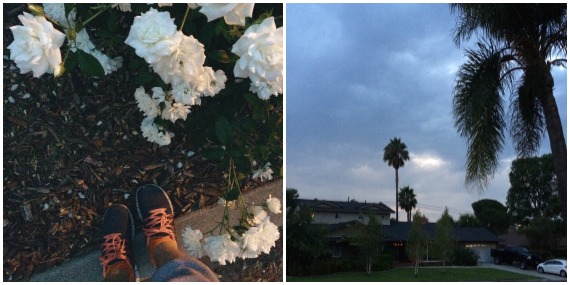 The only day I didn't walk this week was Monday, and I don't feel a bit guilty about that! I did walk every other day, even days where I was tired and didn't feel like it, so I don't understand why I'm missing a picture. Weird. I inserted a picture of plants to make up for it. That was a day where I wanted to count my repotting (6 plants) and rotating my 9ft tree as daily exercise, but in the end I walked. So, yay me! Mostly. Minus 10 points for forgetting to take a picture.
Listening To: HOT FOR TEACHER by Van Halen
I haven't seen this video since it came out 20 million years ago, but I don't remember it being so creeptacular! What the…WUT. That teacher! Dancing in front of those children! And that one 10 year boy with the fuzzy mullet looking up at her! I have this image of the director saying, "OK, so now you're going to dance seductively like a stripper while the 5th grade boys toss confetti at your boobs. Annnd ACTION!"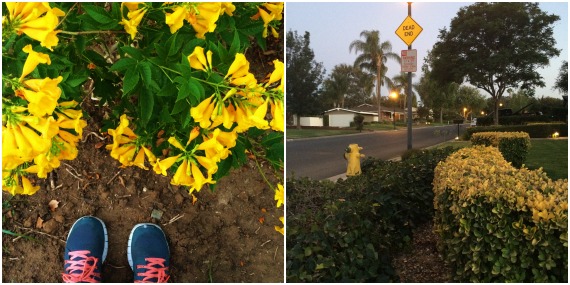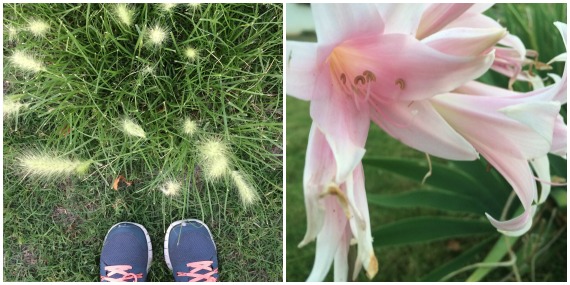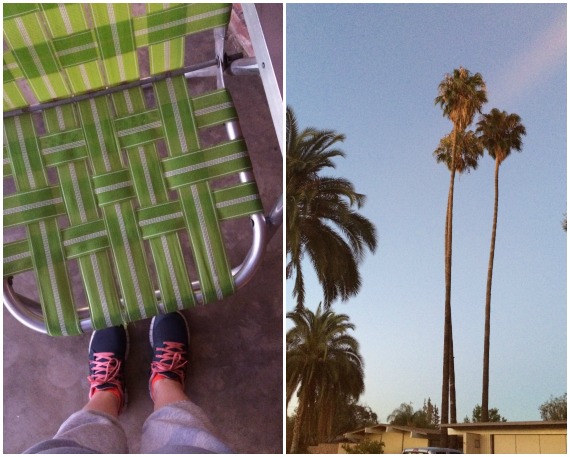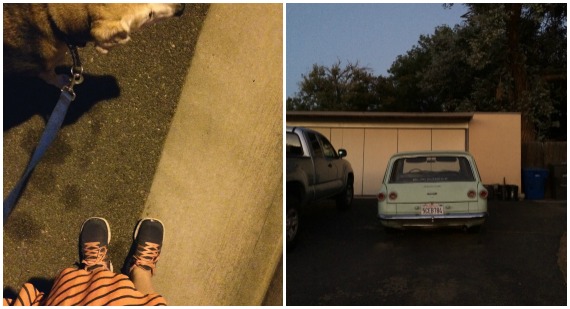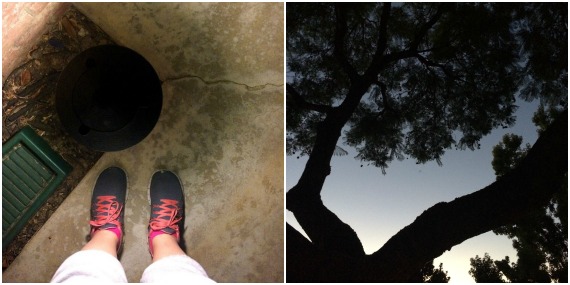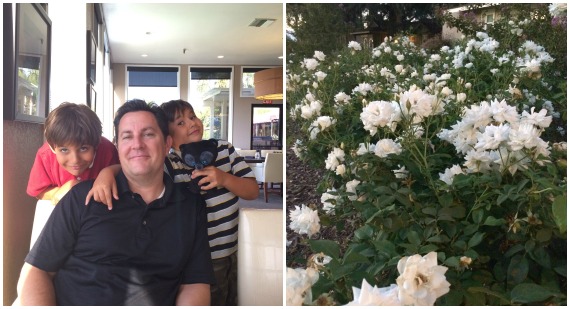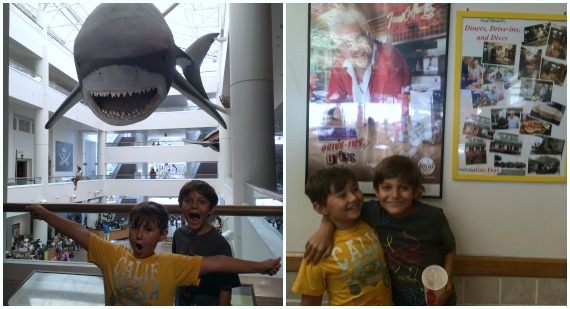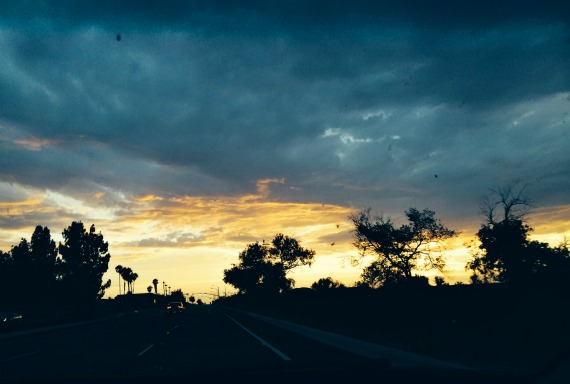 I learn a lot from you. I learn more from you than you do from me, especially when it comes to self care. On my Facebook page I get a lot of feedback on taking care of myself, something I struggle to do. The reason I decided to do daily exercise is twofold. One, it's to take care of myself physically. Two, it's to do something just for myself. It might be one reason I've had mixed results with stay at home yoga. The boys want to do it with me and, as much as I love them, I need some time alone.
The Mister came home on Friday night after a month of traveling (he came home on the weekends). We knew he had to leave again on Monday, but at the last minute we learned he had to leave Sunday. I decided to devote Saturday and Sunday to mental self care instead of physical. Instead of walking, we joined him in helping his mom move everything into her house after a top-to-bottom remodel. My arms and back were tight on Sunday, so I consider that a workout! On Sunday, right after the Mister left, I took the boys to San Diego to meet someone I met online 8 years ago in a due date forum for February babies! Can you believe I did it? I can't. I admit I forced myself, but it was worth it because (1) ballsy for me! and (2) the boys love The Natural History Museum. I was so nervous that I forgot to take pictures of my friend and I together. Oh well. One of these days I'll get the hang of this socializing thing.
It took us almost 3 hours to get home from San Diego (traffic) but it was worth it. The drive was beautiful and peaceful. Nico sang songs (and asked me 30238 times if we were there yet) and Mikey finished Nest of Serpents. We were just pulling into town when the sun went down. So pretty. Mikey took the last picture, the one of the sunset. You can see the squished bugs on our windshield.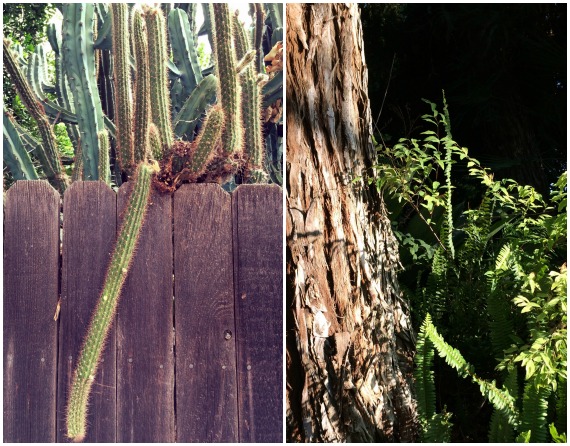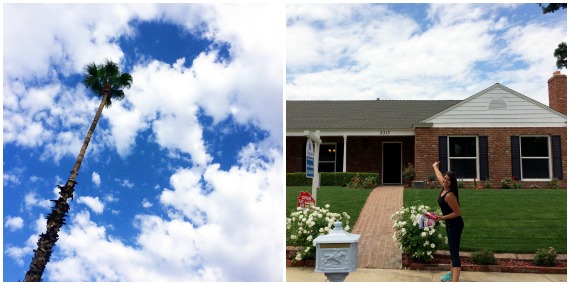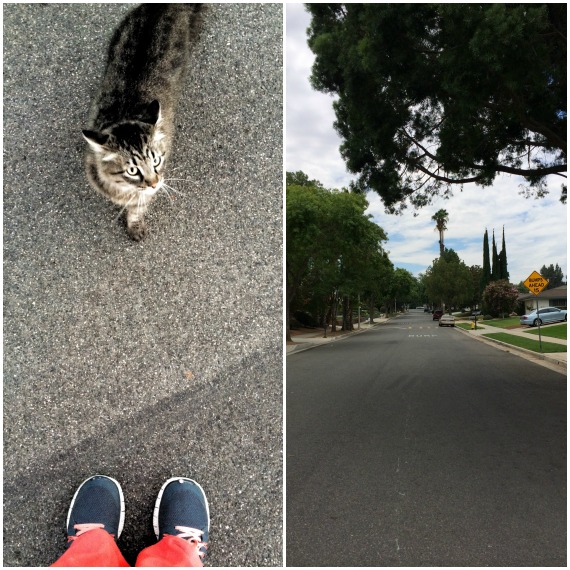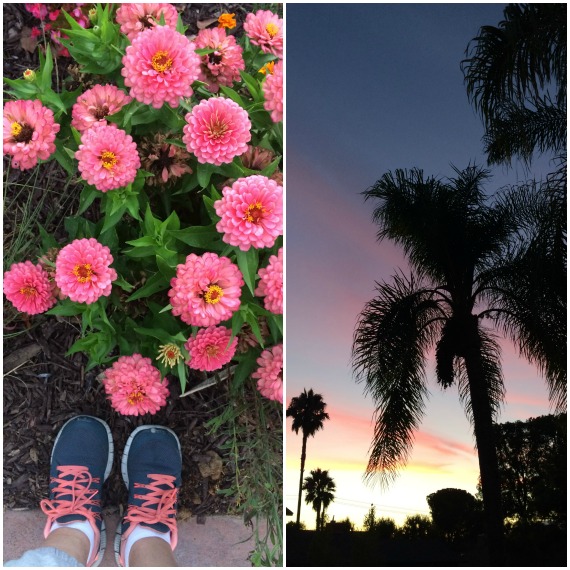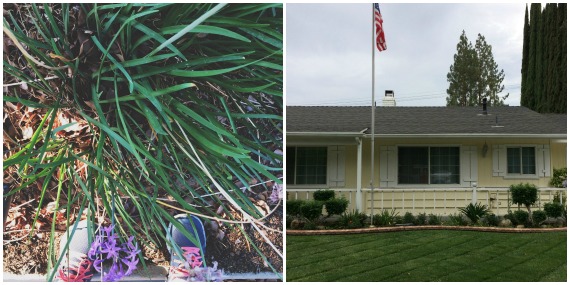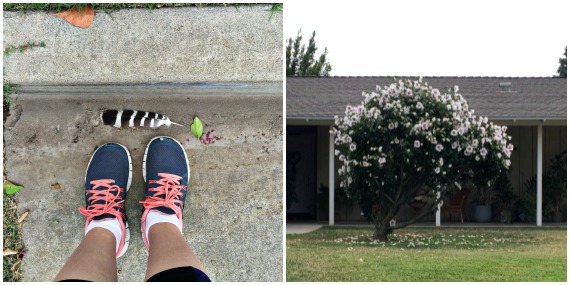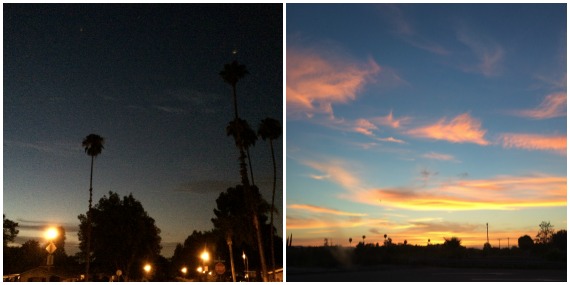 There were a few late nights where I really didn't want to do yoga in my cramped family room on stinky carpet while Buddy sniffed at me and Mikey and Nico argued about who touched whose piece of lint. On those days, I went on walks. Peaceful, solitary walks. I suddenly fell in love with walking again, so this week I didn't do any yoga. I think yoga needs to be an early morning activity for me to do it with any sort of regularity. I'm thinking of setting up a little yoga area in my room. This way I can do my yoga first thing in the morning, on hardwood floors, without man or beast driving me nuts.
A few of the days I walked were thick like pea soup. So, so muggy! Horrible. Yuck. I can handle triple digit weather, but humidity is something else. People talk about the fiery depths of hell and how hot it is, but I suspect it's really central Florida in August. Hell is your shirt sticking to your back.
Listening To: PITBULL featuring T-Pain & Sean Paul
I was in the mood for Latin music this week, so I played Shake Señora by Pitbull. It was my fastest walk this year.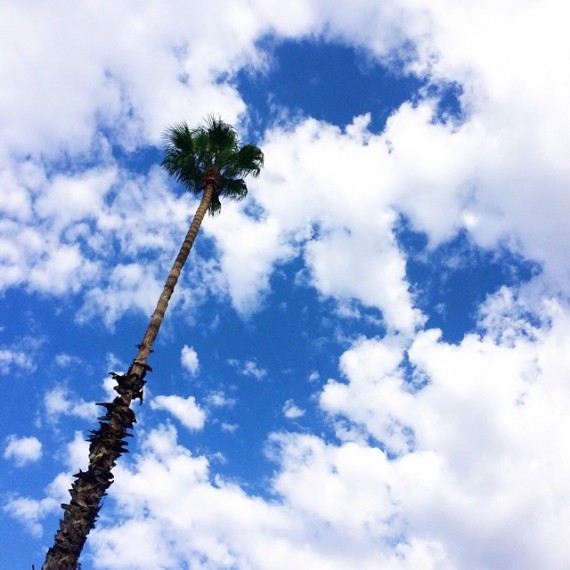 I did it! I didn't do yoga every day, but I exercised every day, and that makes me feel much better about myself. On the days I did yoga, I did it with the boys while the Mister was out of town. It was a lot of fun. Nico provided comic relief, as expected. At one point the woman in the app instructed us to move into a comfortable pose. She meant a lotus position.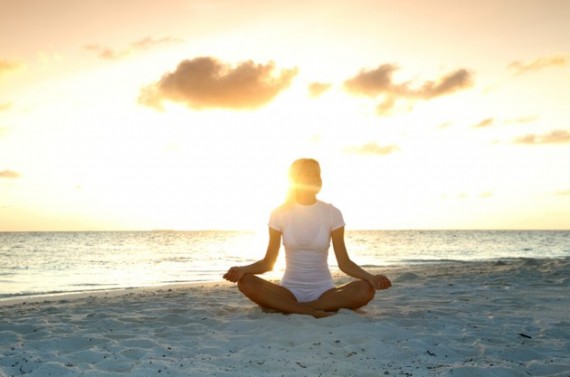 I turned around and found Nico had slipped into the Costanza.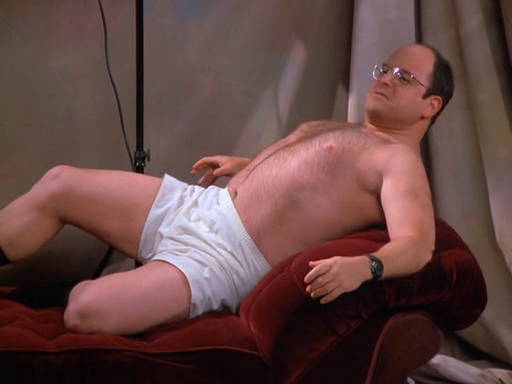 Mikey, who at this point was well on his way to earning a PhD in Yoga Perfect Form, just gaped at him with the slack-jawed face of someone who had stumbled upon a baby animal not-quite weird enough to be cute. I did the same, though I managed to stutter a proper noun and three pronouns.
"Nico…you…it…you…"
"What," he said, looking at us like we were the silly ones sitting there with our legs twisted like pretzels. "She said to get into a comfortable pose. I'm comfortable."
Nico's favorite poses were the Costanza and corpse. Everything else he barely managed without collapsing into a pile of giggles or complaining that something, somewhere hurt. It was while Mikey and I were trembling in our side plank poses that Nico, deep into a Costanza, positioned the pillow behind his head into a more comfortable position.
"Yoga is easy," he declared, as Mikey and I collapsed side-by-side on the ground, gasping.
Mikey rolled his sweaty head in Nico's direction. "Says the guy who isn't doing anything!"
"I'm doing something!" Nico had the nerve to look offended as he readjusted his pillow. "I'm doing yoga, Mikey."
On the days that I couldn't stand to be in the room with the boys one more second, I put on my sneakers and went on a walk. This proved to be a good alternative. The boys got a break from their annoyed mom, and I didn't put them out with the recycling. Win-win.