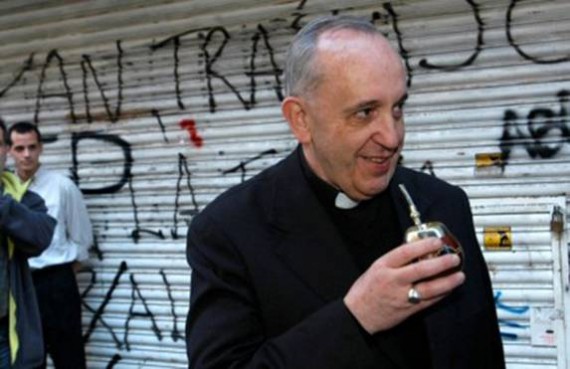 I have the most vivid dreams. I don't dream as much, that I can remember, when I stay up late or sleep less than 7 hours. Lately, though, I've been making an enormous effort to get to bed before 10:00pm so that I can be up by shortly before 6:00am. The result of which has been dreams. Crazy dreams, scary dreams, bizarre dreams. So many dreams, but none more memorable than one during the early hours of Thursday morning.
My mother and I, as well as teachers from school, were invited to a private audience with Pope Francis. After the audience, we lead him in a procession into mass. Obviously, all of us involved considered this a huge honor. In my dream, I spent quite a bit of time shopping for the best, most flattering outfit. I ended up wearing a dress from Target. That's not the punchline; I actually rather like the dress. The coral and yellow striped beach hat was another story. Not even dreams could make that hat acceptable.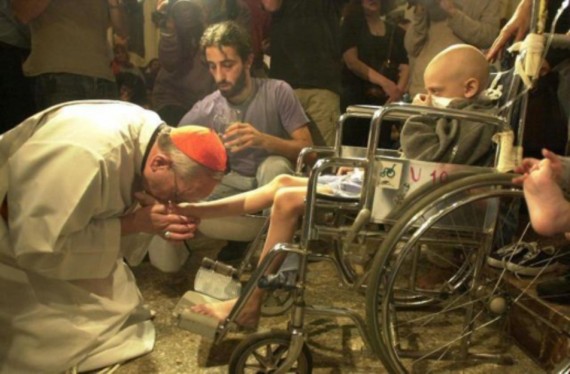 We were lined up with the Pope who, in my dream, was petite and friendly. Big church doors opened–I think my mind inserted Westminster Abbey–and Pope Francis turned to me and said, "Here we go! Are you ready?"
I said yes, even though I felt anything but ready.
Suddenly, as often happens in dreams, we were in the sanctuary. This sanctuary was different. It was circular, like the old 360° stages used in MTV Unplugged, only enormous. The stage held comfy leather sofas at least two deep. And chairs, also comfy, but more like something you'd see in a doctor's office. Needless to say, we were all excited about the sofas and chairs.
I approached the softest looking sofa but was surprised to find a man stretched out and fast asleep. How rude of him, I thought, to be at this important mass, in a place of honor, only to drool all over the furniture. To say nothing about wasting the best seat in the house! My mom and I shared a glance of annoyance.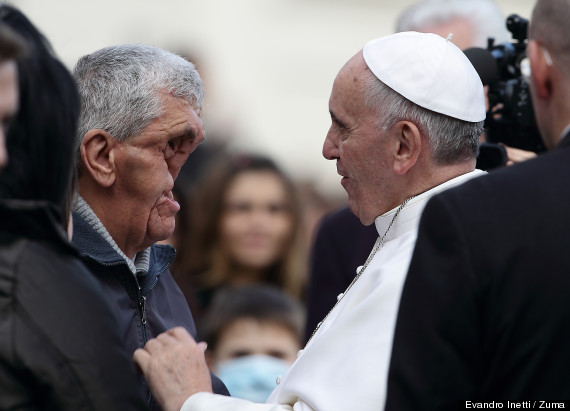 We kept moving. I saw two chairs that were empty, but on my way there I almost tripped on a pile of of dirty, stained blankets on the floor. I made a mental note to talk to whoever was in charge and tried to discreetly kick the blankets under the nearest chair. My foot hit something solid. I looked down and found the blankets covered a homeless man. A squatter! Now the people in charge were really going to hear it. All of us started mumbling opinions, none of them kind.
As I looked around the sanctuary, I noticed many of the chairs and sofas were occupied by the homeless, the addicted, and the ill. Even the floors were difficult to navigate. But it wasn't impossible to sit down. The two chairs next to the homeless man wrapped in blankets were empty, but to sit in them we would have to step over the man. His stench was overpowering. He made my eyes water.
There was a chair next to another man, but he was obviously intoxicated. I almost sat down there, but he looked like he was going to be sick. No thanks!
It seemed like every seat in the sanctuary had a problem.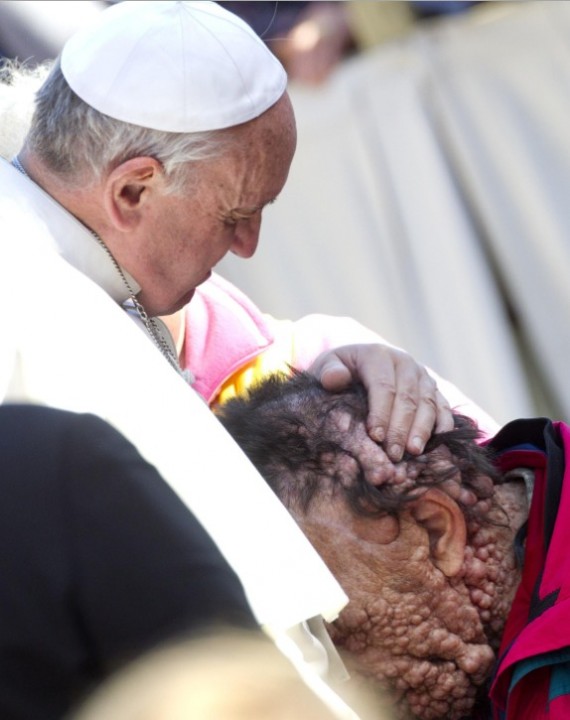 At this point, mass was about to begin. Those of us invited by Pope Francis made our way to the nave. Not nearly as prestigious, but it smelled better and we could sit next to each other rather than people we didn't know–or care to know, honestly.
During all this, I could feel Pope Francis watching us. I caught his eye; he smiled just like he does on TV and in pictures. I preened.
In a soft, gentle voice he said to all of us, "Your true faith is expressed not in your presence at a special mass, but in your treatment of the poor, the ill, the marginalized people of society."
I woke up.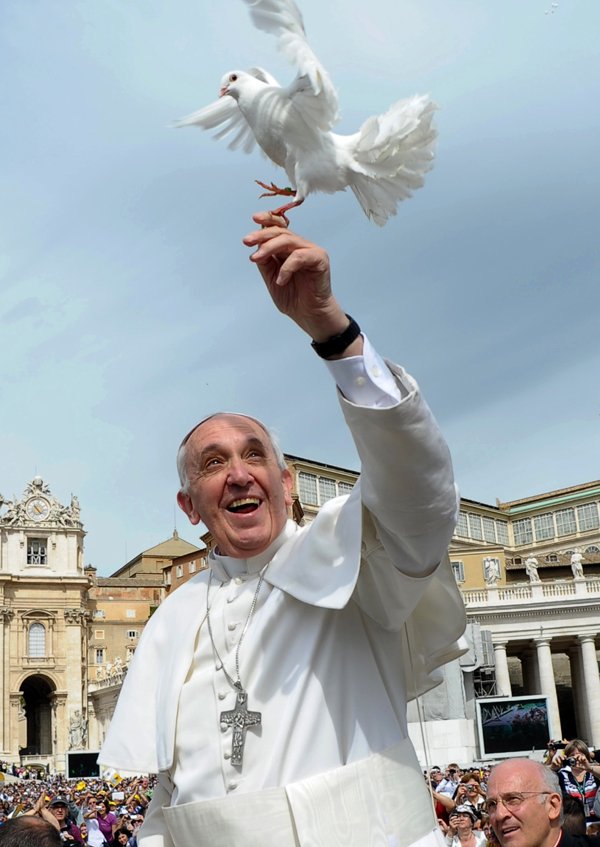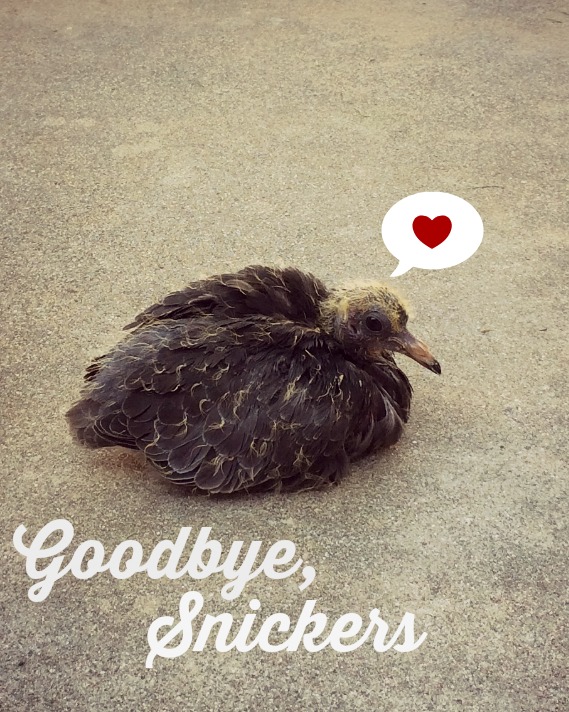 After 10 days of searching, I found a rescue organization licensed by California Fish and Game willing to take and rehabilitate Snickers. Up until Wednesday, everyone I contacted said the bird would be euthanized. Snickers was a pigeon, not a California Condor. Pigeons don't rate when it comes to allocating resources. I understand. But understanding the reasons why doesn't mean I have to accept them.
I was in the baby bird formula section of PetSmart, of all places, reading a popular online discussion board on pigeon care. I had searched the board for rescue organizations the day I found Snickers, without luck. Lots and lots of UK organizations, but nothing local to me. In one thread I read something about medicine and how you could buy it at bird feed stores. On a whim I decided to google "bird feed stores" and one came up in my area–I've actually been there for wild bird seed for our feeders outside! There, near the bottom of the site, was a link that said, "Have you rescued a wild bird?"
Yes! Yes I have!
I called the number listed for a rescue organization 20 minutes from my house–one I didn't find in the previous 10 days of googling. I spoke at length with the woman and ensured she would not put Snickers down unless it was absolutely necessary. We agreed I should come over and show her Snickers and when I asked her if 11:15 was a good time she said, "That should work because I feed the squirrels at 11:00."
That's when I knew she was my people.
I pulled up 15 minutes early and waited at the gate. At 11:15 she walked out with a sparrow flying alongside her. I kid you not.
She confirmed what I already knew about Snickers: I found him when he was days old, putting him at about 2 weeks when I turned him in. Everyone (rescue organizations, vets, friends) kept asking me if I was sure he was a nestling, if maybe I didn't pick up a bird that was just testing out its wings. The woman at the wildlife rescue organization is the only person who trusted my judgment over the phone when I said I had a very, very young bird on my hands that needed rehabilitation and release.
I'm positive Snickers is going to be happy in his new temporary home. There are many other birds there, as well as squirrels, raccoons, and opossums. He'll get to grow in a very large pen for birds, and because he is so young, the woman is going to supplement his formula with wet dog food. What a relief he is in the hands of an expert!
Before I left I gave her a $20 donation and took one last look at Snickers's horribly ugly-adorable yellow fuzzy head.
Since then, I've gone to check on Snickers several times before I remember he's at his new for-now home. I catch myself checking the clock every few hours to see if it's time for a bottle. Ah, well. Maybe my happy-happy is the tiniest bit bittersweet.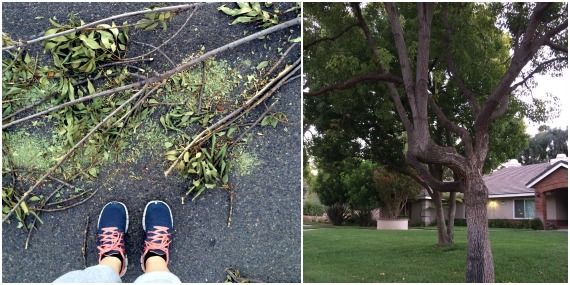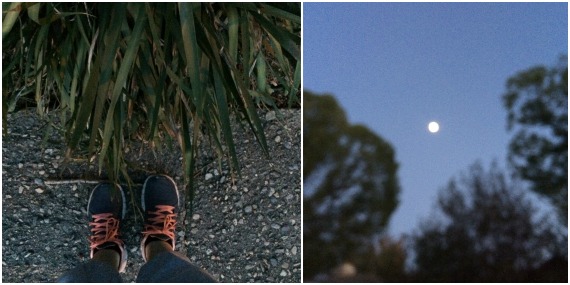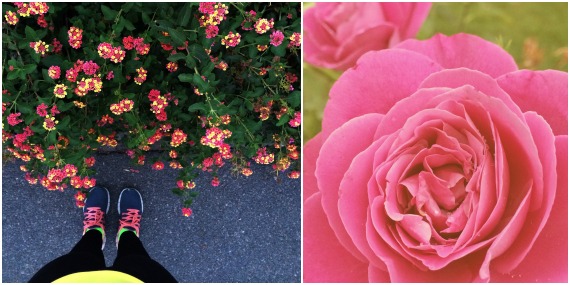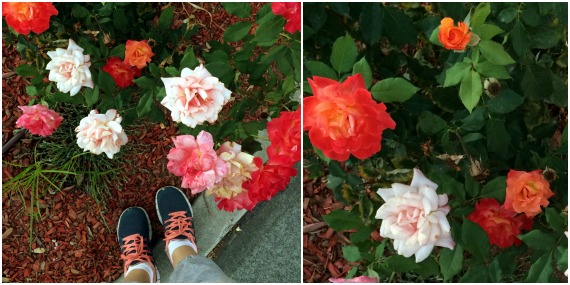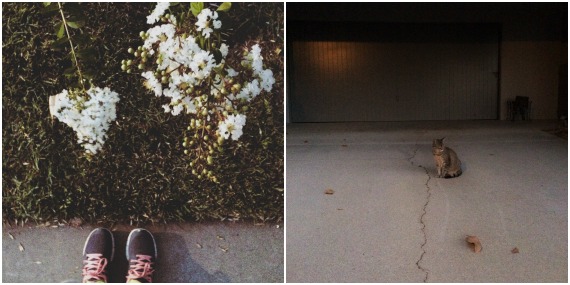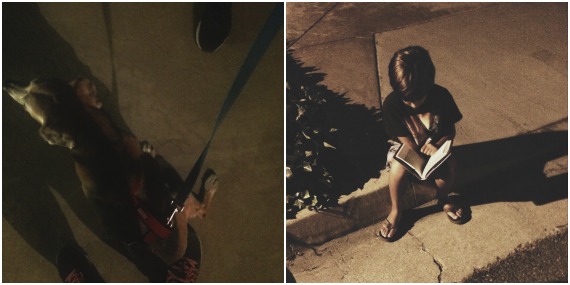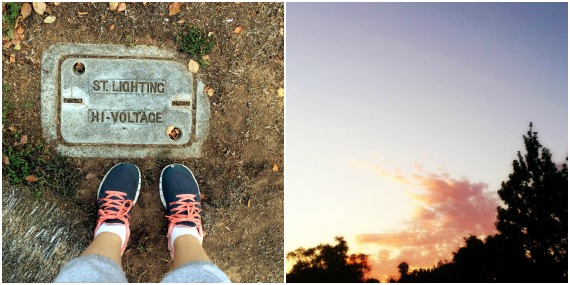 I suppose I should take my walks earlier if I don't want most of them to look like they're wearing a gray blanket of doom. Something to think about.
I thought about it. I'll walk when it's convenient.
The first picture may explain why I'm raising what I'm raising a baby bird (to be later released). We had unusual winds for this time of year fpr 2-3 days. I assume Snickers fell out of his nest or his nest blew apart. The research I've done on pigeons and doves-because birds and day planners are all I think about this week–suggest that they build flimsy nests, leaving them susceptible to winds. That's just wikipedia. I won't link to the dozens of bird sites I've read since Saturday. Speaking of reading, those of you who are on Pinterest and follow the book club board might remember me pinning this book about pigeons years ago as a potential book club pick. I love books on animals, and this one is so appropriate now that I might see if my library has it. (Hahahahaha. I'll have to buy it.)
And, hey! Week 5 of daily walking now under my belt. Go me.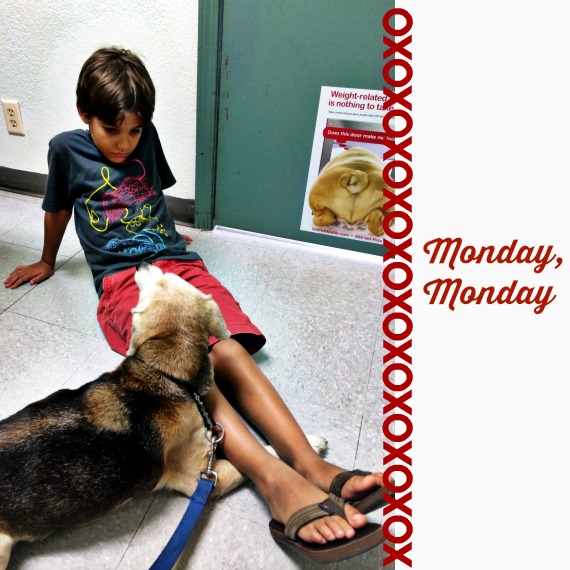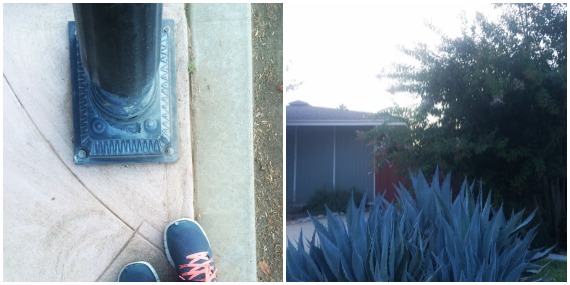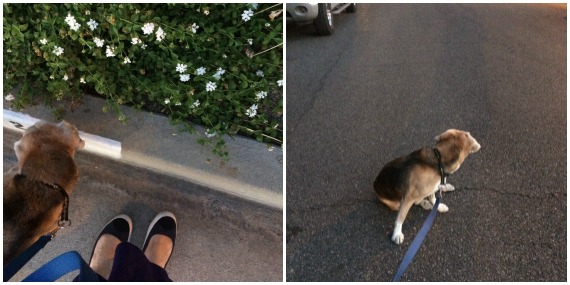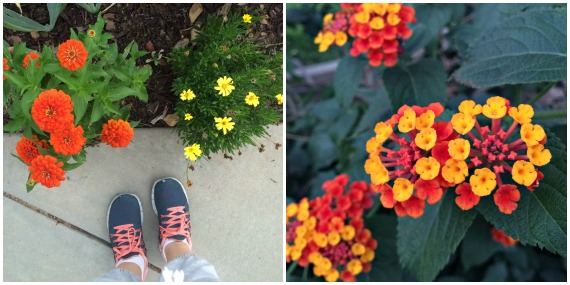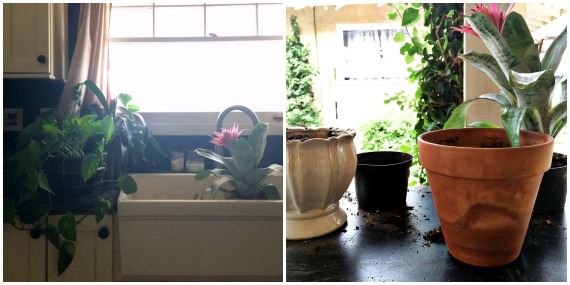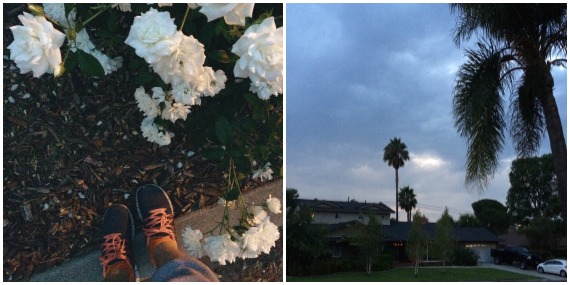 The only day I didn't walk this week was Monday, and I don't feel a bit guilty about that! I did walk every other day, even days where I was tired and didn't feel like it, so I don't understand why I'm missing a picture. Weird. I inserted a picture of plants to make up for it. That was a day where I wanted to count my repotting (6 plants) and rotating my 9ft tree as daily exercise, but in the end I walked. So, yay me! Mostly. Minus 10 points for forgetting to take a picture.
Listening To: HOT FOR TEACHER by Van Halen
I haven't seen this video since it came out 20 million years ago, but I don't remember it being so creeptacular! What the…WUT. That teacher! Dancing in front of those children! And that one 10 year boy with the fuzzy mullet looking up at her! I have this image of the director saying, "OK, so now you're going to dance seductively like a stripper while the 5th grade boys toss confetti at your boobs. Annnd ACTION!"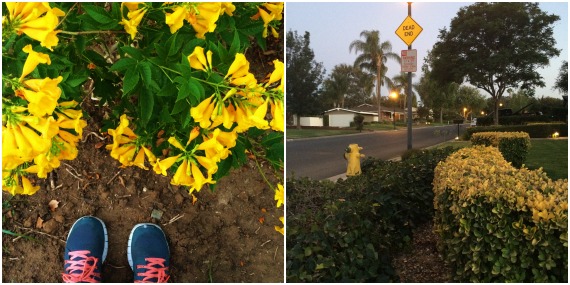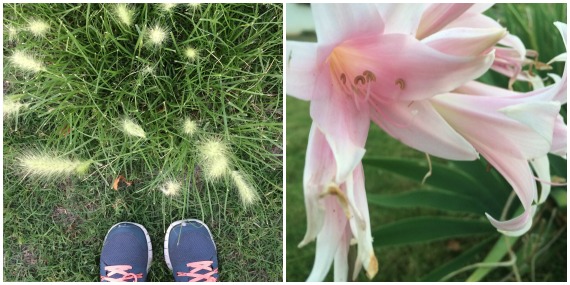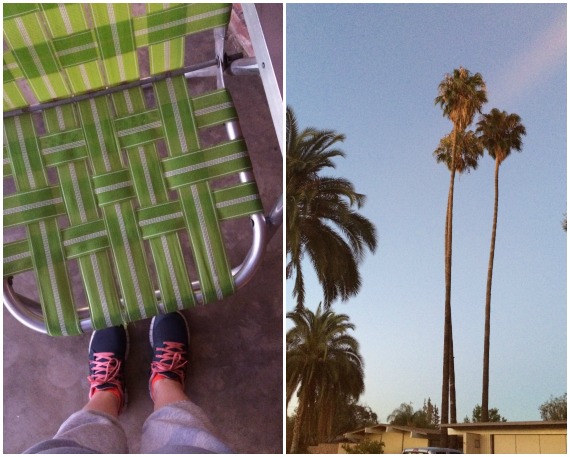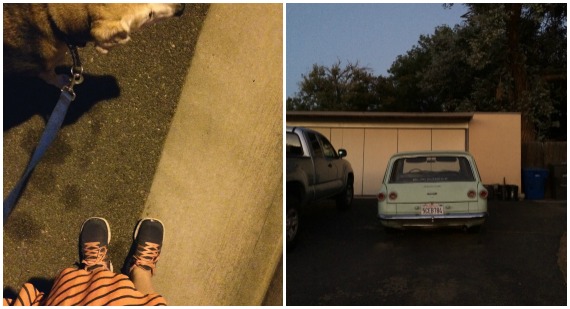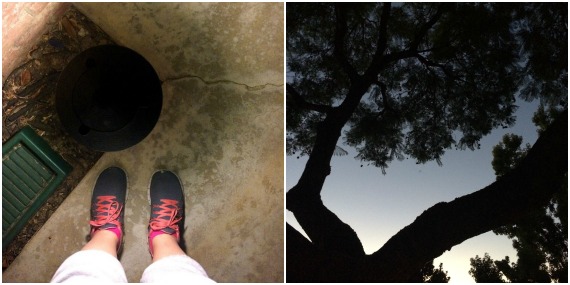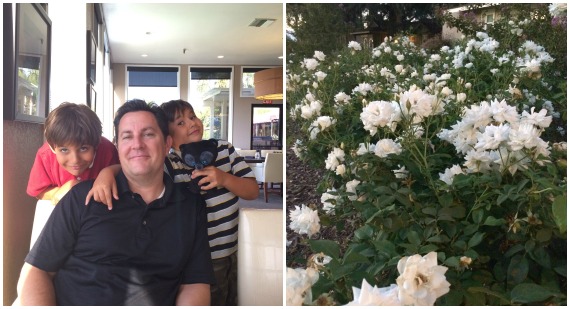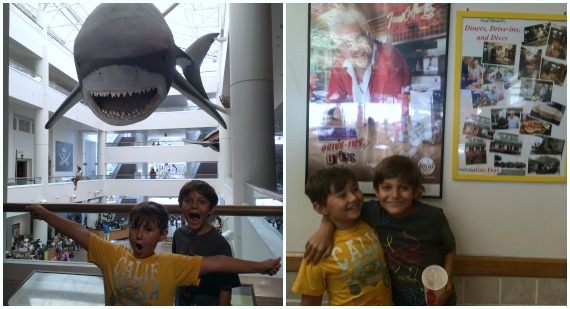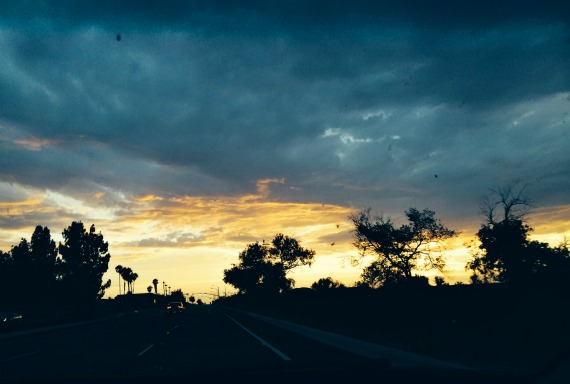 I learn a lot from you. I learn more from you than you do from me, especially when it comes to self care. On my Facebook page I get a lot of feedback on taking care of myself, something I struggle to do. The reason I decided to do daily exercise is twofold. One, it's to take care of myself physically. Two, it's to do something just for myself. It might be one reason I've had mixed results with stay at home yoga. The boys want to do it with me and, as much as I love them, I need some time alone.
The Mister came home on Friday night after a month of traveling (he came home on the weekends). We knew he had to leave again on Monday, but at the last minute we learned he had to leave Sunday. I decided to devote Saturday and Sunday to mental self care instead of physical. Instead of walking, we joined him in helping his mom move everything into her house after a top-to-bottom remodel. My arms and back were tight on Sunday, so I consider that a workout! On Sunday, right after the Mister left, I took the boys to San Diego to meet someone I met online 8 years ago in a due date forum for February babies! Can you believe I did it? I can't. I admit I forced myself, but it was worth it because (1) ballsy for me! and (2) the boys love The Natural History Museum. I was so nervous that I forgot to take pictures of my friend and I together. Oh well. One of these days I'll get the hang of this socializing thing.
It took us almost 3 hours to get home from San Diego (traffic) but it was worth it. The drive was beautiful and peaceful. Nico sang songs (and asked me 30238 times if we were there yet) and Mikey finished Nest of Serpents. We were just pulling into town when the sun went down. So pretty. Mikey took the last picture, the one of the sunset. You can see the squished bugs on our windshield.