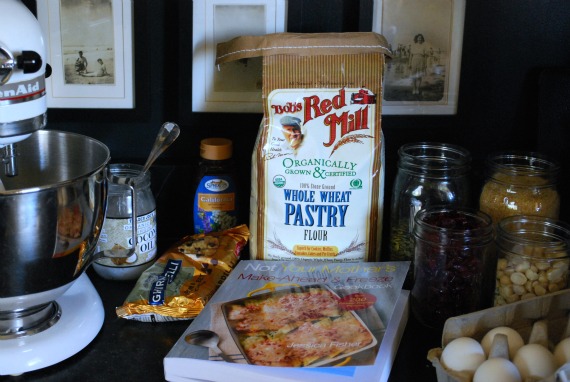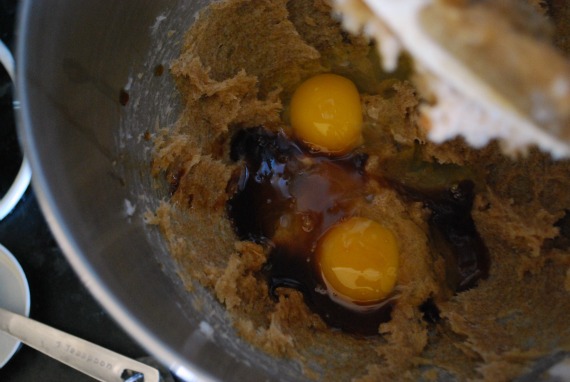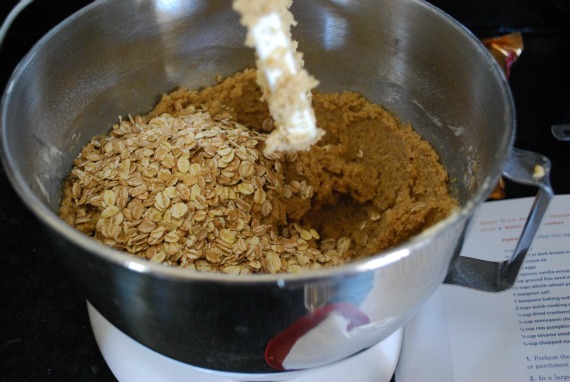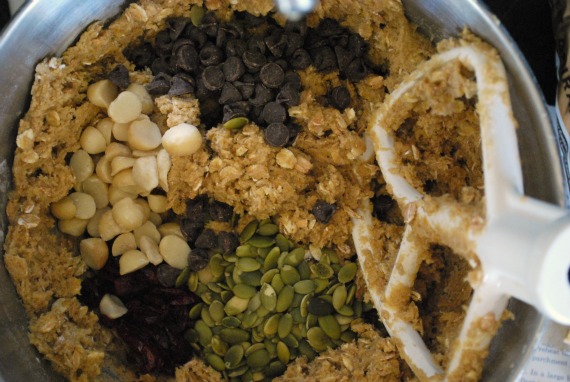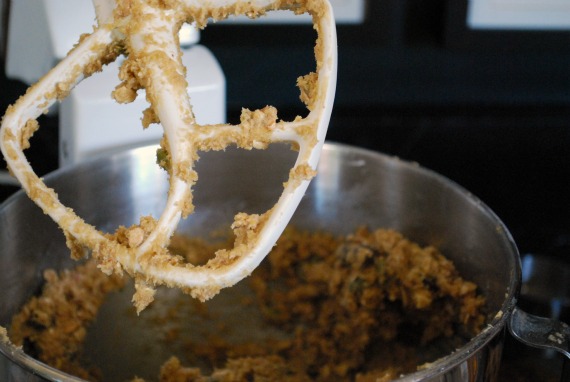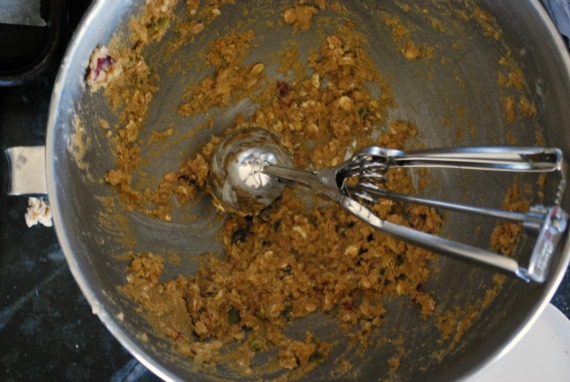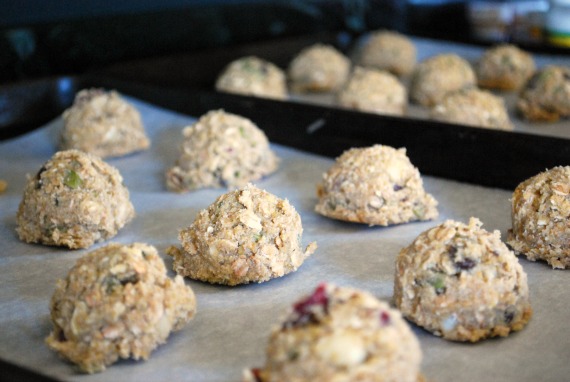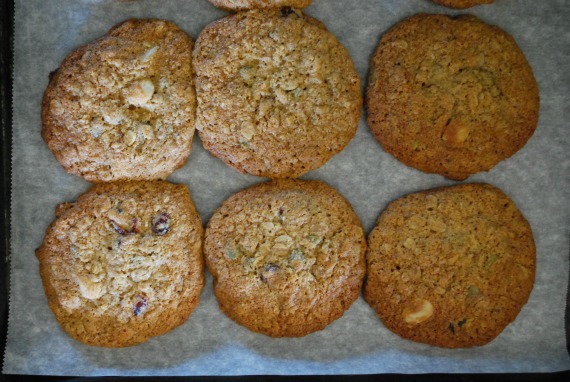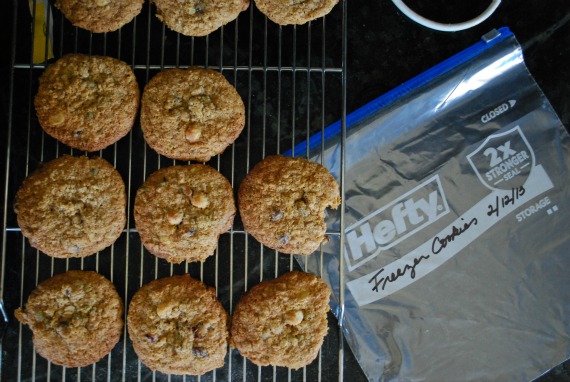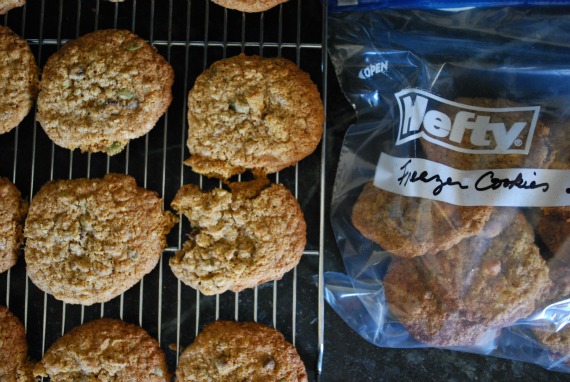 I hit Desperate Mom Mode sometime in October when I realized Mikey and Nico love breakfast about as much as I do. (Not at all.) Of course, they would gladly eat Sugar Pop Chocolate Fruit Loops with Dinosaur Marshmallows every day if I let them, but I don't let them so they're out of luck. Occasionally I do find a cereal they'll eat (Gorilla Munch is a go-to), but the bloom fades on the rose fast and I don't think eating cereal every day for breakfast is healthy. Mikey likes Greek yogurt for days at a time, and then gets sick of it. Nico has a ridiculous gag reflex and yogurt is one of the Red Zone food items, so that's out. Waffles and pancakes are okay, but not favorites. Toast is a mystery. One day it will be delicious, and the next day it remains uneaten. Eggs are great until they aren't, and I get that since I'm hot and cold for eggs, too.
This is all at best tangentially related to Jessica Fisher's book, Not Your Mother's Make Ahead and Freeze Cookbook. Mikey and Nico's disdain for breakfast is a long-winded way for me to explain why I made her Breakfast Cookie recipe. If these boys won't eat cookies for breakfast, then I toss my hands up in the air and say let them starve. (Yeah, right.)
I met Jessica through blogging. In fact, she is the blogger who invited me to the Shutterfly party I attended in December. It was there she gave me a copy of her book with a promise there wasn't a can of soup or processed cheese in sight. She was right! So far, so (very) good. There are even quite a few gluten free recipes and three menu plans for bulk cooking that result in 25 meals you can eat throughout the month(s).
I already have my own versions of quite a few of the recipes in the book, so what I was looking for was a book that would teach me how to freeze and reheat. I never do either one since I'm terrified of poisoning my family. I take erring on the side of caution to the extreme, so the hand holding is a welcome addition to the book.
This cookbook will get us through baseball season. The practices are regular, but the games can be right after school, late at night, 10 days apart or right on top of each other. If you're not organized, dinner is a nightmare. The first year I floundered hard. We ate late and poorly. Last year I upped my game and came up with a few super fast dinners. This year I want to do one better and have a few dinners ready to pop in when we get home from practice and games. There are some elegant recipes like Lemon Chicken Tarragon, but I'm looking at burritos, soups, chilies, and other meals that take minutes to reheat. Sometimes we don't get home until well after 7:00pm. Lasagnas are great, but they take 45 minutes to reheat. Purpose: defeated.
But I digress. Harvard Common Press is giving away a copy of Not Your Mother's Make-Ahead & Freeze Cookbook to one reader who leaves a comment on this post. The giveaway is open to anyone over 18 and in the US. The giveaway is open until next Wednesday. I'll announce the winner shortly after that, probably Friday, and I'll email the winner, too.
Jessica gave me permission to reprint her Breakfast Cookie recipe. I made it and the boys love it so far. Fingers crossed.
Breakfast Cookies

1/2 cup honey
3/4 cup light or dark brown sugar (don't pack it or they will be too sweet–my opinion)
3/4 cup coconut oil (or butter or vegetable oil)
2 large eggs
2 teaspoons vanilla extract
1/2 cup ground flax seed meal
1 1/2 cups whole-wheat pastry flour
1 teaspoon salt
1 teaspoon baking soda
2 cups quick-cooking oats
1/4 cup dried cranberries
1/4 cup semisweet chocolate chips
1/4 cup raw pumpkin seeds
1/4 cup chopped nuts of your choice

1. Preheat the oven to 350°F. Line 2 or 3 baking sheets with silicone baking mats or parchment paper.

2. In a large bowl, combine the honey, brown sugar, and coconut oil. Blend well. Beat in the eggs and vanilla. Stir in all of the remaining ingredients.

3. Drop the batter by tablespoonsfuls onto the prepared baking sheets. Bake for 10 to 15 minutes or until the tops are set and golden. Cool on racks.

Freezing instructions:

Place the cooled cookies into gallon-size-zip-top freezer bag. Store in the freezer. Cookies can also be packed into sandwich-size bags and then placed in a larger freezer bag, to make them that much easier to grab and go.

To thaw and serve:

The cookies thaw in a few minutes at room temperature.
EDIT: Congrats, Val!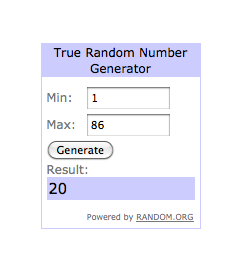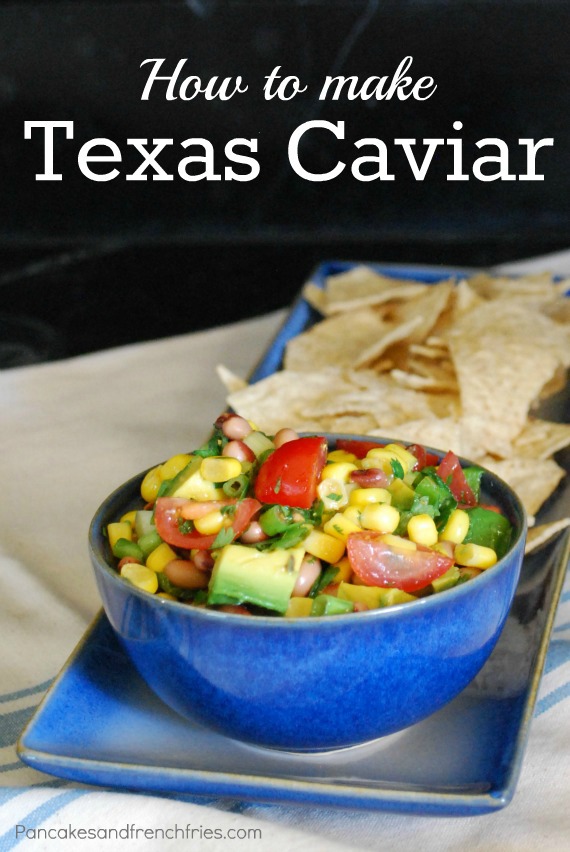 The only name worse than Texas Caviar is every other name I tried to come up with as a replacement for what amounts to a spicy bean salad. (Is this even from Texas?) This is a dip we've made for about 15 years, and it's one of those recipes I got from my sister in-law, who got it from her friend, who got it from her aunt, who one time had it at a church potluck. I bring it to school functions since it's temperature friendly, doubles easily, and feeds a crowd inexpensively. It's pretty great for church potlucks, too.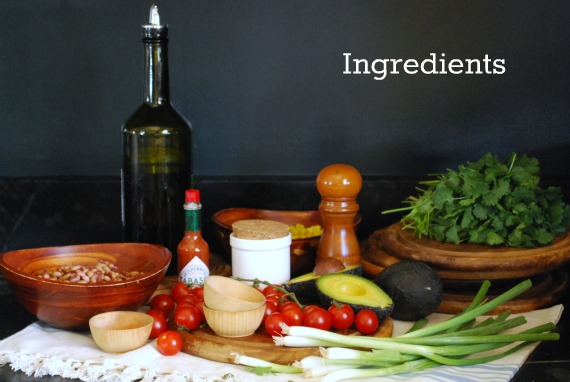 The beauty about this salad is its flexibility. You adjust the ingredients to highlight your favorites, and the salad dressing is a base you then season to your taste.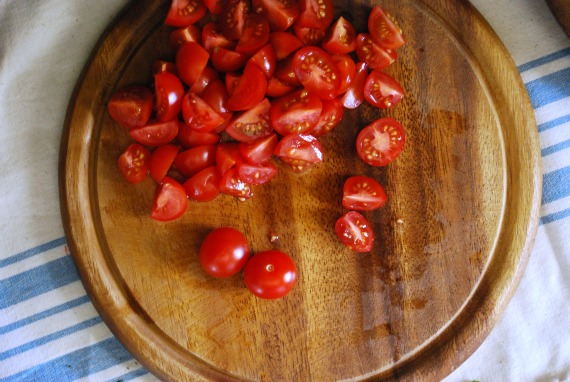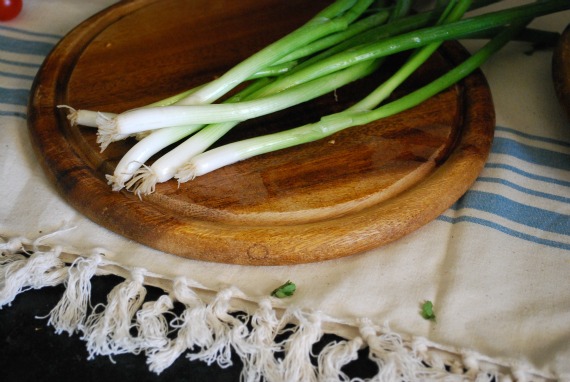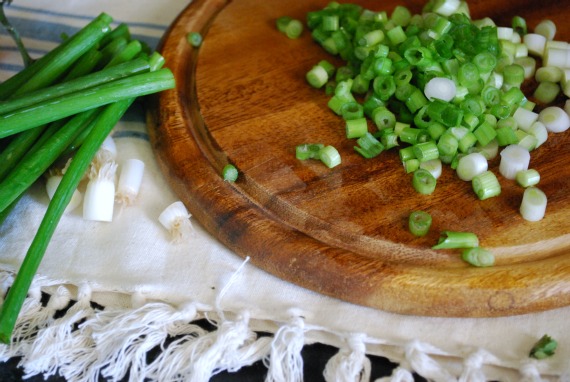 Mix equal parts black-eyed peas and corn (I've tried both canned and raw corn, with raw corn adding a nice crunch), some tomatoes, and finely sliced green onions.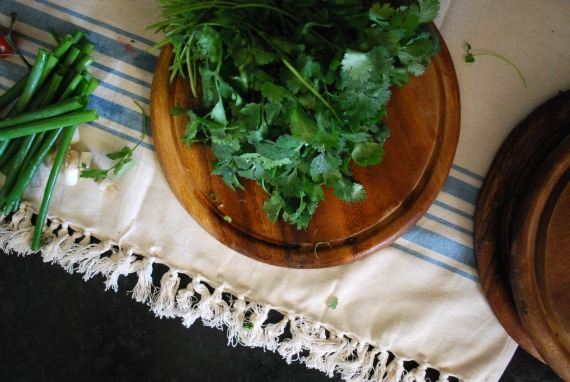 Finely chop some cilantro. Or don't. It's up to you. I love cilantro.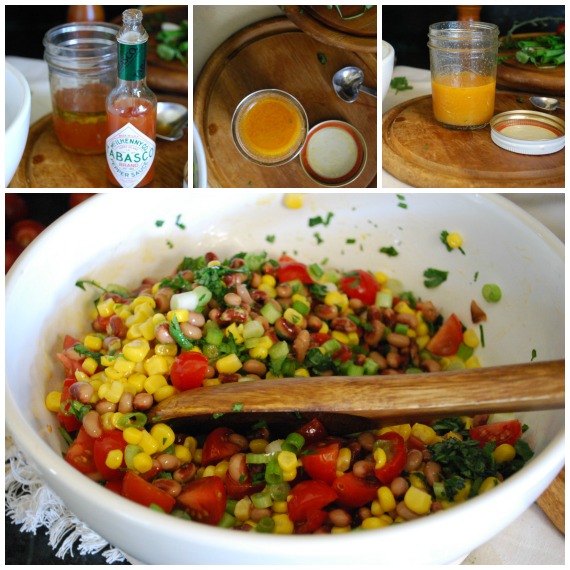 Make your dressing and toss. If you want your dressing to marinate and come together a bit longer, make it first and let it sit in the refrigerator for a few hours or overnight. When you're ready, put together your salad and toss gently. If you are going to serve it right away, add three chopped avocados and toss gently again. If you are like me and plan to make this salad your lunch for a few days, leave the avocados out. You can add a few slices of fresh avocado with each serving or, even better, slice an avocado in half and spoon the Texas Caviar into the hole–like I did here. You'll get cool avocado with each spicy bite.
You can eat it with chips as a dip, or as a salad. It's also great for vegetarian tacos. It's gluten-free, nut-free, dairy-free, and vegan. You don't have to turn on a hot oven or stove and it even manages to taste good both cold and at room temperature. There aren't too many people it can offend at the dinner table! Overall, Texas Caviar is a pretty good side-dish/dip/salad/entree/snack. Even if it does have a silly name.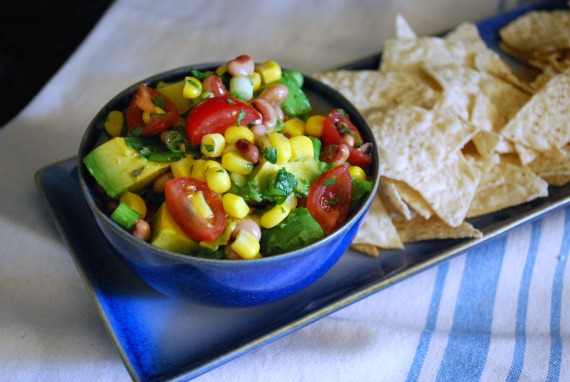 Texas Caviar

Salad

1 can black-eyed peas
1 can corn or 15 oz raw corn
12 cherry tomatoes, quartered
1 bunch green onions, whites and some green, sliced thinly
1 small bunch cilantro, chopped
3 avocados, cut into large chunks

Dressing

2 TB oil (I use olive oil)
2 TB red wine vinegar (any acid will work–lime juice would be great)
1 TB Tabasco or hot sauce (1 TB is too spicy for me, so I usually cut back or eliminate)
Salt, pepper, and spices and herbs to taste. (Cumin and chili powder work well; so does fresh basil.)

Begin by mixing all the dressing ingredients–a small jar is perfect for this. Allow the flavors to marry in the refrigerator for a couple of hours or overnight.

If you are using canned beans and corn, rinse, drain, and empty both cans into a large serving bowl. Add your chopped tomatoes, green onions, and cilantro. Toss gently with dressing.

Add avocados if you are going to serve the dip right away and toss gently again. The avocados will turn brown or break down over time, so if you are going to nibble at this over a couple of days as a bean salad lunch as I do, add the avocados right before eating.

Serves 10-20 as a dip, or makes 4.5 one-cup servings.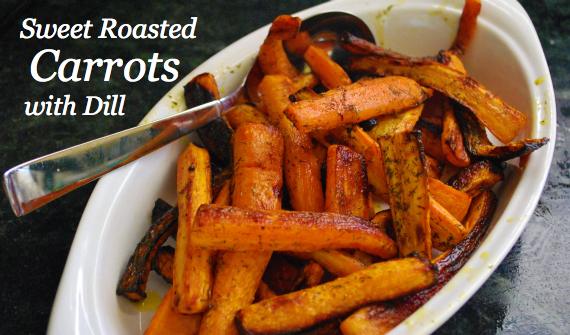 On Monday we had our choir party, which was an incredible amount of fun. (Who knew?) I was in charge of bringing a veggie tray for 40 children and their parents. I brought enough tomatoes, carrots, celery, cucumbers, and mushrooms to feed the entire choir, even though I knew that was aggressive. Like my mother before me, I'm compelled by Italian forces to provide enough food for everyone to have seconds. I bought six pounds of carrots alone, all the while knowing no child has ever crumpled to the ground wailing thanks to a limp crudités platter.
The next day, the boys ate sliced veggies for snack and with their lunch. Then, when the Mister came home from work as I was walking out to run errands for Mikey's birthday party on Saturday, I asked him to give them more of the same with some Mac & Cheese from the cupboard for dinner.
"Mikey will eat the tomatoes and the cucumbers. Nicholas will eat the carrots and the celery. Neither one of them will touch the mushrooms."
I left before I remembered to tell him about the vat of Ranch dressing in the refrigerator, also from the choir party.
I came home a couple of hours later and made myself a dinner with mushrooms that I ate standing in the kitchen. As I cleaned up, I noticed a paper plate in the trash with perfectly diced raw carrots and celery. Cute, though I'll bet the effort was lost on Nicholas. He's used to eating them thickly sliced at best. If I'm not in a rush, I'll slap the carrots and celery against my thigh to knock the dirt off before I toss them to him like a stabled horse.
But we'll keep that between us.
The proper technique for washing fruits and vegetables is one determined by mothers or primary caretakers, and any deviation from the technique falls under Do As I Say, Not As I Do (DAIS|NAID). The concept of DAIS|NAID is simple. We, the ones around our children most, set the precedent. If we use fruit and vegetable spray on the produce, so shall everyone else. If we fail to use fruit and vegetable spray to wash the produce despite stating the rule as otherwise, rest assured our reason for doing so is beyond reproach. Also, it's a reason "everyone else" is unlikely to experience so, therefore, they shall use the fruit and vegetable spray.
I reminded everyone of DAIS|NAIS after finding mud all over our freshly washed slipcovers on Sunday. My ruling was swift and exacting.
"The rule! Why am I the only one who remembers the rule?! The dogs go outside when we leave the house!"
The Mister made a tactical error by pointing out the obvious. "Wait a minute. Since when is this a rule? Just the other day I came home and you were gone with the boys. The dogs were inside."
It's like he's the new guy or something.
We did a quick review of the DAIS|NAID and were back to rights in no time.
What does this have to do with carrots roasted in an oven and tossed with dill? Absolutely nothing. I realized as I wrote this post that this is the one week I didn't take dozens of pictures of carrots. I make it a point to take pictures of carrots, usually on Wednesdays, because I never know when I'm going to feel the call to write about trumpet-shaped root vegetables. This picture is an outtake for a recipe post from last year, when I was clearly more prepared.
I re-posted the recipe for your convenience, and for mine. I still have 3 pounds of carrots in the refrigerator.
Sweet Roasted Carrots with Dill

adapted from Barefoot Contessa

2      pounds carrots, washed and sliced uniformly in halves and quarters
2-3   tablespoons of coconut oil
1-2   teaspoons good quality salt (I use Real Salt)
1-2   tablespoons of fresh or freeze-dried dill (dried works well, too, but you may need less)

Preheat oven to 400°

Slice carrots so that they are all the same size, either in halves or quarters. They should be the size of thick cut steak fries. Keep them long–they'll shrink as you cook them. Place them in a shallow roasting pan or sheet pan and toss to coat with coconut oil and salt. The carrots should sit in 1 layer.

Roast in the oven for 20 minutes, or until carrots are golden brown and tender. They will not get crispy.

Remove from the oven and sprinkle with dill. Toss to coat. Serve.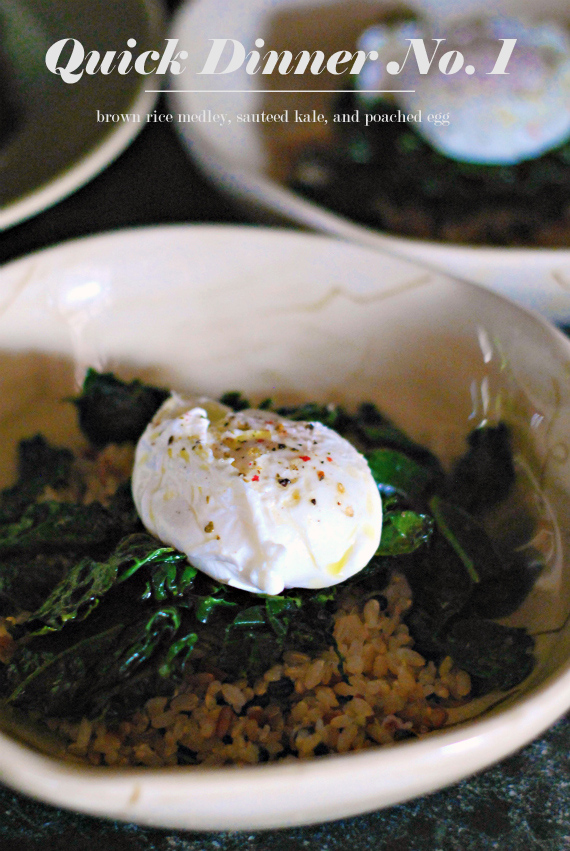 Extra curricular activities can really thwart family dinners. On those days we have late practices and games, I try to come up with dinners that take minutes and require little clean up. This is one of our favorites.
I put a large pot of water to poach eggs. (I use this technique.) While the water comes up to temperature, I wash, destem, and chop the kale. Then I place it in a sauté pan drizzled with oil and let it cook over medium-low heat. While the kale sautés, I poach the eggs. The brown rice is the Brown Rice Medley from Trader Joe's, and I just toss that in the microwave. One day I will buy a rice cooker and make large batches of rice to eat during the week. Until then, this works.
Everything cooks at once, taking 16 minutes or so for a total of four plates. I stagger the eggs, but if you are brave enough to poach multiple eggs at once, you reduce your active time considerably. We place generous slices of avocado on top if they are available, too, because once must always guild the lily when opportunity strikes. The boys like to eat this plain, but I shake some hot sauce on top.
Vegans, you can skip the eggs and saute a can of beans (I like garbanzo) in the same pan you used for the kale.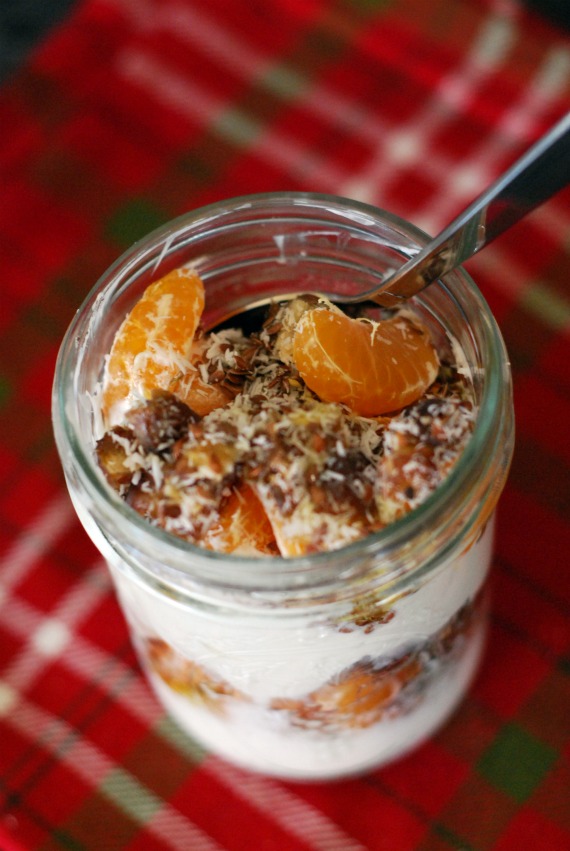 Abstaining from flour and sugar doesn't mean I abstain from desserts. It means I am opening myself up to new flavors and, overtime, tasting food clearly. Never was this more apparent than when I first went sugar and flour free two years ago. Tomatoes were impossibly sweet. Roasted bell peppers tasted like candy. I'm hoping to cleanse my palate to that extent again. It takes time. About a month or two, if I remember.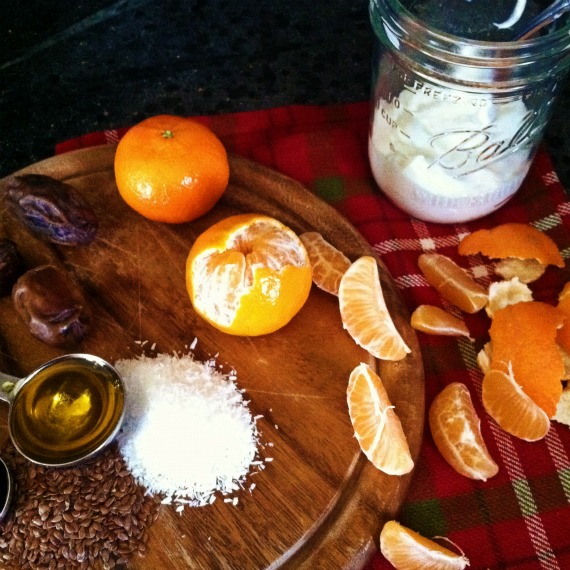 This is my favorite dessert, my only dessert right now. It's a Greek yogurt cup of clementines, dates, flax seed, unsweetened coconut, and oil. The boys and I can eat this up morning, noon, and night. The Mister isn't as big a fan. He can't get past the texture of yogurt. It disgusts him.
As with most of my recipes, this isn't much of a recipe. I layered this dessert for the photos, but you know when I make it for myself I dump everything into a bowl and mix it up with a spoon, right? And that all mixed up, it looks like something curdled? I just wanted to make sure.
This yogurt cup, as unattractive it may be in its natural state, fills you up. And while I was joking about layering it to look pretty, I've done it twice since then. I forgot flax seeds can be thickeners and binders. I made this yogurt cup in the afternoon and put it in the refrigerator for after dinner. By the time I got to it, the yogurt was impossibly thick. It was almost like ice cream, which is a-okay in my book. So, two things to consider: it can be a meal and tastes even better when you make it ahead of time.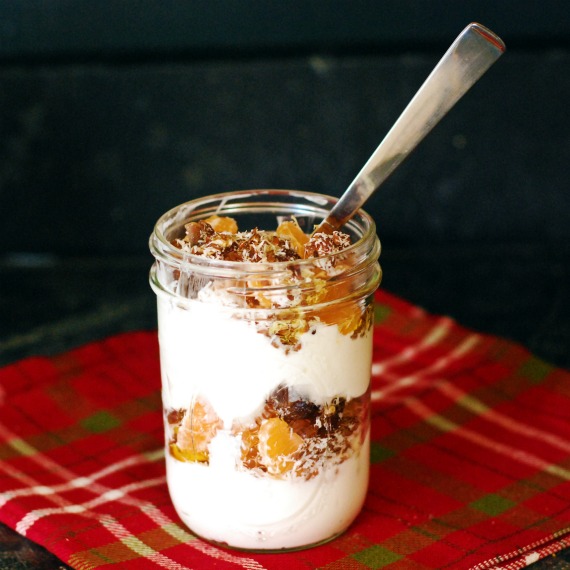 Clementine and Date Yogurt Cups

This recipe is flour free and sugar free, though you can certainly add agave or honey if you are accustomed to sweeter desserts. Try it once plain. Although yogurt can be sour for some, dates are impossibly sweet. If you get a bite of date in every spoonful, you shouldn't need a sweetener. If 2-4 dates aren't enough, try more.

1 cup non fat Greek yogurt
1 cup peeled and sectioned clementines, about three
2-4 Medjool dates, chopped
1 tablespoon flax seed, ground or whole
1 tablespoon unsweetened shredded coconut
1 tablespoon Udo's Oil 3.6.9 Blend (optional, but if you don't use the oil consider regular fat yogurt)

Dump everything in a bowl. Eat.

Or, if you're feeling fancy, divide your ingredients by halves or thirds and layer it in pretty glass dishes. Store in refrigerator or eat.